TFGmedia is a collective hub of information & innovation, housing the content of some of South Africa's leading publications, hosting content aligned with 13 TFG titles grouped together under the content pillars (viz) Life + Style (fashion, food, décor, travel, personalities & real-life stories), Mind + Body (health, beauty, fitness & relationships), Sports + Cars (sports, motoring, soccer & rugby), Tech + Money (tech, finance & careers) and Family (parenting & kids).
With the site focused on these content pillars, and not a single publication, brands and advertisers will now reach a far wider audience via innovative content which cross-pollinates across multiple interest groups.
Our existing social media platforms will be utilised to drive engagement to content housed on this platform.
The real value of social media is in the relationship, in knowing what people (individuals and communities) need, want and know. So that we can give them relevance and value. In doing so, they will give us (and sponsors and investors) greater usage, engagement, interaction, attention, loyalty and advertising value in return.
There are very few brands that have the capacity to speak to a mass market in a way that we can.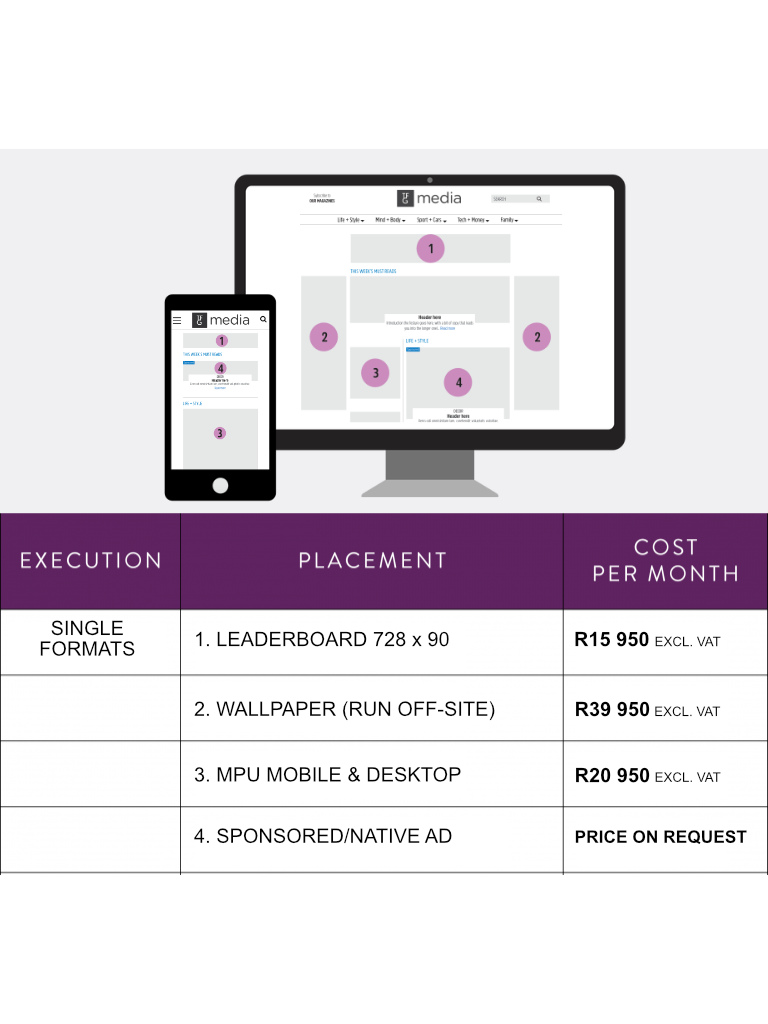 WANT TO ADVERTISE WITH US?
Contact TFG Account Director Kenneth Wiid:
Tell: 021 416 0141
Email: kenneth@hsm.co.za