From jungle gyms and train rides to lakeside enjoyment, spoil your young ones this summer by taking them to these awesome spots where fun is the name of the game.
Green Point Park
Green Point, Cape Town
Green Point Park is an idyllic and cost-effective spot for a family outing. You can go there every day between 7 am and 7 pm to have some good old family fun, while also allowing your kids to have some healthy outdoor adventures. The park features pathways that are great for walking or running, picnic areas, a biodiversity garden and, most importantly, play parks where children can have some fun. 
Free entry
021 444 4258
capetown.gov.za
The Blue Train Park
The Light House, Mouille Point, Cape Town
The Blue Train Park offers various fun activities for the kids. Apart from a ride on the famous miniature blue train, young visitors can enjoy some skating, go-karting, bike riding, zip-lining, an obstacle course and soccer on the on-site AstroTurf.
R35 pp (including one free train ride)
084 314 9200
thebluetrainpark.co.za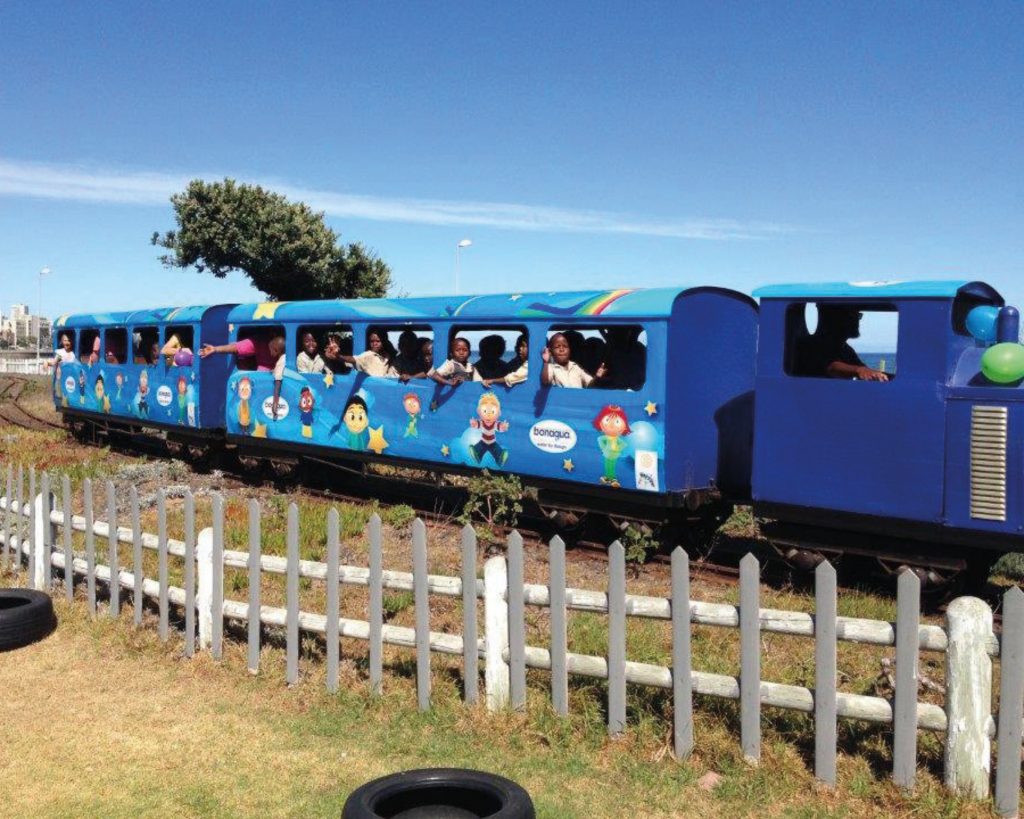 Bugz Playpark
Joostenbergvlakte, Kraaifontein, Cape Town
Currently open on Saturdays and Sundays, Bugz Playpark has a host of fun activities your kids can enjoy. The park offers swing horses, train rides, water slides, pedal bikes,horse rides and splash pools.
Free for kids under 3 (includes train, excludes rides)
R45 for kids between 3 and12 (includes rides, excludes petting farm)
R50 for kids of 13 and older (includes train, excludes rides)
021 988 8836
bugzplaypark.co.za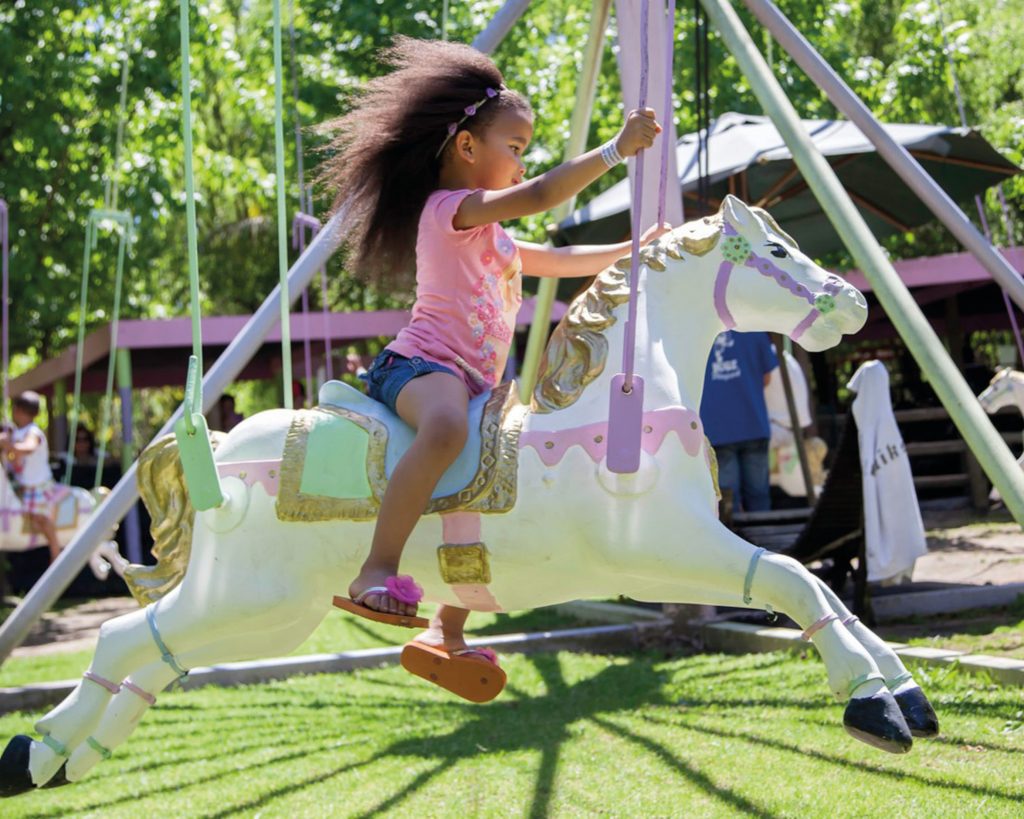 Durban North Japanese Gardens
Prospect Hall, Durban
Open seven days a week, the Japanese Gardens in Durban North are a lovely place for a family get-together. They boast water features, elegant Japanese-style structures, picnic areas and a playground for the kids.
Free entry
031 311 6975
durbanroutes.co.za/japanese-gardens-2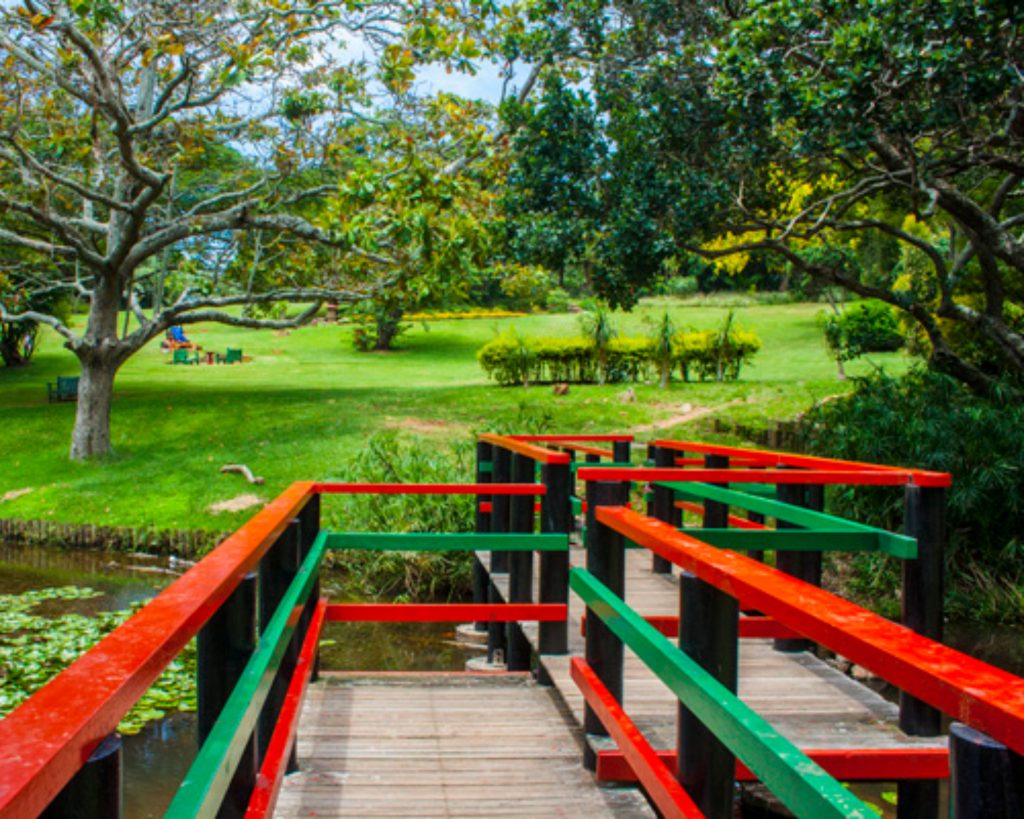 Diepkloof Park
Soweto, Joburg
Overlooking the eastern side of Soweto, the long, narrow strip that is Diepkloof Park features wonderful play equipment for the kids as well as areas for braaing and having a picnic. It's perfect for a family outing.
Free entry
011 528 8625
jhbcityparksandzoo.com
Orlando West Park
Orlando West, Soweto, Joburg
This exciting green space boasts nature in abundance, including 300 olive trees, as well as stunning sculptures of birds and butterflies. Not only that, it features amenities for both recreation and sport that include swings, a football pitch as well as a court for basketball and netball.
Free entry
011 712 6664 / 6658 / 6690
jhbcityparksandzoo.com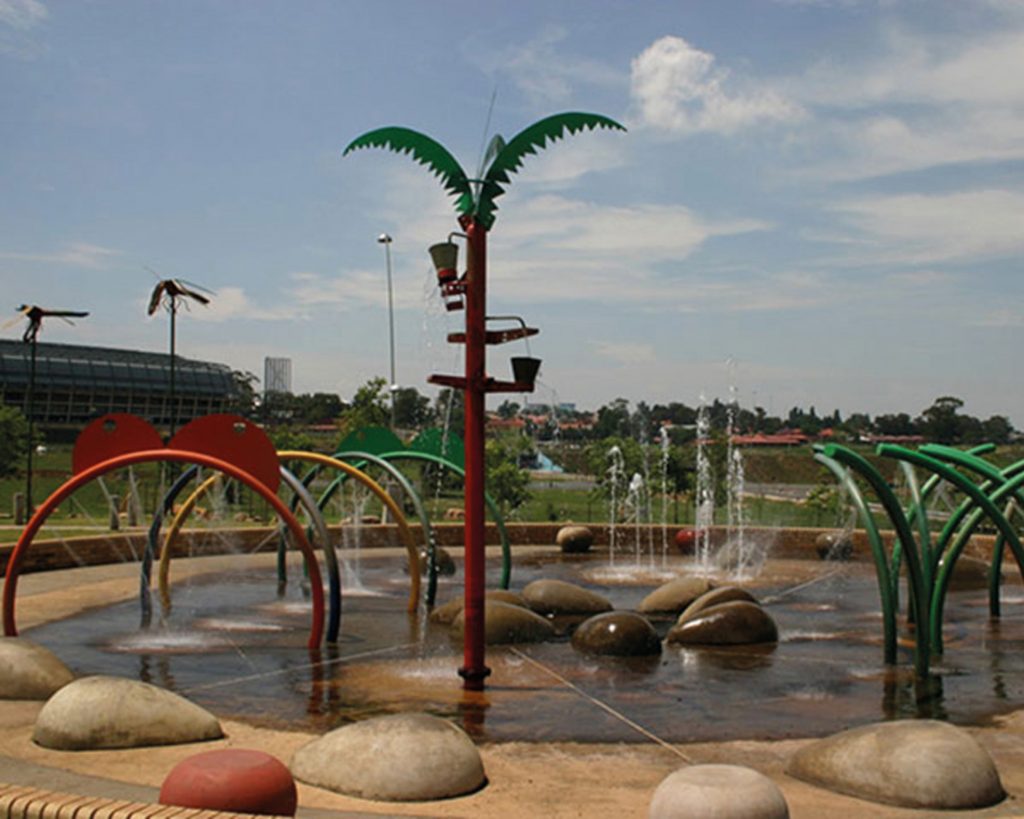 Zoo Lake
Randburg, Joburg
Zoo Lake is one of Joburg's most prized outdoor hubs, with plenty on offer from walkways and family-friendly restaurants to rowing on the lake. There's also a play area for children onsite, as well as several picnic spots. The whole family can enjoy some fun in the sun here. Zoo Lake is open daily from 6 am to 6 pm.
Free entry
011 646 6245
zoolake.org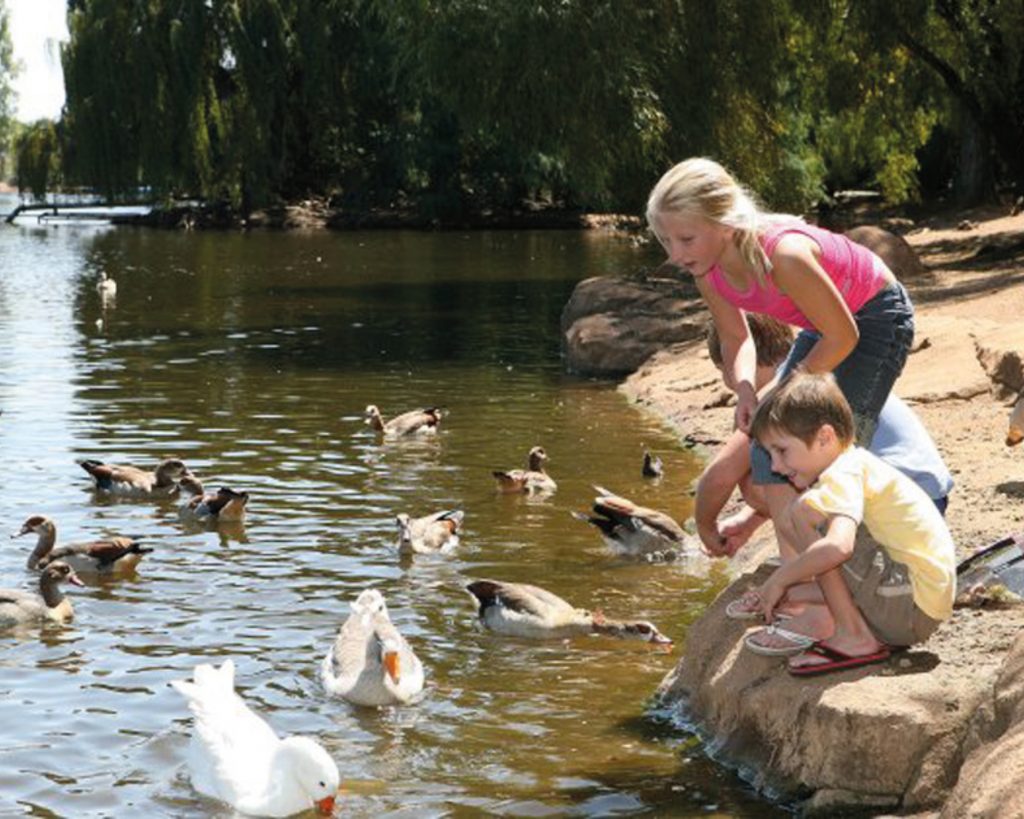 be.UP Park
Gateway Theatre of Shopping, Umhlanga Ridge, Durban
The kids can get a big dose of adrenaline while the grown-ups sit back and relax at be.UP Park in Durban. This indoor park features trampolines, challenging obstacle courses, an invigorating maze and rock climbing. There's also a small cafe on-site where visitors can grab a bite.
be.Junior: From R105 per child for first hour-long session, R80 for the second session
be.Giant (for anyone taller than 120 cm): From R145 per child for first hour-long session, R125 for the second session
be.Climbing: From R95 per child for first 30-minute session, R75 for the second session
087 057 1400
beuppark.co.za/location/durban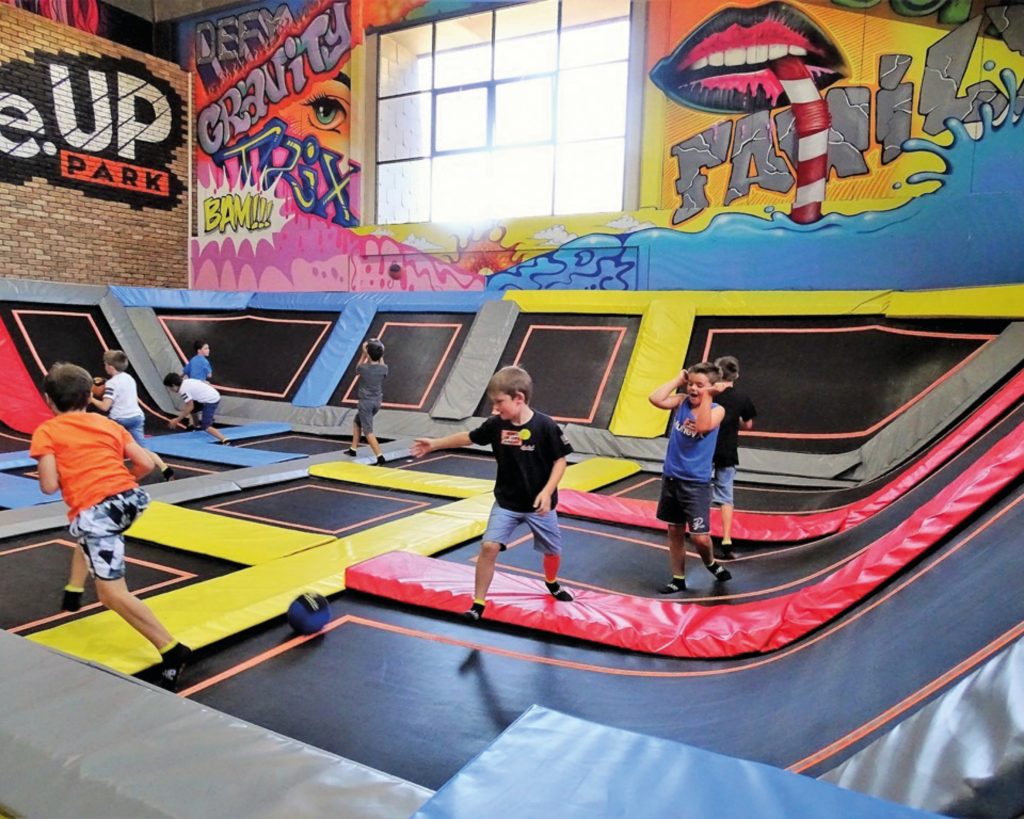 Minitown
North Beach, Durban
Minitown isn't your typical park, but it will surely be a blast for the kids. After all, it has been a popular seaside attraction in Durban for more than 50 years. Minitown is a miniature replica of the city of Durban, so your young ones will love feeling a bit taller than usual at this spot. There's also Minitown Partyland, where you can gather round with friends and family for a fun get-together, perhaps even a braai. Minitown is open seven days a week from 9:30 am to 4:30 pm.
R30 per child between 2 and 13 years; R40 per adult
031 337 7892
minitowndbn.co.za