Few South Africans think much beyond the usual suspects, and habitually end up packed onto a Durban or Mossel Bay beach over Christmas. But there is a world of choice along our coast, and the smarter Escapes holiday maker chooses wisely. To aid that choice, here's the editor's personal favourite top 5 hidden coastal treasures.
Bushman's River, Eastern Cape 
The long, lonely beach south of Bushman's River, across the river from Kenton-on-Sea in the Eastern Cape, is a wonderful place. Most of the Kenton beaches are popular, butthis one remains strangely deserted. It's the kind of place where you can go walking with a loved one and come back with sand in interesting places…
How to get there: At the N10/N2 interchange just beyond Colchester, take the R72 to Kenton-on-Sea.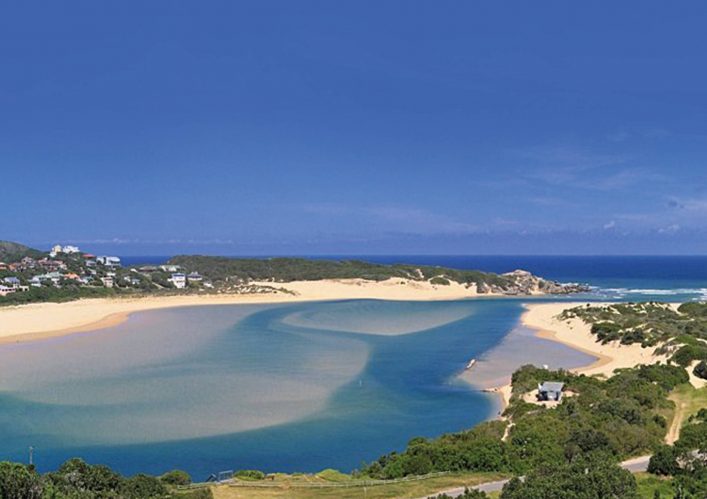 Rocherpan Nature Reserve, Velddrif, Cape West Coast
Another rare treat is the stretch of 'private' beach at Rocherpan Nature Reserve. It's almost certainly going to be empty when you visit, so you'll have it all to yourself. 
How to get there:
Rocherpan Nature Reserve is 25 km north of Velddrif up the Cape West Coast. Take the N7 out of Cape Town and turn left at Piketberg, heading for Velddrif. In the town, take Main Road north to Rocherpan.
TIP: Beautiful eco-cabins, designed by Justin Cooke, are available to hire at the Rocherpan Nature Reserve. Contact Cape Nature to book one.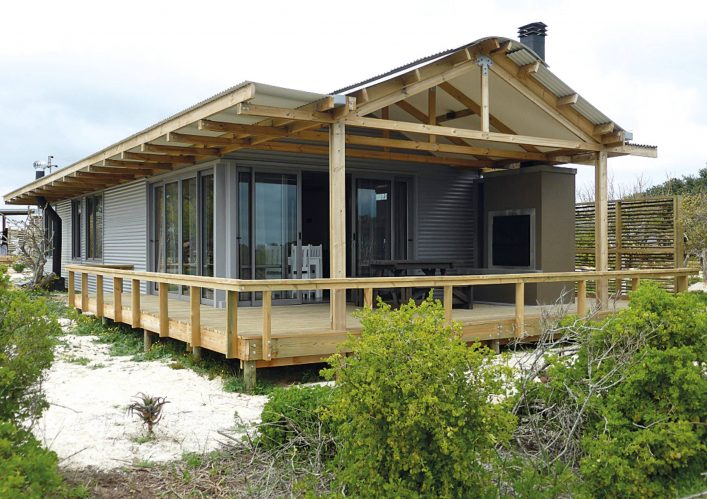 Smitswinkelbaai, Western Cape 
Just before you reach the Cape Point Nature Reserve is a beach almost entirely unknown, despite being an area frequented by hundreds of thousands of tourists each year. Most people drive right past it and the only way down there is to walk. The few who do are greeted by a magnificent sight – paradise in the middle of tourist chaos. Some days, if you're lucky, the water is even warm.
How to get there: Smitswinkelbaai is 2 km before the entrance to the Cape Point Nature Reserve, below the main M4 road. Walk from the road.
TIP: There are no facilities on the small beach – take plenty of water and food. The snorkelling is excellent.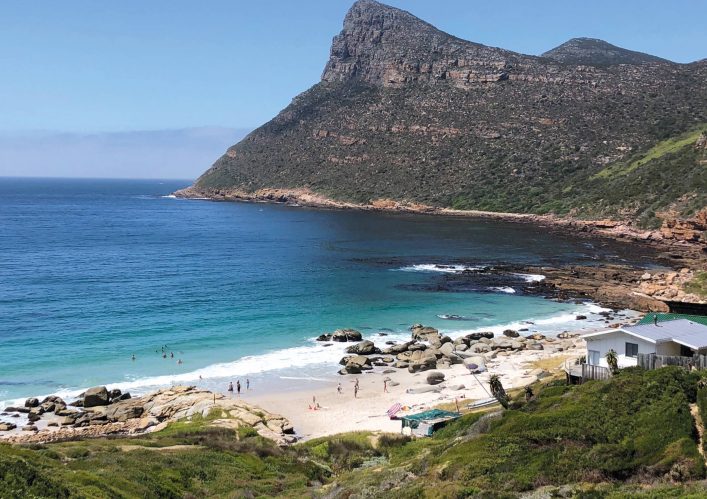 Nature's Valley, Plettenberg Bay, Garden Route 
Nature's Valley is cocooned between forest, river mouth and the hamlet, giving a sense of beginning and end. It's pristine, has soft powdery golden sand, no kelp and is compact enough to walk the entire length in one go. One end features rock pools and shells for the kids to collect and the other end has the river mouth and a gully where baby Gully sharks gather. The Otter Trail also ends here. Otters and leopards, bush pigs and plenty of boomslangs make it a botanical Eden. There's a sense of wilderness and seclusion, here – out of season you can skinny dip in crystal clear water, often joined by dolphins.
How to get there: Nature's Valley is on the R102 between Plettenberg Bay and Storm's River Mouth. Turn off the N2 just after Kurland, about 20 km from Plett.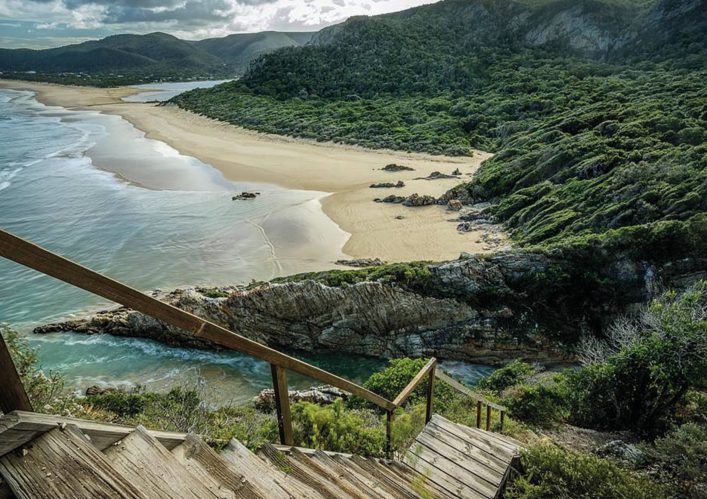 Mabibi, Northern KwaZulu-Natal 
Mabibi, in northern Maputuland, is not easy to get to and that's its charm. Part of the iSimangaliso Wetland Park and edged by the Indian Ocean, it's astonishingly wild – coastal forests, grasslands, bush and Lake Sibayi nearby. The snorkelling and scuba is excellent, with some of the world's finest reefs just offshore. At the right time of year (February and March) watch the turtle hatchlings make their dash for the great ocean. 
How to get there: Mabibi is 100 km north of Hluhluwe in Northern KwaZulu-Natal. Take the R22 out of Hluhluwe, then the P447 and the D1848. 
TIP: Stay at the amazing Mabibi Beach campsite, splendidly located at Hulley Point.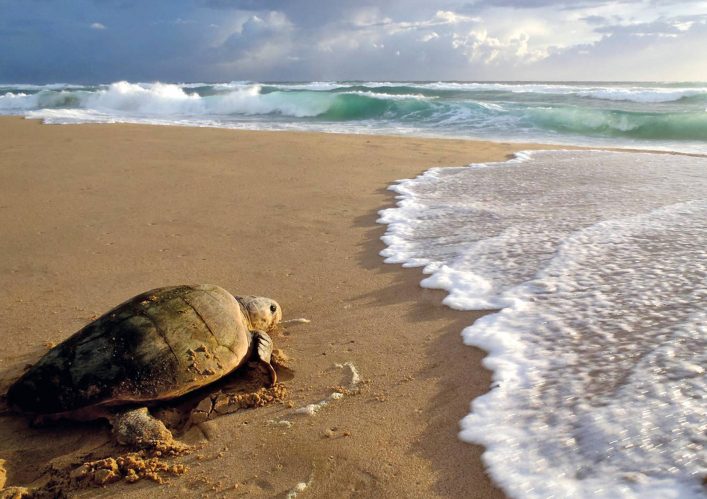 Photography: Courtesy image