LeAnne Dlamini talks life, love and making an impact with and for women and girls. A powerhouse of gentle focus and heart, she shares her journey to thriving in her 30s
She is beauty, she is grace – but more importantly, she radiates kindness, sincerity and a sense of calm from deep within. As I arrived at the cover shoot, the good vibes surrounding LeAnne Dlamini, 37, spoke volumes. No stranger to Balanced Life, having appeared on the cover some years ago, LeAnne is a light-hearted, warm and passionate singer and philanthropist who possesses a special quality that instantly puts everyone in the room at ease. Born and raised in Johannesburg, where she lives with her husband Sipho and their daughters Zani-Lee (12) and Zaya Rose (8), LeAnne's philosophies are rooted in her family and the culture she works hard at cultivating through her work. She started in the music industry almost 20 years ago while she was still in high school, and it affirmed her belief that the world needed more kindness, support and collaboration, particularly among women and that it should stem from them. In conversation after an gorgeous shoot, she beams as she tells me of her fierce belief in collaboration over competition, also of her dream of raising her girls to be kind, strong and supportive of other girls.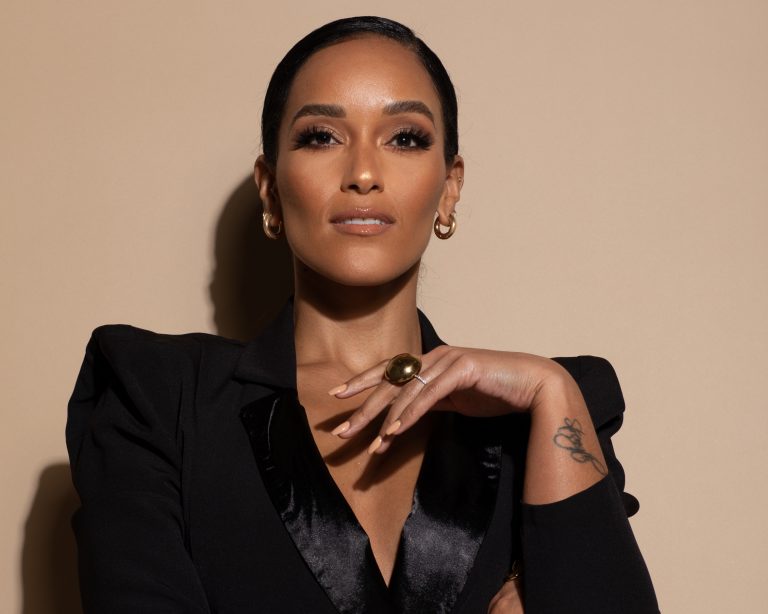 Inspiration, passion and vision so sincere doesn't show itself without having lived a life and learned some lessons, both good and bad. One of the key questions while corresponding with LeAnne was how her idea of womanhood has shifted from her childhood lens, and in her answer she echoes words that may resonate with many women, and shows that she's just one of the girls leaning into owning her space
as a woman and embracing her many gifts and ambitions. 'I always knew that women could go out there and work, be free and didn't need
to be only a housewife. However, I used to think that women could only have one job, and boy has that changed! I now know that we can
wear many hats, even at the same time as I often find myself doing it,' she starts. 
Following on this, 'I also had this idea that I needed to do everything by myself but I've learnt that despite being this dynamic woman, it's okay to ask for help. I used to see women as superheroes, but have since discovered how important, even essential, vulnerability is. I'm learning to give myself grace and show it to others too.'Her career has been interesting and wholesome considering the preconceptions
we hold as a society witnessing drama in the entertainment industry. 'I started my music career doing session work as a backing vocalist for various artists until I later decided to record my own albums as a solo artist. In between recording albums, Sipho and I got married, travelled the world, lived abroad for a bit and started a family. Through all the ups and downs, I've loved every minute of it and feel so much pride,' writes LeAnne in bright pink text ahead of her shoot at our studios.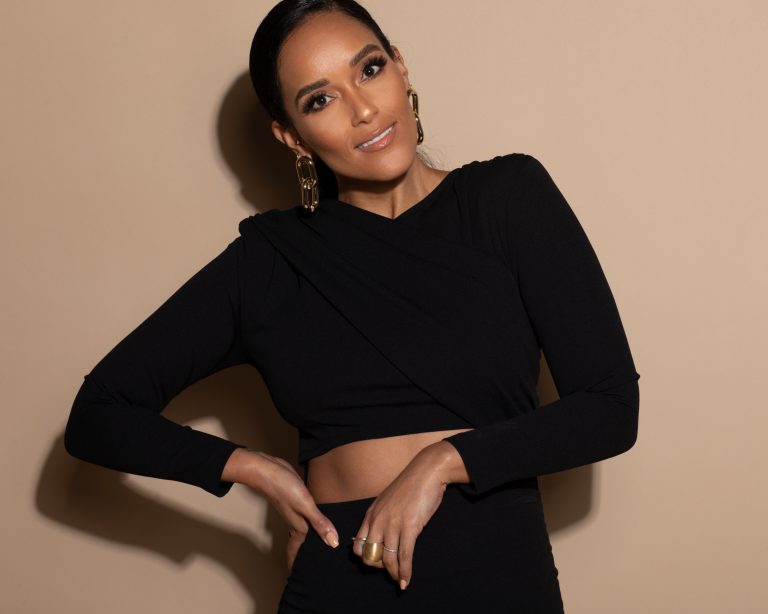 Her journey with music is not where it ended. She has since leaned into entrepreneurship and mentorship with her business Life Designed
By Her, which currently lives in a blog where she aims to connect women who aspire to live a life they've intentionally designed and love.
Life Designed By Her encompasses her various projects and as if that weren't enough, she runs an organisation called End Girl Hate and nurtures Love&Light Apparel, a clothing label she launched. 
As for End Girl Hate, I ask her to tell me more as we perch on the couch, her full lashes from the shoot still firmly in place. She gives me what can only be described as a joyful, giddy and slightly shy smile. 'End Girl Hate was a subtle, positive response to the social culture I witnessed and experienced as a woman, particularly in the entertainment industry. I took to social media to post motivational quotes and inspirations for women and girls, and decided to use #EndGirlHate. It gained traction and led to an organisation campaigning for kindness and collaboration', she shares. Being a girl mom is what really had her seeking momentum with End Girl Hate. 'It started after my daughters were born, and it really was born out of the need and desire to change the way women and girls connected with one another. I really wanted my daughters' relationships with other girls to be different, and knew that I wanted to share this with so many other women,' she passionately explains.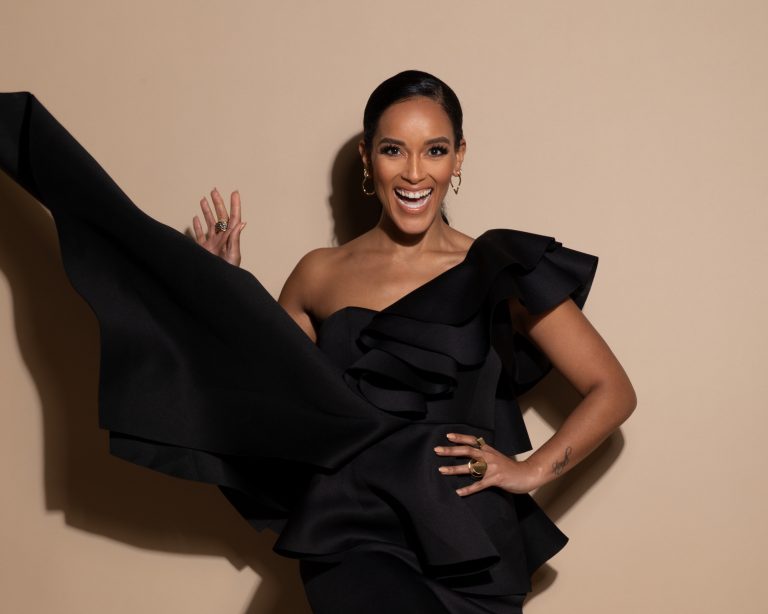 'Everything about End Girl Hate is a celebration of women and, more so, how we can better celebrate and support one another. Every month is Women's Month for us really. It's the message we share daily, but what I love doing during Women's Month is really going out of my way to better support other women in their mission as they run their businesses and organisations. One way of doing this is by attending their events and simply shining a light on what they do. I'm very intentional about this,' she adds with an earnest calm. Her mantra, 'Collaboration over competition', speaks to her passion for women and the culture she hopes will take root, and it's even sprinkled on branded End Girl Hate merch. 'We can do so much more together and the success is so much sweeter than accomplishing it on your own. Female friendships are very important to me. There is a special bond that we share as women and when we harness that connection, magic happens. It's all about knowing you're never alone in the world, that there is always a shoulder to cry on, that you have someone rooting for you, someone who sees you and someone who will always support you. It's about the sisterhood, and that to me is priceless,' she gushes.
And as we end the interview, we circle back to the multiplicity of women. LeAnne defines the much-needed balance in this dynamic as more of a blend. 'I tried to do the whole balance thing but that felt like it meant giving equal parts of myself to everything I was doing, and that wasn't working for me. The blend feels better; it's more of a mesh of whatever I'm doing and making it work. Making things fall into place by making my schedule work for me, rather than overworking myself to make it work. We can certainly have it all and do it all, just not all at once. It's all about prioritising for me. If you're juggling all the balls at once, you are bound to drop some for sure, so I'm very intentional with choosing which balls to keep in the air at any given time, before picking others up. I'm big on having support and help. More recently I've started delegating tasks and handing responsibilities over to my team. Nothing in your life will ever grow if you're holding onto it and doing it by yourself. Now, my blend works and shifts with me.'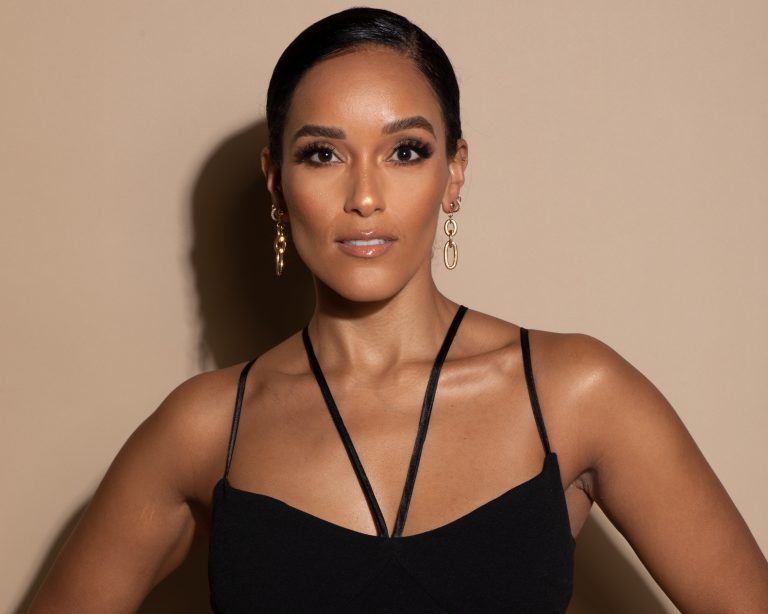 As for what comes next, the blend changed for LeAnne and her family, as with all of us, when COVID-19 hit. Now that the world has opened
up, they plan to play catch-up with the travels and explorations they missed, a pastime the Dlamini family holds dear. And since End Girl Hate and Life Designed by Her are all about connecting with women in person too, LeAnne looks forward to going back to hosting more events and masterclasses. 'I'd love to open another chapter of End Girl Hate. We currently have one running in Botswana and Canada, but I'd love to open another one or two across the continent and the world,' she says.
As with every interesting and ever-changing blend, family and business are never limited to strict constructs. Her personal journey with designing a life she loves, has her heart yearning to create music again. She's been back in the studio playing around and rediscovering herself as an artist, all while training as a life coach – skills she hopes to put into practice to new heights when once she graduates. Her 30s are redefining what it means to thrive, and inspiring many little girls to be a woman who not only packs a stylish punch, but know how to offer a good, sincere hug to their fellow women too. 
Words by Stefanie Titus
Styling: Rojaun De Vos
Photography: Callen Jefferson/hmimages.co.za
Make-up: La'eeqa Yunus