The budget smartphone category –that is, phones that cost between R4 000 and R7 000 – is the most competitive in South Africa, with the greatest number of models and brands on offer. We could not cover every model in this category, or even every brand, but we did look into some of the very latest models to examine the key features you should be looking for if you are a committed budget-phone shopper.
Buying Guide
SCREEN: Size is not as important as quality. OLED screens now appear on some budget models. These look stunning and use less battery than the older LCD screens. If you are a serious gamer or compulsive video watcher, shoot for Full-HD (1080p). A high refresh rate (above 60 hz) produces smoother scrolling and a much better video image, but it takes a toll on your battery.
CAMERAS: More cameras is not necessarily better. Look for versatility in the camera app, with a Pro mode to go full manual settings and full resolution.
5G: The roll-out of 5G in South Africa has finally got some momentum and we can expect broad coverage by the end of the year. How useful it will be remains to be seen, but it seems available as an inexpensive upgrade option when shopping for budget phones.
BATTERY: Some of the biggest impacts on battery life are the screen size and brightness, and 5G. Fast-charging is now on offer from all the phone makers, but they are not all equally effective, and there is evidence that fast-charging degrades your battery. Later versions of Android have much-improved power- management systems, to save your battery.
NFC TO PAY: Tapping your phone to pay is set to become commonplace in the next year, but only phones with a near field communication (NFC) chip can tap to transact.
MEDIA: All the models on test here have a headphone jack socket and a microSD memory slot for storing video, photos and music. Most of today's flagship phones have neither headphone socket nor a memory card slot.
Samsung A22
Features 8/10: It's rare to find an AMOLED screen on a budget handset, and more amazing still if its a high refresh display operating at 90 Hz. But this is precisely what you'll find on the A22: a stunningly good-looking 6.4-inch screen that's colour rich and pin sharp, and now scrolls smoothly through those social feeds and enhances your mobile-gaming experience. It also has dual SIM slots, if you plan to jump between providers to take advantage of great data deals or on-network task time, and it supports microSD cards up to 1 TB.
Cameras 9/10: Easily the best on test here, the quad cameras on the rear of the A22 performed brilliantly, whatever we threw at them. The HDR worked exceptionally well keeping colours vibrant and saturated but stopping short of looking garish and unnatural. On the contrary, both the 13 MP front and 48 MP rear cameras handled skin tones and natural phenomena beautifully. We were delighted to find that the ultra-wide sensor produced almost none of the distortion or discolouration that normally comes with wide angle pictures, and the macros pictures were also the best on test here.
Build 7/10: Even if you're not a Samsung fan, there is no disputing how well its phones are built, especially the budget models. The A22 is wonderfully thin and light, and  certainly has a premium feel. The raised ridges around the rear camera set prevent damage to the lenses from being placed face down on surfaces.
Price 8/10: This is a lot of phone for the money and for just R500 more you can have 5G thrown min as well. 6.4" screen @90 Hz, 4 GB RAM, 8 MP front / 48 MP + 8 MP wide + 2 MP macro + 2 MP depth cameras, 128 GB storage, 5 000 mAh battery, R4 000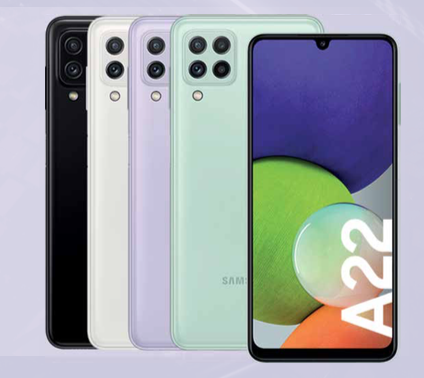 Poco M3 Pro 5G
FEATURES 7/10: Chip maker MediaTek has developed the affordable Dimensity 700 chipset, which is optimised to save battery and also enables a host of high-end features on this phone, including 5G. That chipset makes this the best-priced 5G phone on the market. It also powers the 90 Hz refresh rate on the 6.5-inch screen, although its LCD and not power-sipping AMOLED like the Samsung A22.
CAMERAS 7/10: Using the triple rear cameras, photos were great all round with strong colours and sharp focus with loads of detail, but they still fall just a little short of the best cameras in this category. Using HDR, we noticed that a couple of photos were not perfectly colour balanced and had small areas, which were a little washed out, especially on skin tones. But it's certainly not a deal-breaker.   
BUILD 8/10: It was hard to look past the bright sunflower yellow plastic back panel on our review model (black and blue also available). Besides delivering a shot of positive energy every time you handle it, this gives the phone a bold personality, helping it stand out in a crowd, and all while packing a deceptive amount of tech below the surface. And while it has no waterproofing, there is tough Gorilla Glass 3 on the front. Otherwise, this is simply a more playful version of the conventional-looking Xiaomi Redmi Note 10 5G (Poco is a brand of Xiaomi).   
PRICE 8/10: Xiaomi, and Poco in particular, has built its reputation on undercutting competitors on price, while also surpassing them on features, and this handset certainly lives up to that reputation. 5G, 6.5" screen @ 90 Hz, 4 GB RAM, 8 MP front / 48 MP + 2 MP macro + 2 MP depth camera, 128 GB storage, 5 000 mAh battery, R4 200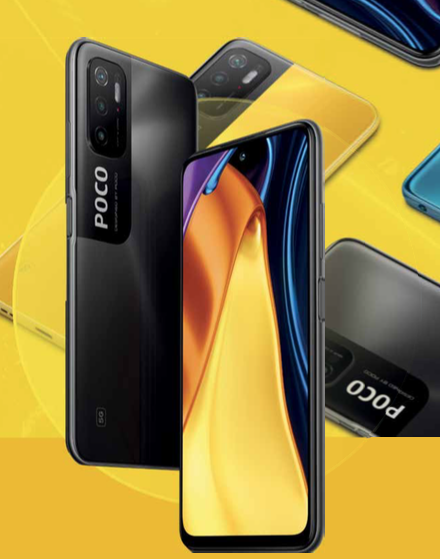 Huawei nova 8i
Features 7/10: Huawei screens have always ranked very high at Tech, and this model has a stellar 6.7-inch Full-HD display with exceptionally thin bezels on all sides; that's a sizeable step up from the cheapest phone on our list. The nova 8i also has potent 66W fast-charging, which works a treat when you need a battery boost ahead of a long working day. A few minutes charge can add hours of operation. The lack of Google services continues to be a sticking point, however. While Huawei's AppGallery will expertly guide you to find and install key apps such as Facebook, WhatsApp and Microsoft Office, you will have to make do without Google Drive, Maps and the YouTube app, for example.
CAMERAS 6/10: The quad camera on the back packs loads of detail into your shots using the main 64 MP shooter, but photos lack the colour balance of the best cameras on test. Photos from the nova 8i have noticeably high contrast between light and dark areas, with the HDR turned both on and off, which is disappointing. But the night mode photography of the nova 8i is on par with the best on test here. We also welcome the high-definition mode for the purist shutterbugs.
BUILD 7/10: It's built beautifully, with Huawei showing off its materials engineering, but we felt that some level of waterproofing could be expected at this price point. We especially enjoyed the glossy mirror-like back plate on our review unit, which certainly gives the phone some personality and a touch of class.
PRICE 5/10: Without 5G or a high refresh screen or any waterproofing, its hard to justify this price tag. 6.7" screen, 8 GB RAM, 16 MP front / 64 MP + 8 MP wide + 2 MP macro + 2 MP depth camera, 128 GB storage, 4 300 mAh battery, R6 400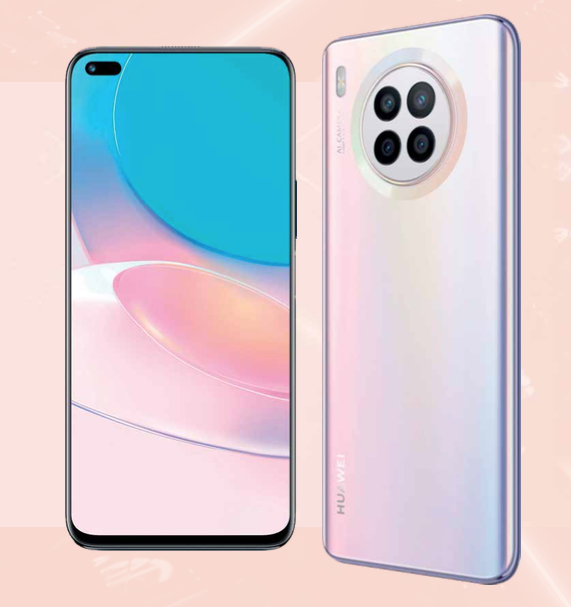 Tecno Camon 17P
Features 6/10: The Camon 17P has no single stand- out feature other than a sophisticated front-facing selfie camera (with loads of beautification features and artistic effects), but it manages to pull together a good set of specs with great performance to match. This is without a doubt the best Tecno phone we've ever used, and that might be down to the MediaTek G85 chipset, which punches a little above its weight.
CAMERAS 7/10: Although Tecno phones are not rated for their cameras, the four-way camera system on the rear of the Camon 17P faired surprisingly well in our tests, and finished up on the podium behind Samsung and Oppo. Photos are extremely sharp, especially macro shots, and the front cam lives up to the hype by snapping excellent 16 MP selfies that are almost on par with pictures from the 64 MP rear camera.
BUILD 6/10: We enjoyed the matt finish on the back panel, which looks stylish but also feels secure in hand, and the embossed, oversized Camon logo doesn't look like an eyesore.
PRICE 5/10: The Camon 17P is competitively priced against more familiar phone brands. While it was a pleasure to use, it has no single feature that trumps any of the competitors in this price band. 6.8" screen, 6 GB RAM, 16 MP front / 64 MP +  2 MP macro + 2 MP depth + AI cameras, 128 GB storage, 5 000 mAh battery, R5 000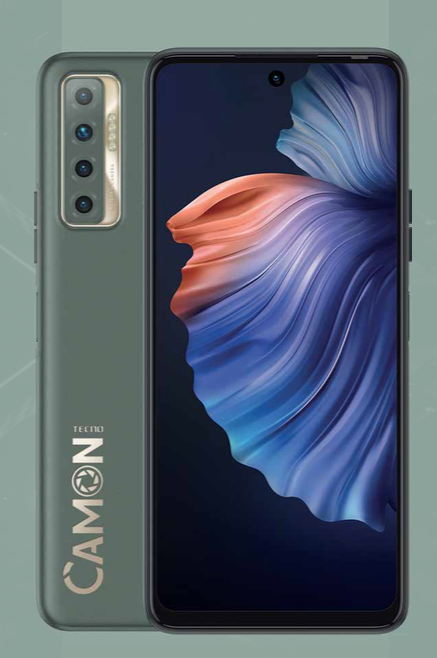 Oppo A16s
Features 5/10: While its processing power is nothing to get excited about, it is by no means under-powered, and it has the standard 4 GB RAM found on most phones in this category. The 6.5-inch screen is sharp, bright and saturated; it looks great, but the phone lacks some of today's most sought-after features: a high refresh screen and a hole-punch selfie camera set in the screen (it uses a subtle teardrop notch instead).
CAMERAS 8/10: The triple rear camera set delivered fantastic pictures overall, and placing second in our shoot-out behind Samsung's A22. And the Oppo A16s achieves that with just a 13 MP main camera.
BUILD 6/10: The design is sadly nondescript, leaving this otherwise solid product to be overlooked by cell networks and consumers. The build quality is impressive for a budget phone.
PRICE 8/10: With the excellent photos and selfies, the A16s seems like a very solid product. Not glamorous, but reliable. 6.5" screen. 4 GB RAM, 8 MP front / 13 MP + 2 MP + 2 MP rear cameras, 128 GB storage, 5 000 mAh battery, R4 000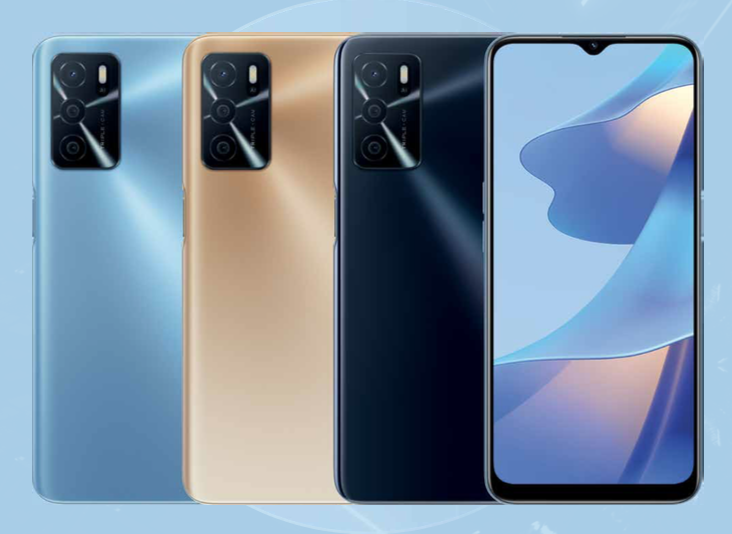 Vivo Y33s
Features 7/10: It's an established fact that what makes phones (and PCs!) feel zippy is less about the processing power than it is about having enough RAM available to your applications. Despite having a generous 8 GB RAM installed, Vivo says that the Y33s can also use an additional 4 GB of its storage memory as RAM, bringing your total to 12 GB: a figure that rivals flagship phones costing three times as much. Unfortunately, we could find no practical way to test Vivo's virtual memory claims, but we noticed no slowdowns at all during our tests. The 6.58-inch FHD screen is superb and compares well with Samsung's A52s. But unlike the Samsung, there's no 5G here.
CAMERAS 6/10: Its triple rear camera set is decidedly average. Colours are muted, although contrast is high, and focus seems to be all over the place. But the main 50 MP shooter on the back excels at low-light situations, rivalled only by Samsung's A52s. There's also effective digital stabilisation for shooting video on the go.
BUILD X/10: Vivo have used a 'masked AG process' to treat the back cover so it shimmers and glitters between orange and blue. It may sound trivial, but it's a neat way to differentiate your phone on the coffee shop table. Overall, the Vivo certainly feels like a polished product with a sturdy aluminium frame and the unique frosted texture of the back panel.
PRICE X/10: Some waterproofing and an AMOLED or high refresh screen would have rounded out this package, and made it more competitive in the crowded budget-phone marketplace. 6.58" FHD screen. 8 + 4 GB RAM, 16 MP front / 50 MP + 2 MP + 2 MP rear cameras, 128 GB storage, 5 000 mAh battery, R6 000