Technology is constantly advancing and bringing innovative ways to improve and expand our lives. These are just a few gadgets making waves right now.
1. Recycled Fishnet Cables
We all know what plastic pollution is doing to our oceans right? This was the inspiration behind this fantastic product range by Intouch.
Their Recycled Fishnet Cables are a revolutionary product and a first for South Africa.
This Range includes 2 cables (ISO Lightning to Type C and Type C to Type C). With Super-Fast Charging capabilities and Ultra Resistant braided recycled textile sleeve, this range is a no brainer.
By recycling discarded fishing nets and re-use the raw material for mobile accessory production we add important sustainable values to the consumer electronics industry.
Every year 640.000 tons of fishnets are dumped into our oceans. Fishing nets that have been discarded at sea are one of the most harmful forms of ocean debris. These so-called" Ghost Nets" continue to catch and kill marine life for up to 600 years before degenerating into microplastics.
By collecting all types of fishing nets and recycle and reprocess them into new products, we can break this vicious loop and help preserve the marine flora and fauna with safe and healthy seas.
Recycled Fishnet Cable Type C – R199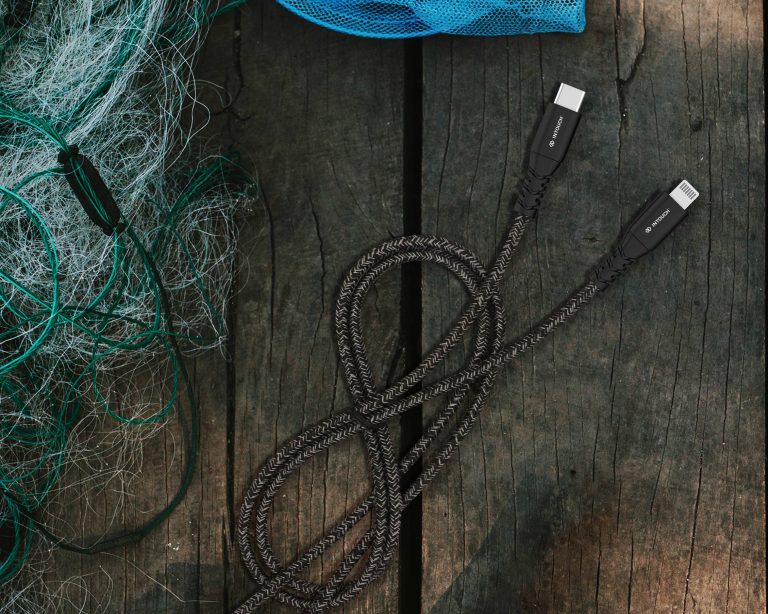 Recycled Fishnet Cable Lightning – R469
2. Biodegradable Range
Imagine a world where you can now charge your phone with chargers and cables that are made from biodegradable parts?
Now you can, with Intouch's New Biodegradable Collection.  These products are made from made from Wheat Straw Plastic. This is truly the future of mobile accessories and is fast growing in the industry.
This awesome range includes 2 cables (ISO Lightning to Type C and Type C to Type C), Car Charger and Home Charger.  With Safety features to prevent overcharging, overheating, and short-circuiting and Super-Fast Charging capabilities, this range is an absolute must.
Intouch Biodegradable Type C Cable – R179
Intouch Biodegradable Lightning Cable – R449
Intouch Biodegradable Car Charger – R289
Intouch Biodegradable Wall Charger – R369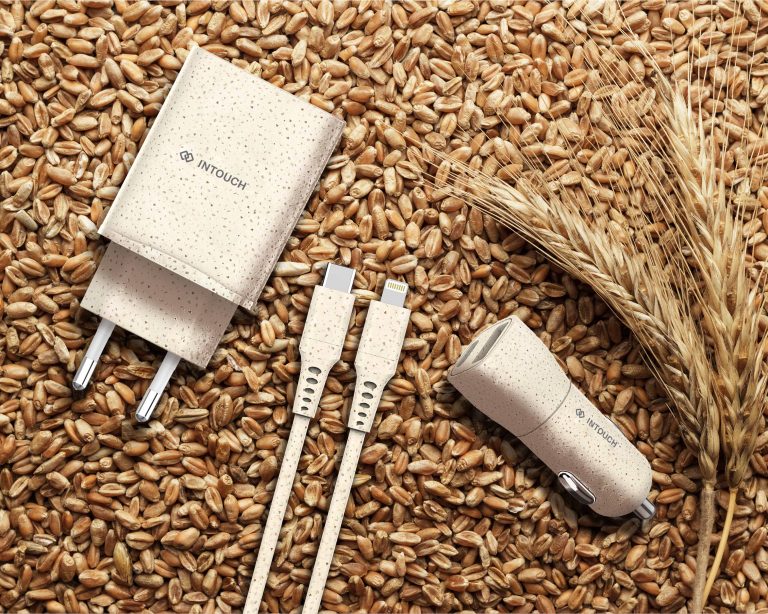 3. Gaming Range
ENGINEERED FOR THE GAME, DESIGNED FOR LIFE.
Intouch has recently released their new Gaming Range which includes a Gaming Controller and Gaming TWS Buds.  These are great accessories for the newbies that want to get into the gaming world. This is freedom of play, redefined. Their mobile gaming products are crafted to seamlessly integrate gaming into every aspect of your life.
Vantage Gaming Controller
As we all know, Gaming has become one of the fastest growing sports in the world. So this little gadget might give you the unfair advantage! The Intouch Vantage Gaming controller allows you to free your inner gamer!
The product adopts the Bluetooth 4.0 solution, which supports direct play of the device. The Bluetooth connection does not require redundant game platforms and complicated settings and activation operations! Directly connected to play. Comes with a stretchable bracket, convenient for you to place your smartphone. Built-in rechargeable battery, for those late-night gaming sessions.
Intouch Vantage Gaming Controller – R499
Raptor TWS Gaming Buds
These High-Performance Gaming Buds are a must have if you are a gamer.  With Ultra-Low Latency connection to ensure a reliable transmission with near-zero delay, Sleek design with lighting effects and greatly priced, you cant go wrong with the Raptor Buds.
Intouch Raptor Gaming Buds – R449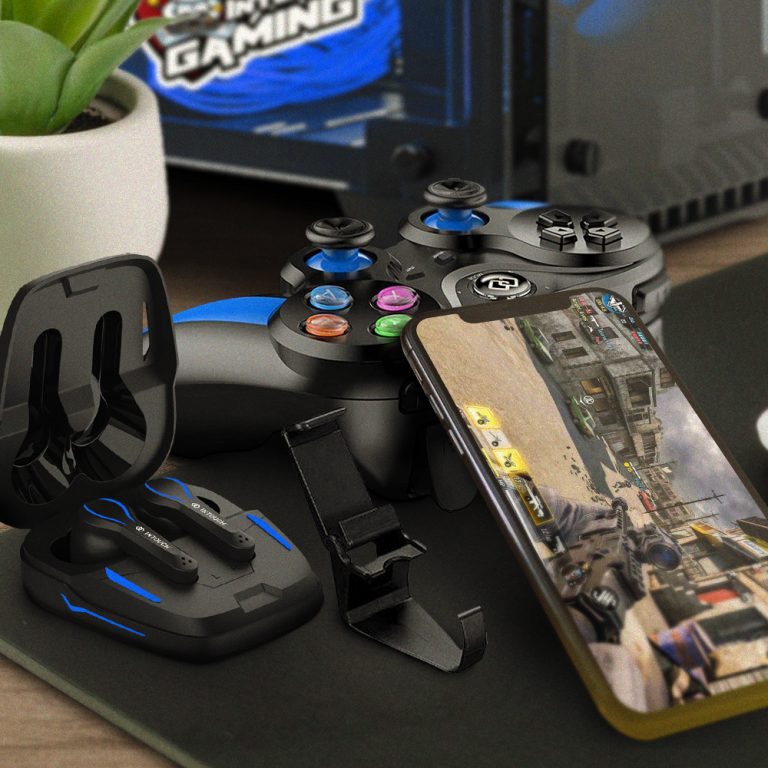 Words by Justin Conradie
Design: Justin Conradie