Intouch is changing the Mobile Accessories Industry with their New Biodegradable Range.
We all know plastic pollution has become one of the biggest problems we face today. A new report by the World Wide Fund for Nature (WWF), shows South Africa is the 11th worst offender of leaking land-based plastic into the ocean. South African's throw an estimated 109,000 tonnes into the ocean each year. We generate 41kg of plastic waste per person a year, far more than the global average of 29kg.
That alone is a big reason I admire companies like Intouch that go out of their way to better the future of our planet. As a company that looks to the future, Intouch strive to evolve with technology and keep up with its fast pace. At the same time, always keeping in mind their potential impact on the environment.
Intouch innovates to change peoples' lives for the better. They do this not only through the creation of new accessories that allow users to better navigate their lives, but by allowing consumers to feel confident and take comfort in knowing their Intouch product is environmentally friendly.

Not only has Intouch moved away from plastic packaging, their new Biodegradable Range is made from Wheat Straw – and it's a game changer by the way.
This remarkable range includes 2 cables (ISO Lightning to Type C and Type C to Type C), Car Charger and Home Charger.  With Safety features to prevent overcharging, overheating, and short-circuiting and Super-Fast Charging capabilities, this range is an absolute must.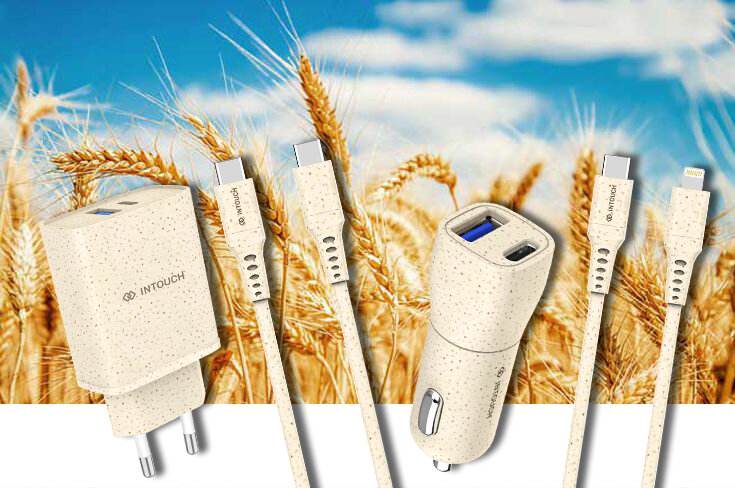 Intouch Biodegradable Type C Cable – R179. SHOP NOW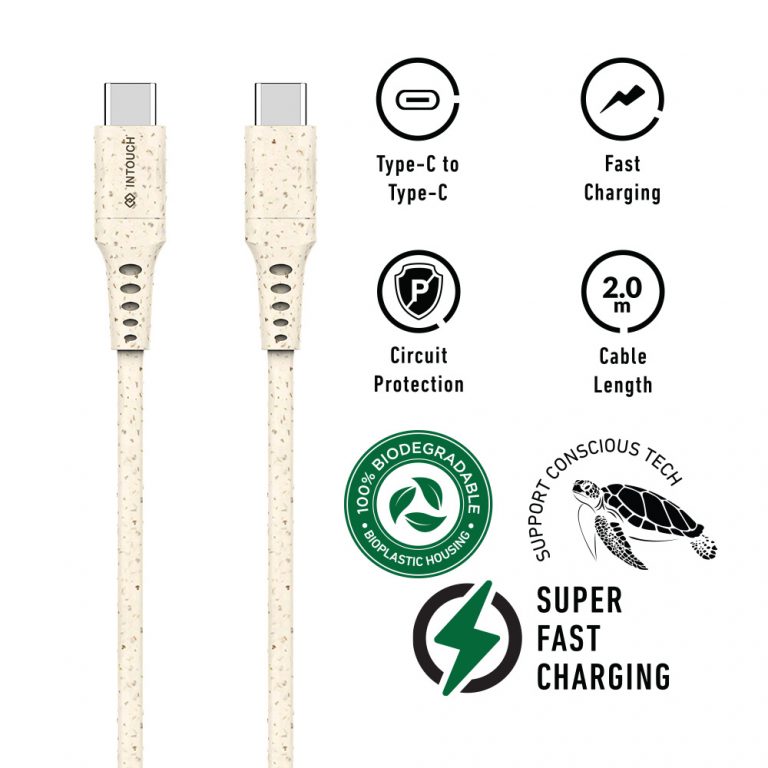 Intouch Biodegradable Lightning Cable – R449. SHOP NOW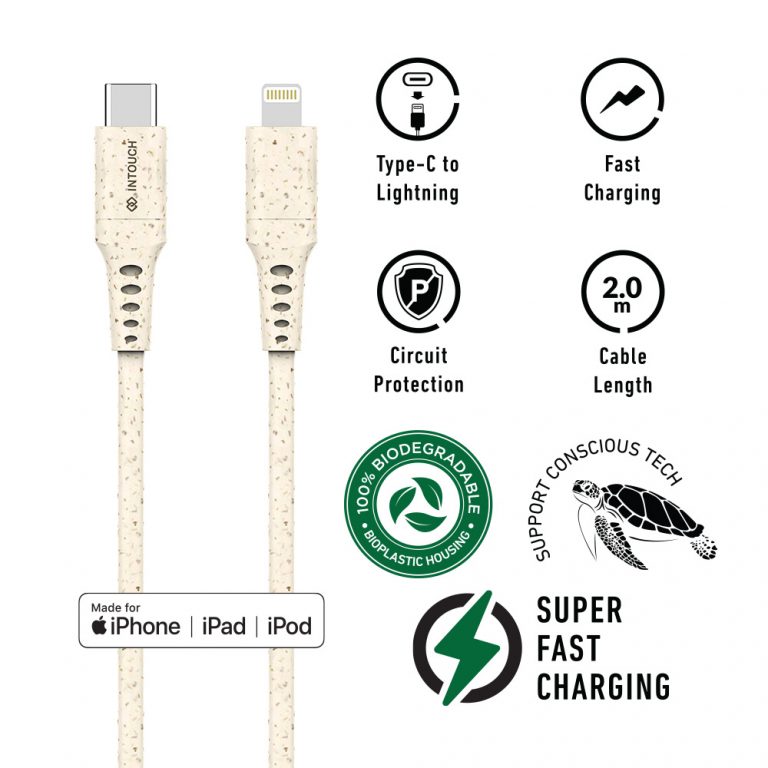 Intouch Biodegradable Car Charger – R289. SHOP NOW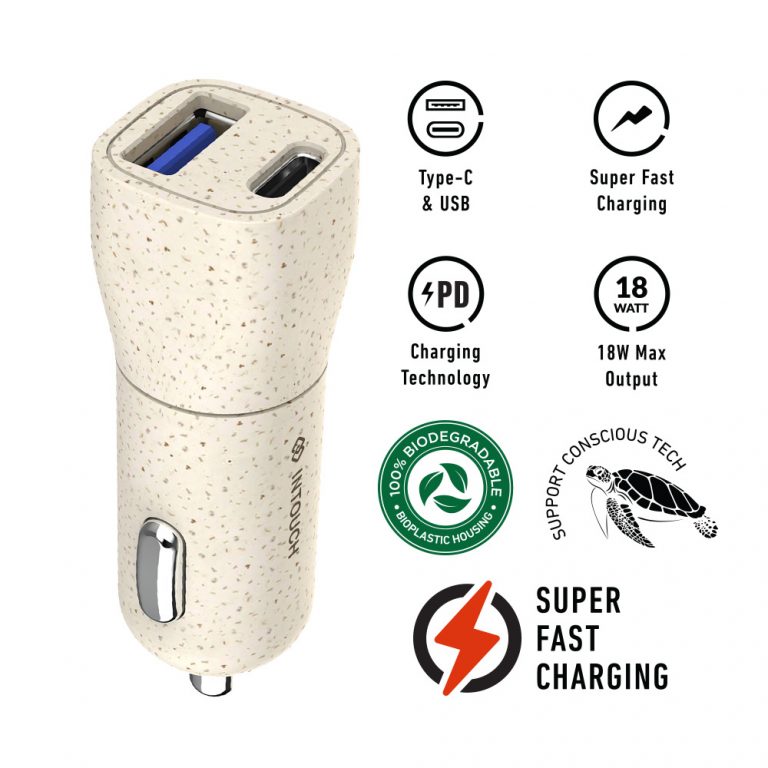 Intouch Biodegradable Wall Charger – R369. SHOP NOW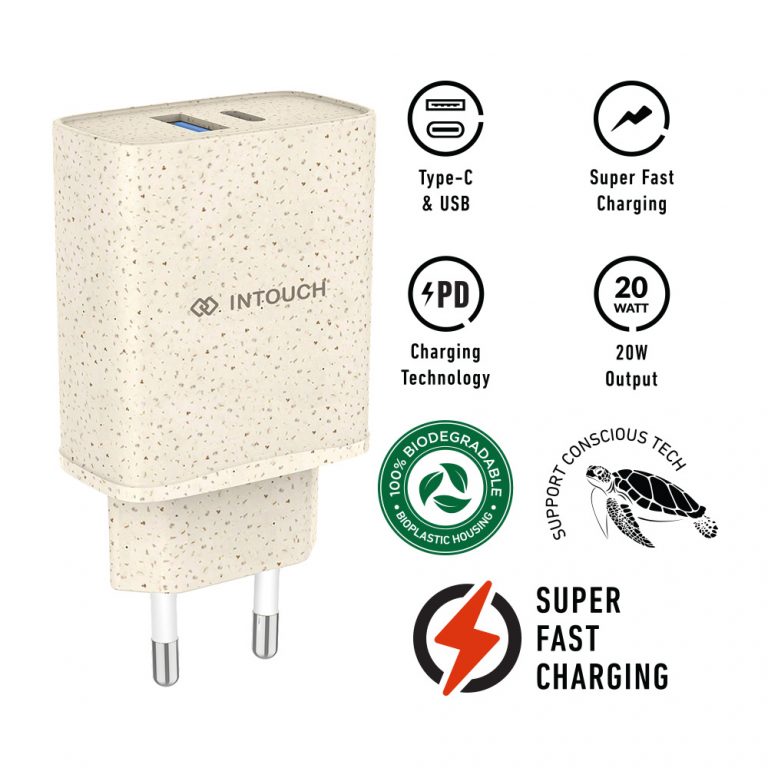 It's clear why Intouch is fast becoming one of the leading accessory brands in the South African market. Now available in all leading MTN, Vodacom, 4U, Cellucity and Chatz retailers. Now I'm just hoping we see more brands and companies follow in their footsteps. Shop consciously and support the brands making the effort to go green.  
🌍 Become a part of the change 
🌍 Together We Can Make A Difference 
🌍 Support Conscious Tech🐳🐧🐬
https://www.we-are-in-touch.com/
https://www.linkedin.com/company/intouch-accessories
https://www.instagram.com/intouch.with.technolgy/
https://www.facebook.com/INTOUCH.with.technology
Words by Justin Conradie
Design: Justin Conradie, Tshepo Mathule