For many of us, being stuck at home in isolation and not allowed to go to the gym hindered our fitness journeys this past year… Or did it? During the course of the global pandemic we have proven ourselves to be incredibly adaptable to our situations, and have explored and furthered our fitness journeys by doing the best with what we have Ω the internet. We have enjoyed so many fun and challenging fitness trends this year on platforms such as TikTok, YouTube, Instagram and more. Take a peek at our top favourites – you may just find a few you tried, and ones you're still keen to.
1 Push Up Your Age
This TikTok challenge went viral in the fitness community because it's a great exercise for beginners to start weightlifting. 'Push up your age' encourages you to do push-ups to your age number until you are comfortable enough to increase the number. A sure-fire way to start building strength is by lifting your body weight, which makes this challenge ideal.
2 Virtual Training
Due to the restriction of movement (courtesy of COVID-19), many gyms were closed at odd times of the year, leaving us to fend for ourselves in the world of fitness. However, online classes and fitness YouTube videos saved the day (or year, rather). From easy dance workout tutorials and HIIT routines
to real-time online classes, anyone and everyone could find a way to train their body and mind during this period.
3 Squat Challenge
There were so many different types of squat challenges that went viral this year that it's tough to single out just one. From the dance squat challenge where you squat and move your legs to the beat of the music, to the dizzy squat challenge where you twirl around for a certain number of seconds and then try to squat, and the balance-squat challenge and much more, there was a different level of squat intensity for anyone willing to take on the task.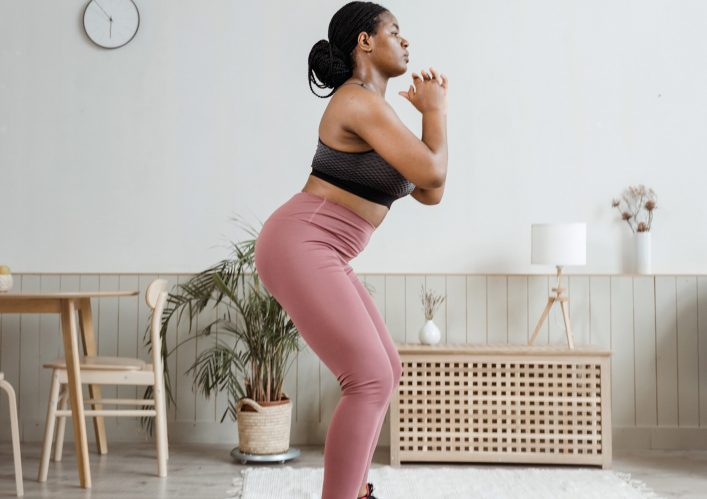 4 Stair Shuffle
The stair shuffle dance has been around for some time now. From the ages of Musical.ly and now TikTok, it has always made a comeback because of how fun, yet unexpectedly intense, it is. Stairs are already a cardio workout, pair it with dance which is a full-body exercise and you've got a pretty good fitness workout, something everyone should try!
5 Mobility Challenge
Everyone has seen the trend where you push yourself up against a wall with your arms up and then you slowly squat to the ground whilst trying to remain pressed against that wall. It sounds easy, but we can assure you that it's actually quite the workout, especially if it ignites your drive to keep on trying.
6 The 12-3-30 Workout
Made famous by social-media star Lauren Giraldo, the 12-3-30 workout includes walking at a high pace on an incline for 30 minutes straight. This workout makes you feel the burn, and what's better is that you don't need a treadmill – simply find an incline that you can walk 5 km per hour on a steep incline.
7 Walk The Walk Challenge
With gyms closed, the next best place to workout is none other than outdoors. But what's the best workout to do that requires no equipment? Walking, of course! Allowing people to find some peace outdoors and keep fit through taking daily walks, going on hikes and more, the 'walk the walk' challenge got people in tune with nature and their bodies through a movement we do daily and often take for granted.
8 Pilates/Yoga
Pilates and yoga have been popular exercises for many years, but the online world made these classes so much more accessible, allowing more people who to want to try low-intensity steady-state (LISS) workouts, rather than HIIT workouts, to do so. Due to the pandemic, more people also became encouraged to take care of their mental health and mindful workouts such as Pilates and yoga just fit the check.
9 Viral Ab Challenge
Most of us have seen the video of the ab challenge that went viral all over the internet. It involves standing straight and lifting your chest whilst kicking out your pelvis to the beat of the music. While it may not be proven to give you abs as quickly as you would like, it still proves to engage your lower abs and back which helps to tone and exercise your core, but only when performed correctly.
10 Eye Yoga
We often forget that our eyes have muscles and stretching them out with a much-needed massage might be just what we need to relieve all that tension and congestion in and around our eyes. That's why eye yoga became so popular this year – it taught us that our eyes need some rest and exercise as well, and not by reading or watching movies.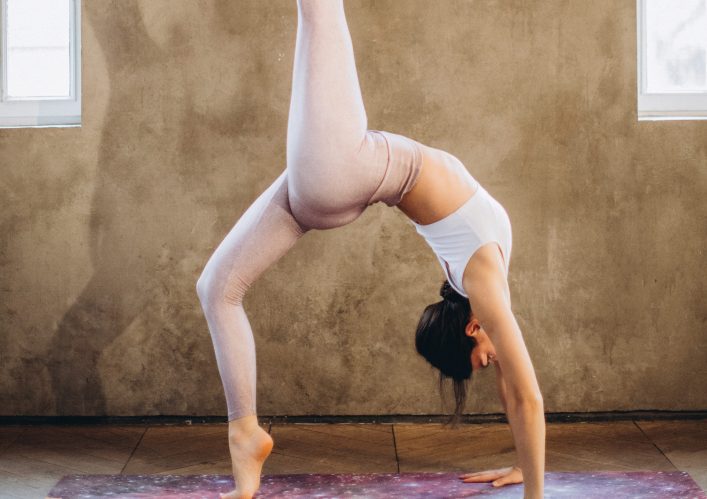 Photography: Courtesy Images