Glass is the latest material being used for countertops in modern kitchens. Read on to see why it's so popular, and why it might just be the perfect finish for your home
As the old saying goes,'The kitchen is the heart of the home'. It's a place for nourishment and the coming together of family. When it comes to the layout and design of these well-used spaces, practicality is usually first on the list. This doesn't have
to mean compromising on style, though.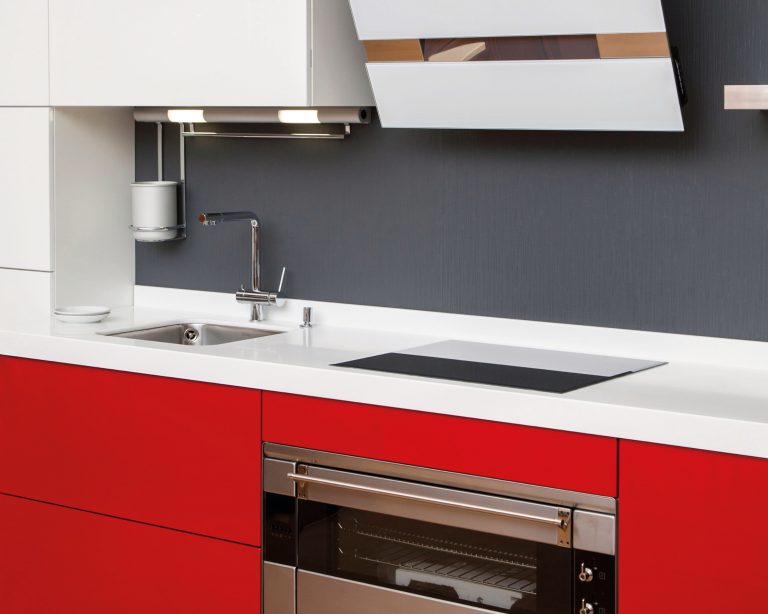 Form and Function
Countertops have always been a way to put your personal stamp on your kitchen. From wood to marble and granite, all of these choices can speak to your personal aesthetic as well as your time spent preparing food. One of the more cutting-edge finishes that's becoming increasingly popular is glass. Yes, the same substance of decorative stained-glass windows and transparent panes around our houses is now being utilised for the creation of sturdy, modern counters. There are several reasons, including hygiene and sustainability. Also, they just so happen to look pretty beautiful, too. 'The Invitrum kitchen has been developed over 30 years and is made completely from glass and aluminium,' explains Mathilda Venter, Managing Director of Valcucine South Africa. 'This was done for three reasons: health, resistance and eco-sustainability.'
Health 'From a manufacturing standpoint, our glass kitchens are created in a way to guarantee that they respect the main rules of eco-sustainable design,' says Mathilda. 'We follow guidelines that ensure toxic emissions are reduced to a minimum, dangerous or harmful compounds such as formaldehyde are eliminated, coatings are water-based and radioactive substances are kept under control. From a homeowner's perspective, glass is also one of the least toxic materials out there and is very easy to clean because of its non-porous nature.' 
Resistance 'The sheer durability of glass is another reason it is so practical. It is heat and shock resistant, and can co-exist in a home with rambunctious children and pets,' assures Mathilda. This also, however, refers to the resistance against and challenging of existing kitchen conventions. 'Our innovative design means that we are able to maximise the space inside cabinets to offer more storage without taking up more space in your home.' 
Sustainability 'Globally, there has been an exponential increase of awareness around the environment and, therefore, glass is becoming a more popular option in kitchens,' says Mathilda. 'The use of glass and secondary aluminium guarantees total recyclability of this unit. The Invitrum glass kitchen has also been designed following the principle of using less raw materials and energy with a focus on the reduction of toxic emissions.' Because creating your dream kitchen doesn't have to harm the planet!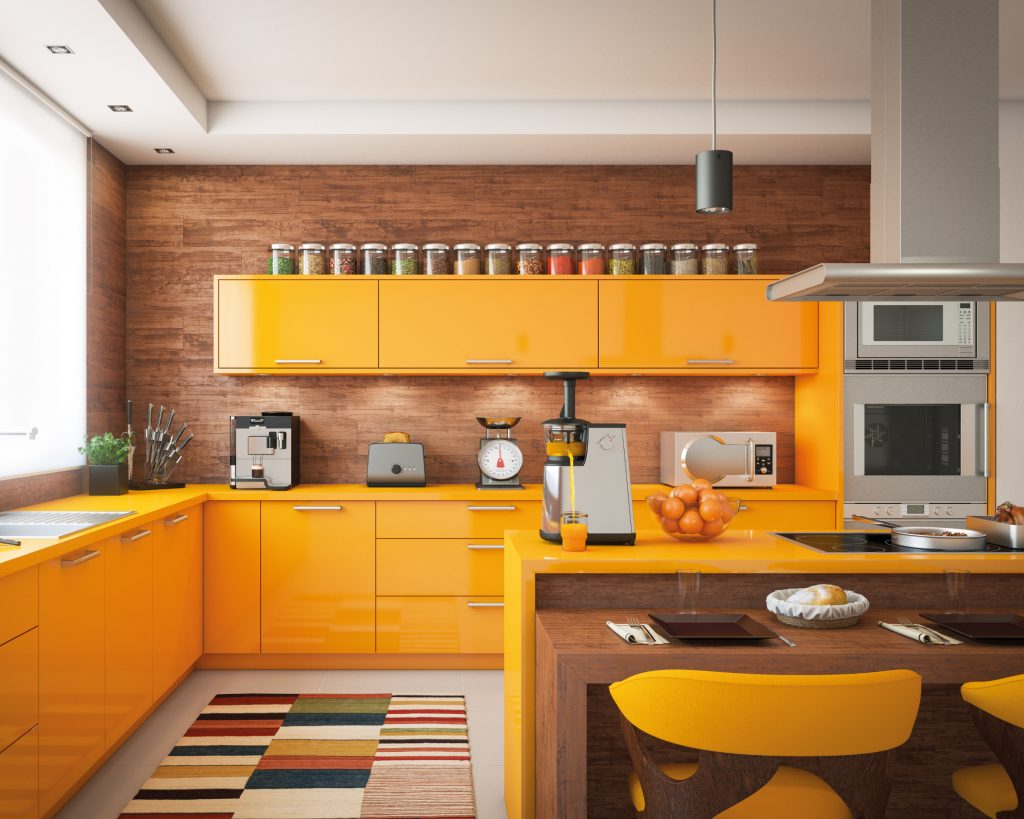 Kitchen Customisation
Think that glass limits you to a clear, icy countertop finish? Think again, because you still get options.'Glass that has a glossy finish can magnify a space to make the room appear bigger,' explains Mathilda. 'Matte glass, on the other hand, has a subtle refinement to it.' Both options are available in numerous colours for complete customisation. 'Some glass can have tactile patterns that almost "vibrate" when you touch them, while others may have textile-like patterns that remind you of the soft texture of fabrics. We have different techniques and high-tech processes deeply rooted in handicraft tradition that we use to achieve these custom finishes.'
More about Maintenance
But can glass kitchen countertops and units really be that easy to maintain? 'Durability and reliability are what make our kitchens truly unique,' says Mathilda. 'Practical and long-wearing, the glass is tempered, meaning that it has been subjected to a process that makes it five times more resistant to breakage than traditional glass. In the event of this, however, this glass will break into tiny pieces that do not pose a risk of causing cuts.'While the glass kitchen may look gorgeous when they are freshly installed, do they lose their looks over time? 'Another great thing about glass is that it is extremely stain- and water-scale resistant, especially when it has a glossy finish, explains Mathilda. 'To remove daily dirt and bacteria buildup, simply wipe the surface with an everyday glass-cleaning product or detergent to keep it shiny and sanitary.'
Words by Helen Wallace
Photography: gallo/gettyimages