Cream and white will no longer suffice when decorating the heart of the home. Explore the colour world with these top three trending shades 
Black is Back 
If you're looking for a kitchen colour that is both style-forward and dramatic but still neutral, black is currently having its moment. Black offers timeless elegance with its bold appearance, so it's good to note that incorporating different shades and textures helps create depth and stops the room from becoming too dark and heavy. If you want a more natural appeal to the black direction, reach for a black wood stain to DIY your kitchen cabinets. The wood texture will keep the shade from overwhelming the room, while still keeping natural elements a priority. With an exposed brick wall, using black in your kitchen helps form an industrial look, or pairing black with an already dark colour, such as navy blue, can make a kitchen space look more contemporary.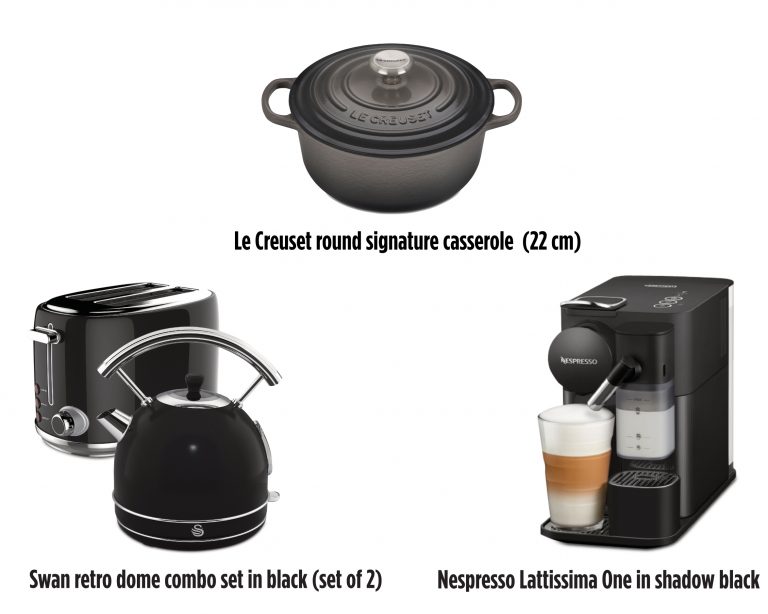 Feeling a Little Blue? 
Navy blue is a colour that never seems to go out of season. It is fast becoming a shade to add to the neutral collection, while still being bright enough to carry on its own. The colour is paired really well with whites and creams, adding just enough of a punch to make the kitchen pop. Using blue as a cabinet colour below eye level can make the kitchen appear larger and less dominant. As a colour, blue is known for bringing about a tranquil and calm feeling while still giving the space a luxurious and high-end look. Consider adding this shade with gold accent details, such as doorknobs, drawer handles and cabinet trimmings, to create more of a focus on the blue shade.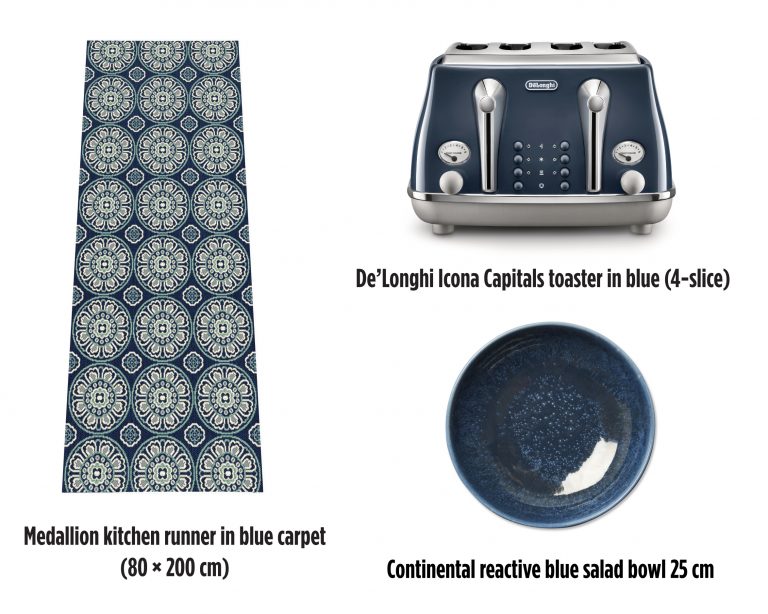 Green with Envy 
Sage green, a very trendy colour in 2022, can also be seen as a vibrant shade that adds calming energy to the space, creating a happier environment within the heart of your home. A great way to incorporate the colour into your kitchen besides the obvious cabinetry, is by adding kitchen accessories such as colourful crockery, plants and appliances. It's enough colour to catch your attention, but not steal the spotlight from the rest of the space. Adding matte paint is a great way to calm the shade even more, leaving your kitchen with a luxurious and velvet-like appeal. When adding colour to your kitchen walls, try to keep it neutral with the cabinets and flooring to achieve balance and avoid your kitchen turning into a green abyss.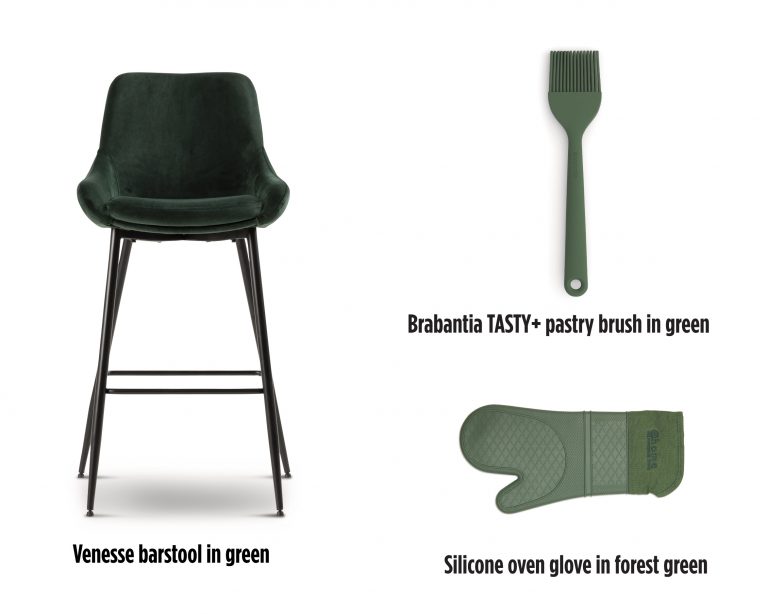 Words by Hunter Erlank
Photography: Courtesy Images, Greatstock//Living4media, Unsplash
All available at selected @home stores and online at home.co.za