There is a lot we can learn from the character of Rachel Green on Friends. Over the ten years that Friends aired on TV, Rachel wore many iconic outfits, which are still fashionable today. Besides these iconic outfits, Rachel also had a few signature pieces she wore, such as faded mom jeans, halter necks, polo necks, overalls, blazers, mini skirts and slip dresses that her character was known for. But she did not hold herself to just these pieces, she also experimented with many different styles, prints, colours and fabrics and succeeded with them all. She even made sweatpants look good! Here are some of our favourite looks. Like: 
1. This white polo neck paired with a plaid skirt and high knee socks outfit.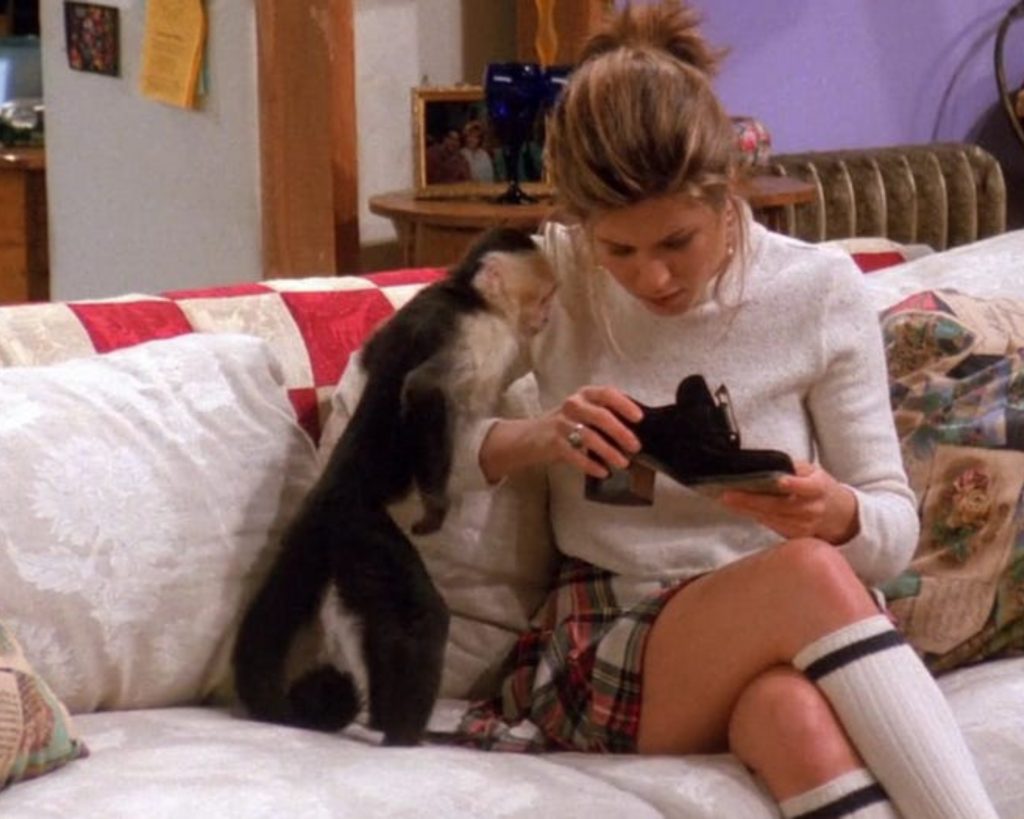 2. This sporty athleisure look before athleisure was even a thing.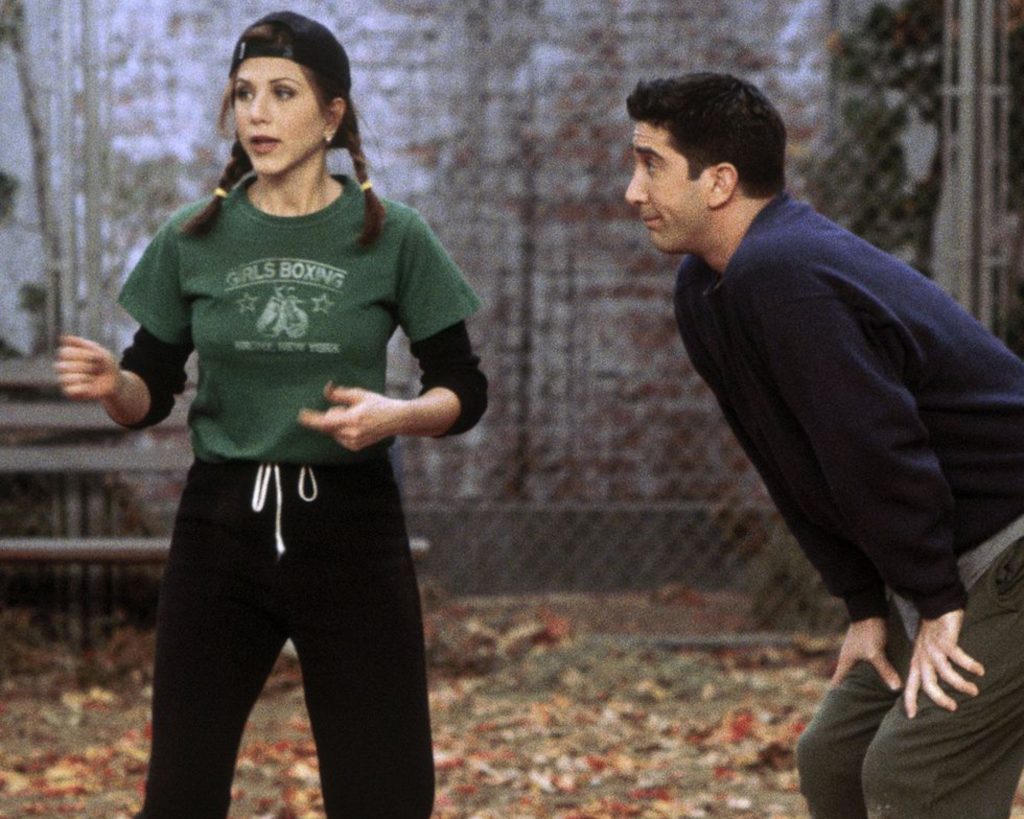 3. This timeless, square line, dainty strap red dress.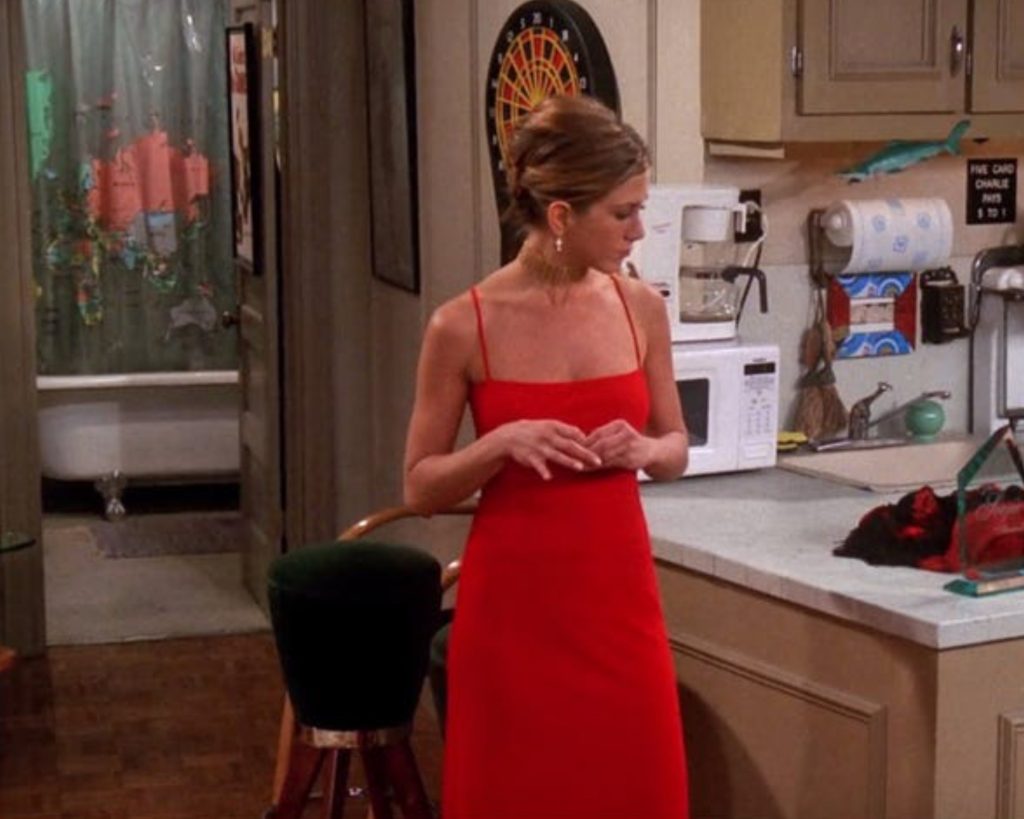 4. These overalls paired with a blazer.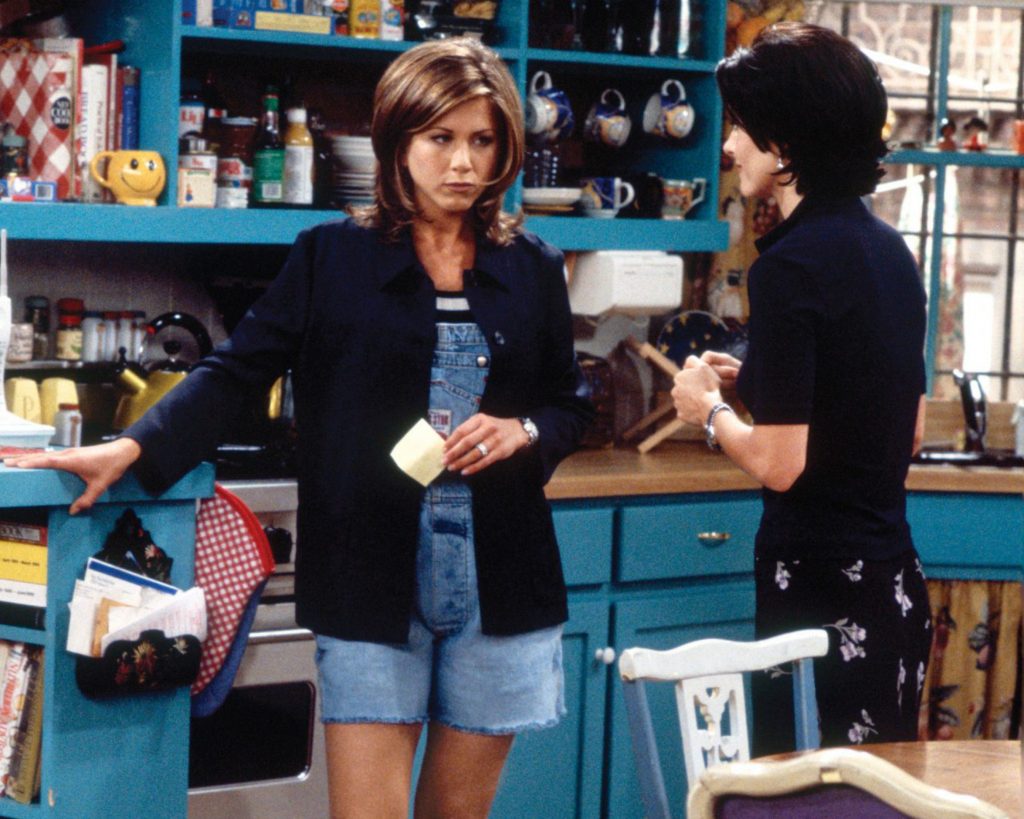 5. This long white pencil skirt and black polo neck paired with a purple faux fur coat.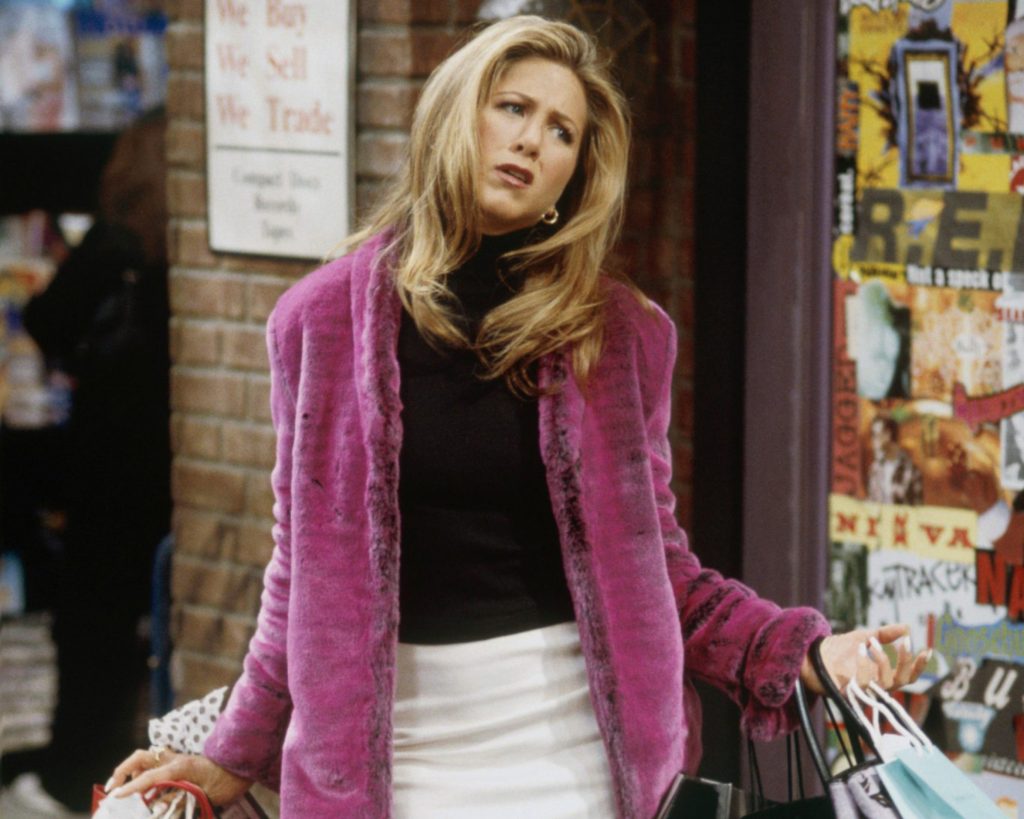 6. This all-white suit and matching white handbag.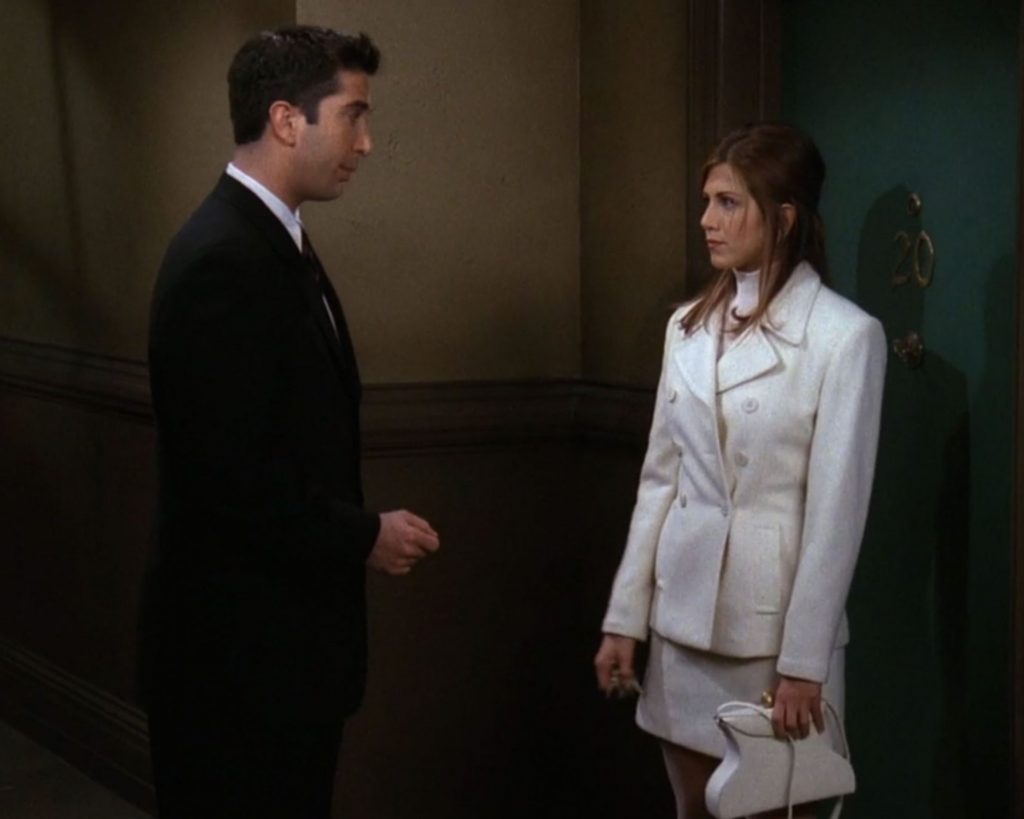 7. These funky green plaid pants, and printed t-shirt.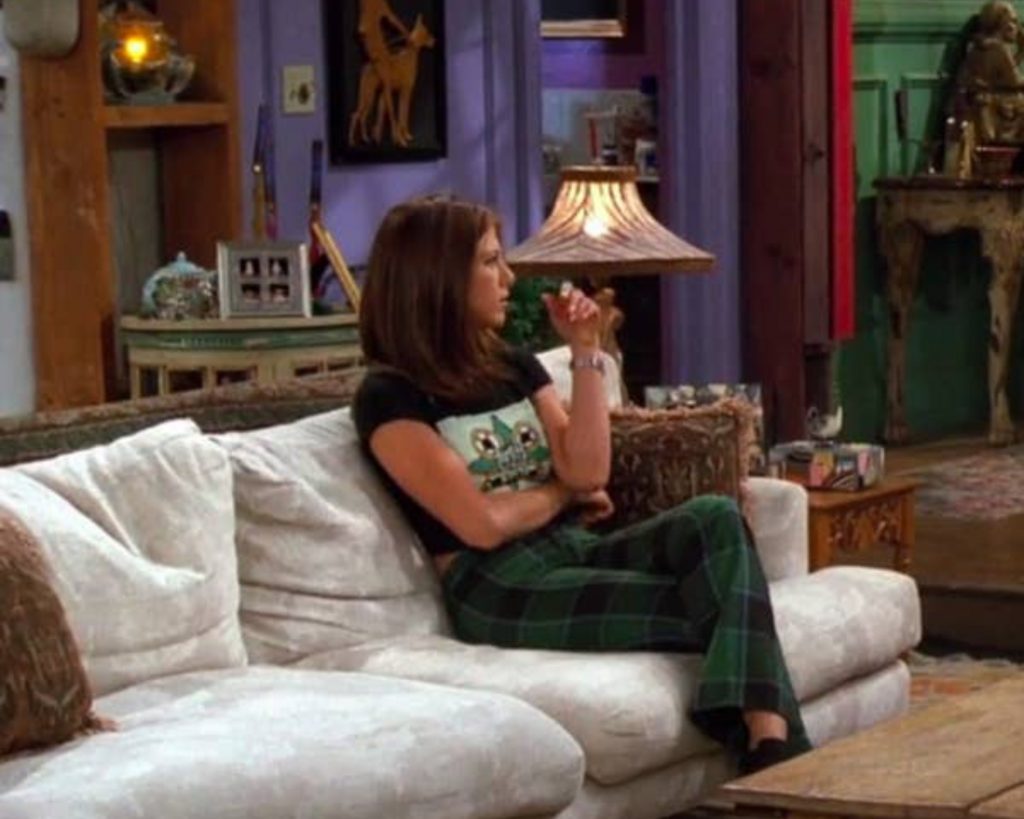 Words by Fran Rattle
Photography: Getty Images, Warner Bros., NBC, Gary Null, Chris Haston , Jennifer Aniston