On 22 November, Totalsports Menlyn moved to its new home ground, of 1500sqm, in the Menlyn Shopping Centre – making it the biggest Totalsports store in Africa.
With an innovative new design concept, the new store will offer customers an engaging and modern environment in which to shop and experience their favourite sporting brands.
The design concept was inspired by what brings customers to Totalsports' doors – their sport. Totalsports wanted to showcase the energy and passion of sport and fitness and create a place for everyone – whether they're soccer fans, track athletes, gym-goers, at-home enthusiasts or park runners. Inspiration was taken from health clubs, studios and arenas in order to create an environment that's both engaging and inspiring.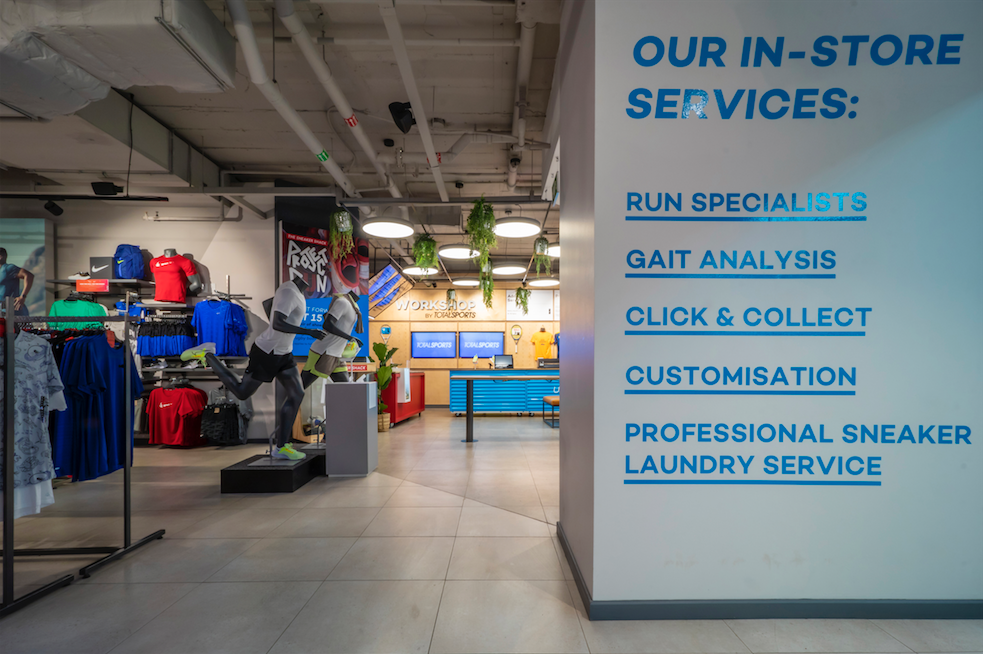 "The central philosophy behind the design is the principle of place making. As a design agency focused on the physical environment, we believe the future of these physical environments lies in designing spaces and places that engage people's emotions and keep them coming back," says Adrian Morris of Johannesburg-based agency, Design Partnership. The result is an attractive store design that showcases an evolution of the Totalsports brand environment, showing up in a contemporary and energetic way.
"We see experiential stores as critical to the full omni-channel offering. Stores compliment the online shopper and vice versa," explains Andrew Farndell, head of operations and customer experience at Totalsports. "To succeed in this, we work closely with landlords to be able to bring great retail experiences, such as Totalsports Menlyn, to our consumers across the country. It's about unlocking potential and making sport and fitness accessible to all South Africans," says Farndell.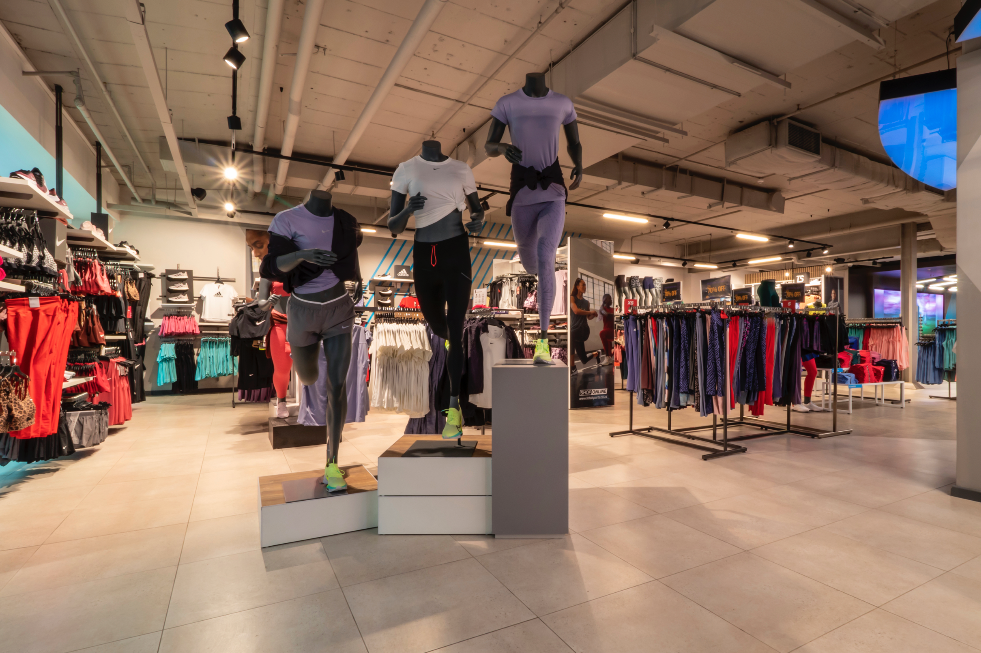 Totalsports' commitment to exceptional customer service and experience can be seen in their team of specialist in-store staff at Menlyn, headed up by senior store manager Thabang Mathebula. When asked about what drives his team and his passion, Thabang is quick to answer that his "team is focused on helping each one of the customers that walk into the store, to unlock their potential through the best customer service and the latest product knowledge and advice."
The new Totalsports Menlyn offers a range of services, including free gait analysis, expertly trained run specialists, gear customisation, racquet restringing, battery-replacement services and a dedicated tech area. Totalsports Menlyn is also the new home ground for The Sneaker Shack x Totalsports Project Run collaboration. Located in the workshop area, you can drop off and donate a pair of previously loved performance footwear. The shoes will then be refurbished and redistributed, where they will find their way onto the feet of disadvantaged youth. This is an initiative that the brands are both incredibly proud of.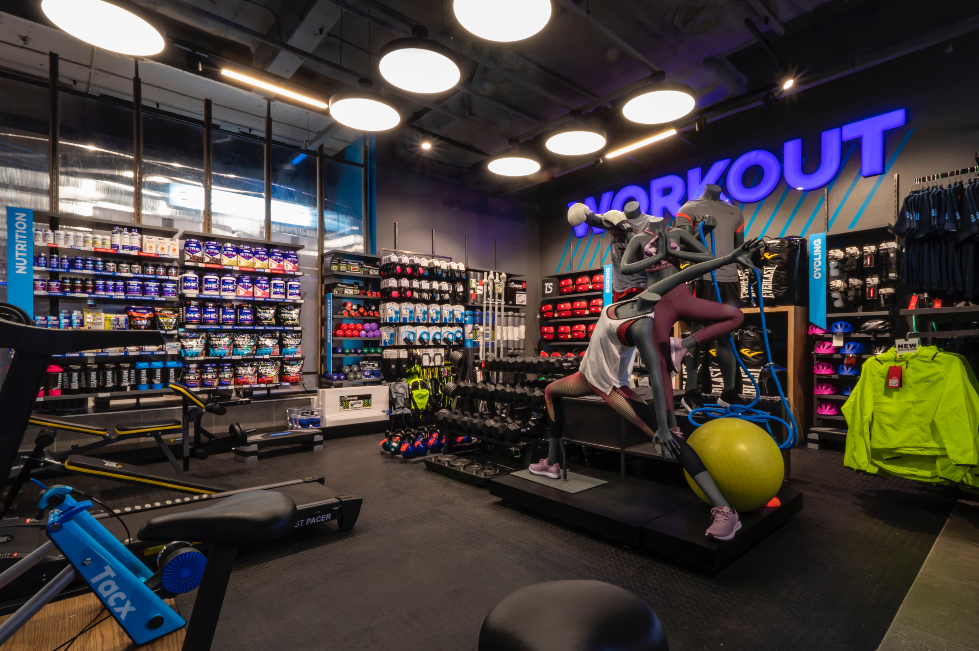 "By providing customers with everything from leading international brands to expert advice all under one roof, we believe this will not only be welcomed by consumers but also plays a part in creating a lasting relationship with the Totalsports brand. We believe in making sport accessible to every South African and are proud to be part of their sport and wellness journey" says Jon Stein, Head of Totalsports.
This new store design concept has been rolled out into the new Totalsports store in Canal Walk, which also opened its doors in December 2021.
Visit Totalsports.co.za for more information.
Totalsports is a subsidiary of TFG (The Foschini Group), which opened 125 new stores in 2021, bringing the company's total to 3 000 stores in Africa