What you see on runways are not always applicable to your everyday style, but that does not mean you can't look at them for inspiration and make what you see your own. In our May issue of Balanced Life, we share five winter looks to spruce up your wardrobe. This winter, instead of opting for the latest fashion trends, invest in evergreen statement items that are great transitional pieces for seasons to come. From bold prints and colours, to more softer hues and matching sets, here's our wardrobe update.
The Season For Pastel
If you're of the few who think that pastels are solely for warmer seasons, we're here to tell you otherwise! As soon as winter approaches, we're quick to jump for darker shades, but that is soon to change. There is something so safe and reassuring about the softer hues we all love so dearly. And with names like candy floss, sherbet and sorbet, this nostalgic kick that we're on is quite refreshing. Play around with your pastels by layering them, considering different shades of the same colour, or simply mix them up with white and grey.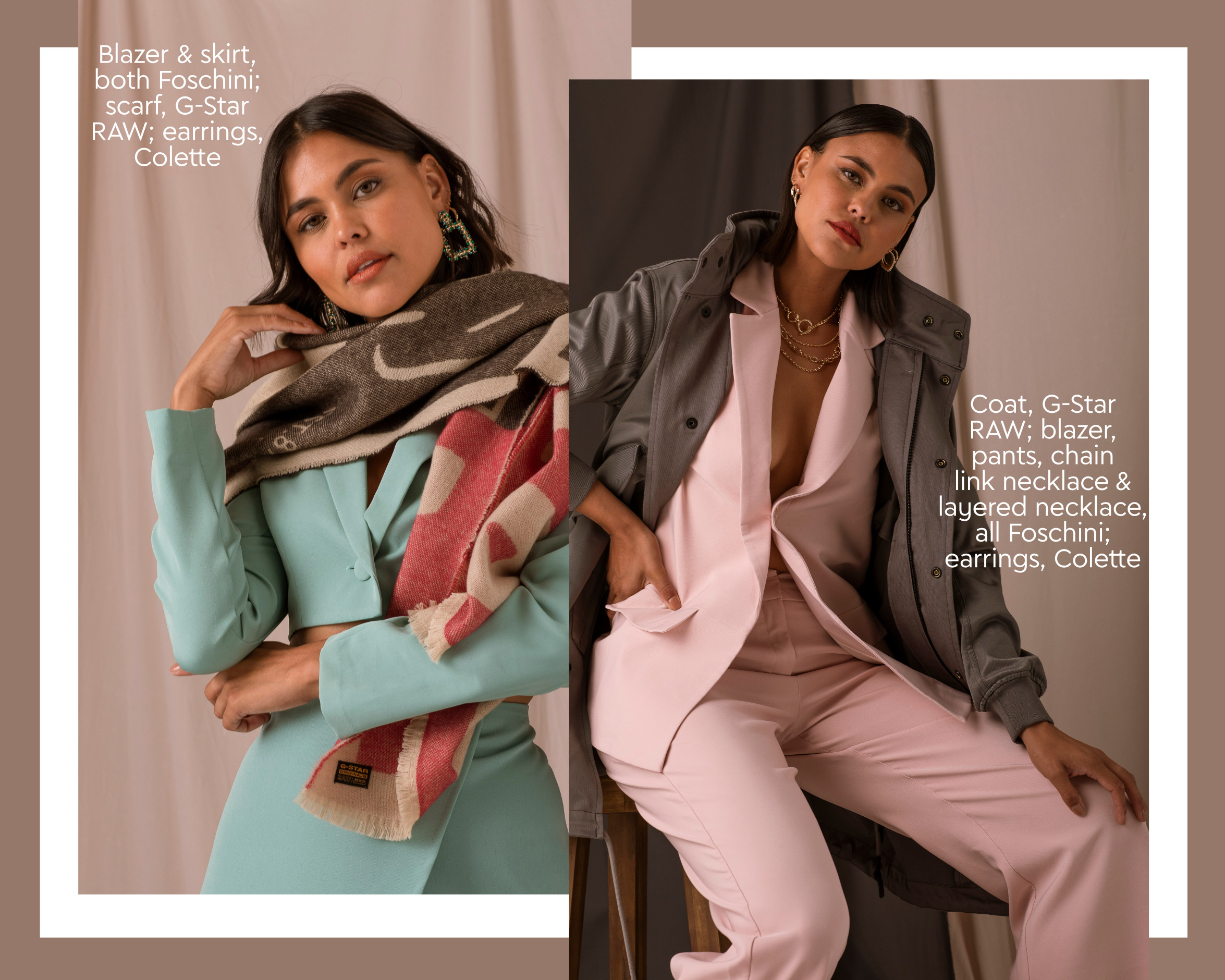 Prints For The Win
What we love most about an animal print is that it is not a trend that will feel dated. In fact, animal prints can live in your closet for seasons to come. When updating your wardrobe, think further than adding neutral shades and opt for a print that will stand the test of time. This trans-seasonal closet staple can be styled and worn throughout the year no matter the occasion. You could:
1. Belt the shirt at your waist over a long leather skirt or trousers for a cool texture contrast.
2. Mix prints together even if the prints differ slightly.
3. Go for the easiest trick in the book and consider a matching set.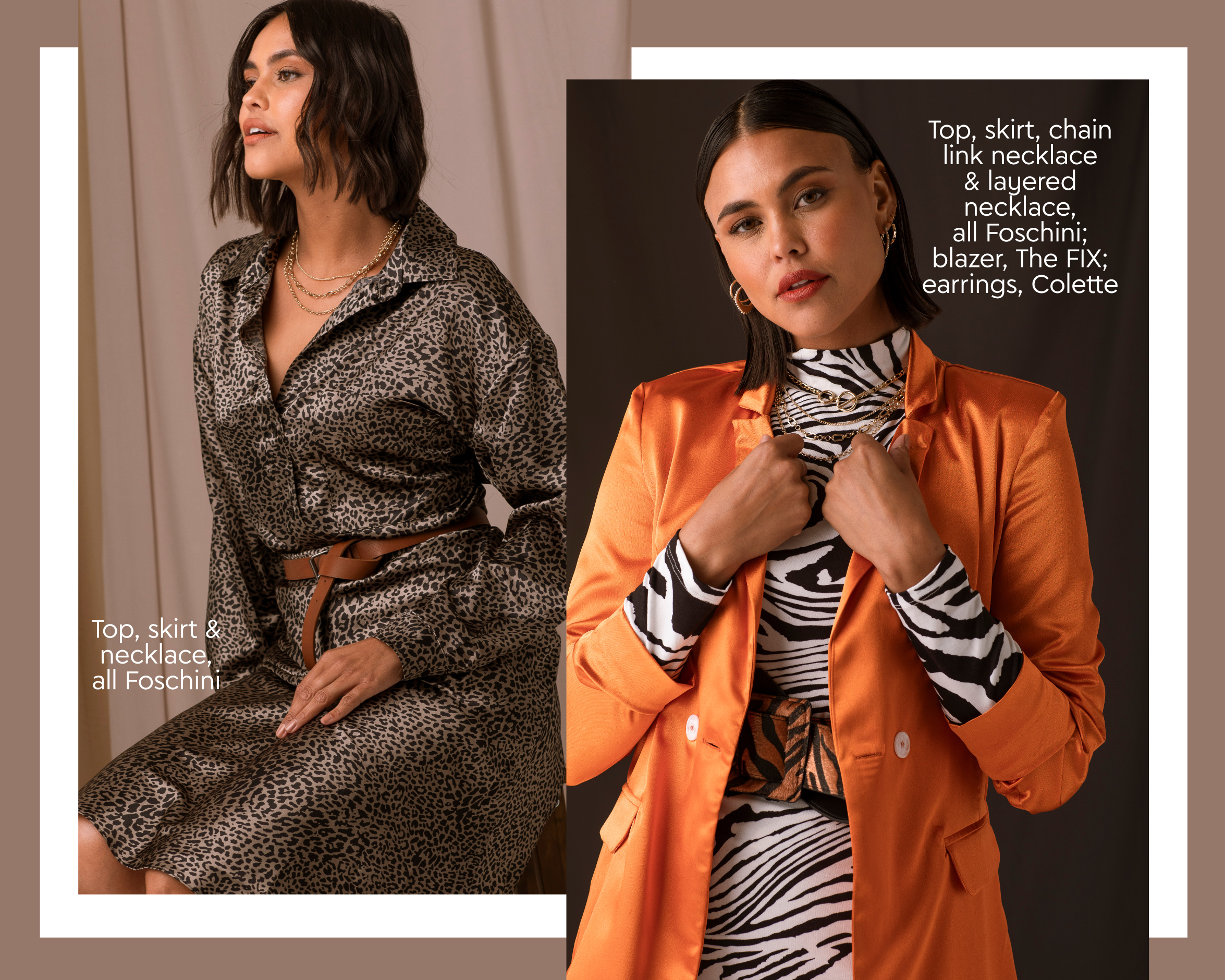 Utility Is A Thing
We, fortunately, live in a time where utility clothing no longer carries the weight of the work it was made for. Not reserved solely for constructions sites, these are great wardrobe foundation pieces as they are trendy, practical, and will stylishly carry you through the colder season. From runway models to celebs, designers and fashion influencers, this look is worn and loved by all.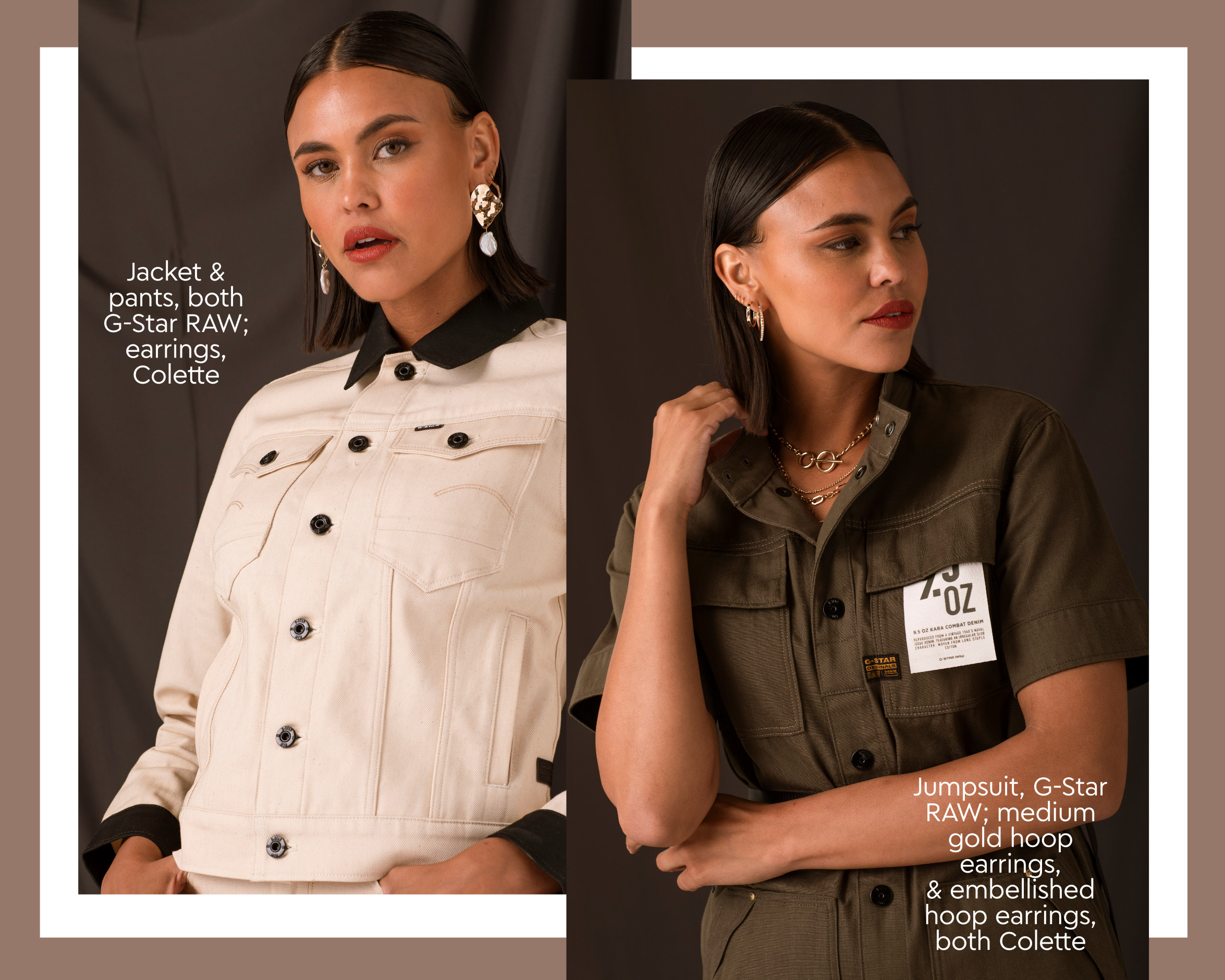 Stylist: Amy-lee Steenkamp; Stylist Assistant: Hunter Erlank; Photography: Gareth Van Nelson/hmimages.co.za; Photography Assistant: Kyra Welch Hair and Make-Up: Teri-Ann/freelance; Model: roos ater/the circLe Model Management