Healthy, hearty and delicious breakfast recipes to start your day off on the right foot. 
Banana-kiwi smoothie bowl
Serves 2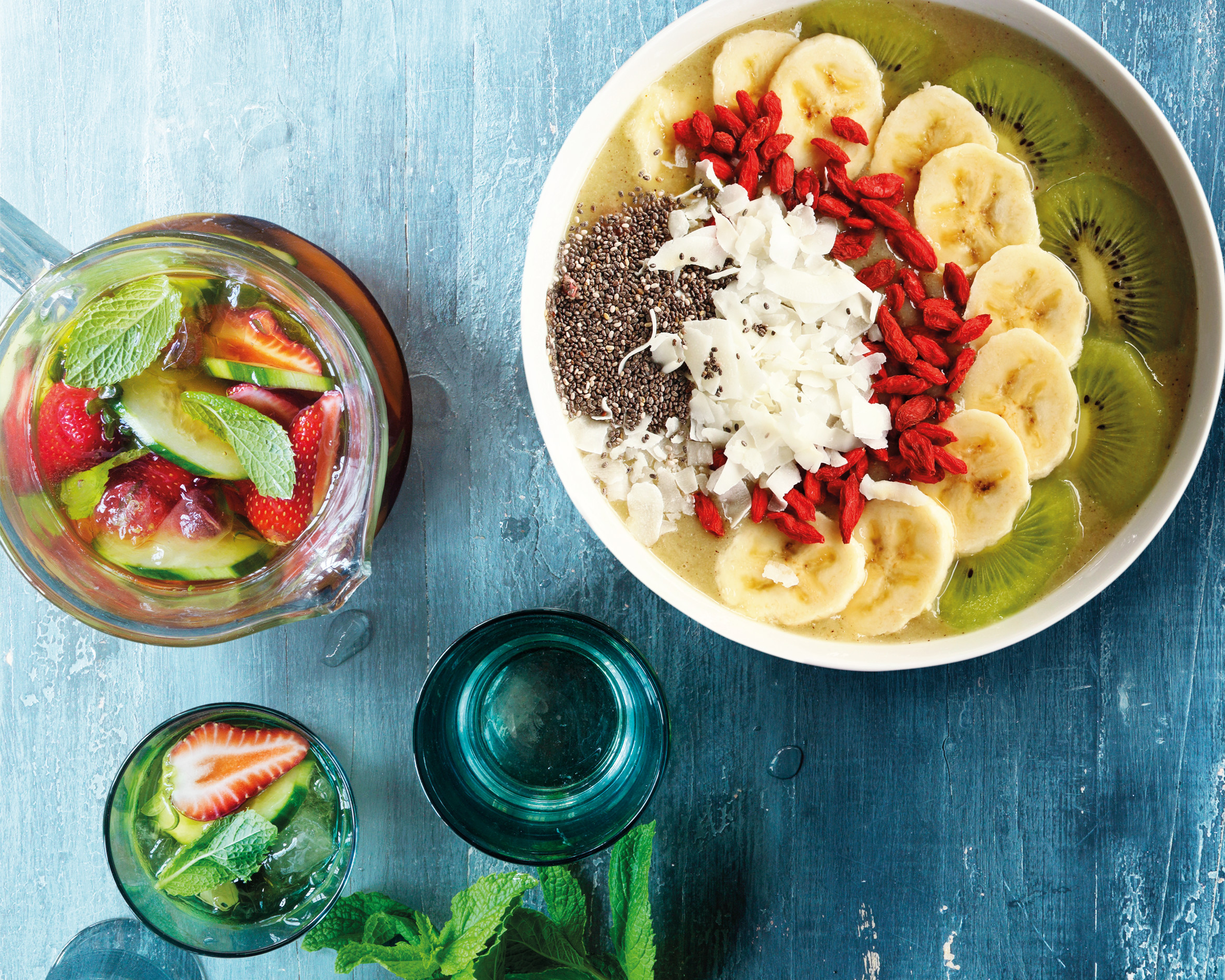 INGREDIENTS
For the smoothie
1/2 avocado
1 cup milk of choice
2/3 cup yoghurt
2 frozen bananas, broken in half
2 tbsp chia seeds
2 tbsp goji berries
2 tbsp nut butter of choice
4 scoops vanilla whey protein
3–4 dates
2 tbsp slivered almonds, optional
1–2 cup ice cubes
For the toppings
Chia seeds
Dates
Goji berries
Honey
Kiwi
Mango
Slivered almonds
METHOD
1. Throw all the ingredients in a blender and blend, then top with the toppings of your choice. Simple as that!
TIP: Add a generous amount of frozen blueberries to add a berry punch to your smoothie bowl. For extra added nutrients, add a heaped tablespoon of collagen powder or superfood powder.
Blueberry flapjacks
Serves 4–6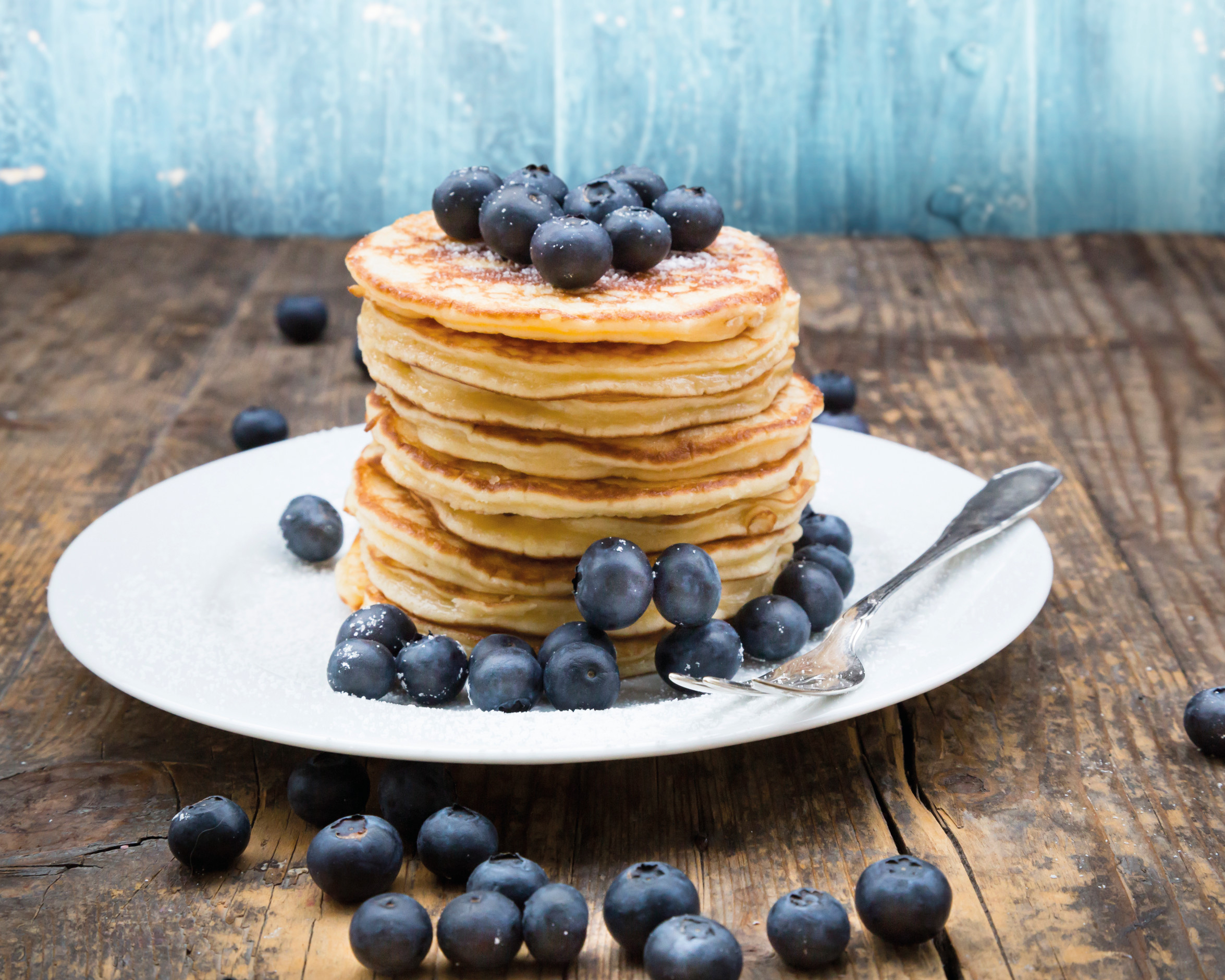 INGREDIENTS
1 cup rolled oats
1 tsp baking powder
1 tsp cinnamon
2 ripe bananas
4 egg whites
1/2 cup full-cream yoghurt
1/4 cup milk of choice
1 tsp vanilla essence
2 scoops vanilla whey protein
powder, optional
1 or 2 handfuls blueberries
METHOD
1. Put all ingredients, except blueberries, into a blender and blend until oats are broken down and everything is thoroughly mixed.
2. Heat a pan over medium heat and coat it with non-stick spray or oil. Ensure it is fully heated before you start cooking your flapjacks.
3. Add the blueberries to the batter and stir to incorporate.
4. Ladle ¼ cup scoops of batter on to the hot pan. Cook until edges begin to lightly brown or look dry and the middle begins to bubble, then flip.
5. Cook for another 1–2 minutes.
6. Continue this process till you have cooked all the batter. Be sure to coat the pan with baking spray or oil between each flapjack. Top with your favourite toppings or a handful of blueberries.
TIP: To keep your flapjacks warm while cooking the rest of your batter, simply set your oven to 50°C and place your flapjacks into the oven to keep warm.
Tahini and date rounds
Makes: 15 rounds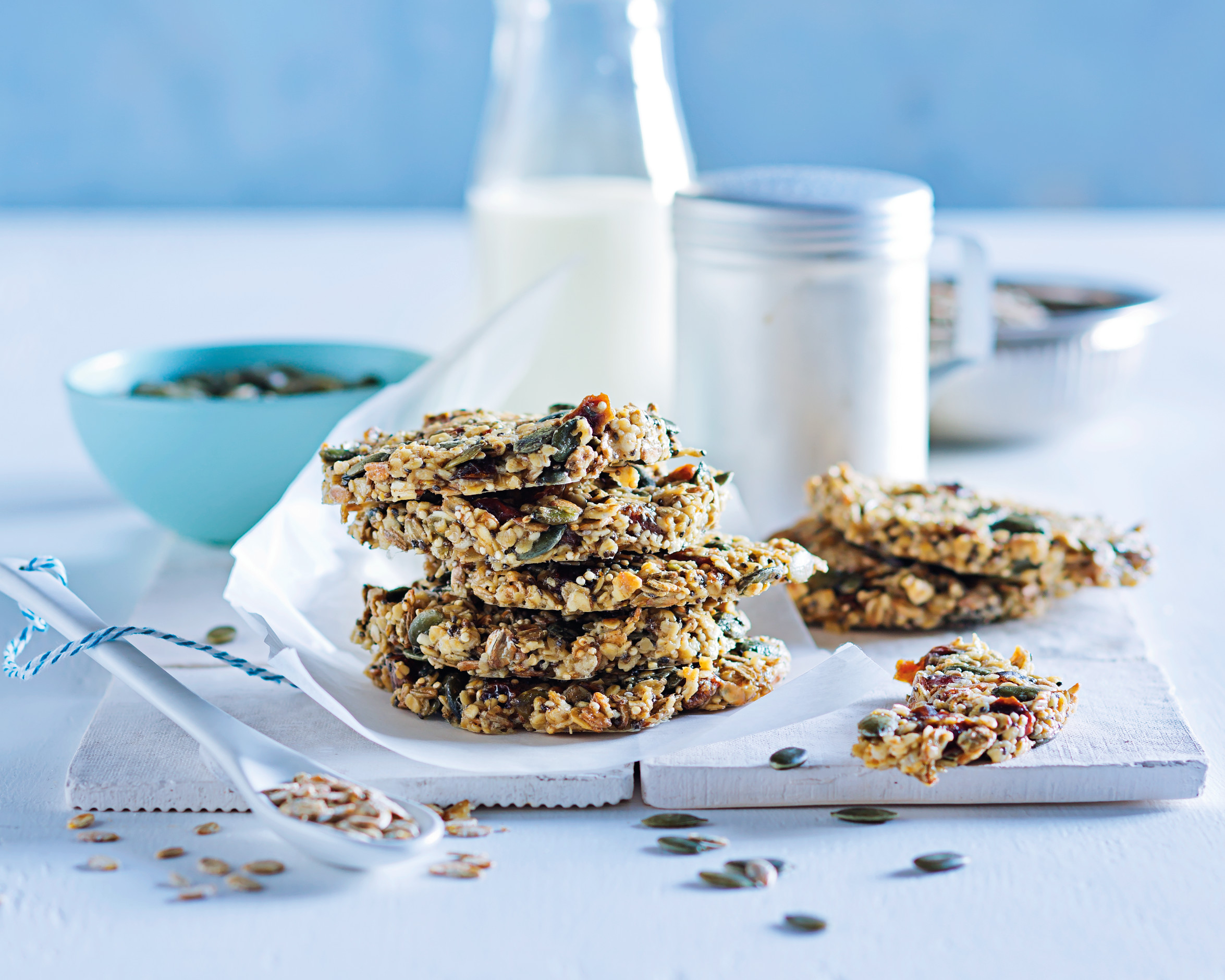 INGREDIENTS
1/3 cup tahini
1/3 cup syrup
1 tbsp olive oil
1 tsp almond extract
1 cup oats
1 cup rye flakes
1/4 cup chia seeds
1/4 cup quinoa
1/4 cup pumpkin seeds
1/4 cup dates, chopped
METHOD
1. Preheat the oven to 180°C. Line a baking tray with baking paper.
2. Place the tahini, syrup, olive oil and almond extract in a glass bowl and heat in the microwave for 1 minute, or until bubbling slightly.
3. In a separate bowl, combine the oats, rye flakes, chia seeds, quinoa, pumpkin seeds and dates.
4. Mix the dry and wet ingredients together, making sure they are well combined.
5. Place a circular cookie cutter on the tray. Press ¼ cup of mixture into the circle to compact it. Repeat the process.
6.. Bake in the oven for 15–20 minutes, or until golden and crispy.
TIP: You can substitute rye flakes with rolled oats.
Oat tarts with caramelised pears
Serves 4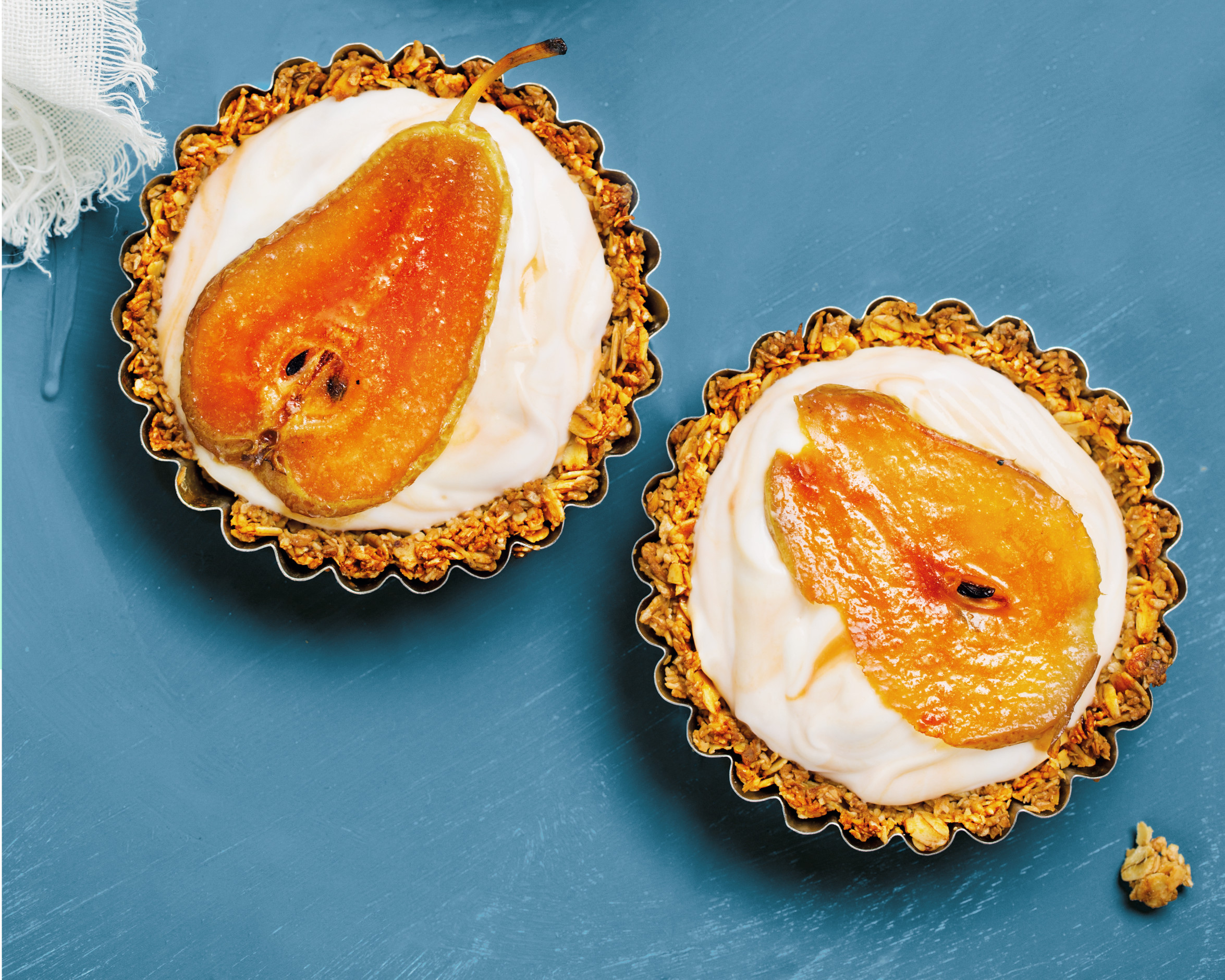 INGREDIENTS
1/2 cup honey
1/2 cup coconut oil
4 cups oats
1–2 pears, thinly sliced
2 cups yoghurt
METHOD
1. Heat the honey and coconut oil until melted. Set aside 3 tbsp. Mix the rest with the oats.
2. Finely blend ½ the oat mixture, then add the rest. Press into mini tart tins and bake at 180°C for 10 minutes, until crisp.
3. Cook the sliced pear in the reserved 3 tbsp honey-oil mix until caramelised.
4. Fill tarts with yoghurt and pears.
TIP: This recipe also works well with apples.