The coolest vegetarian and sustainable-sourcing restaurants and spots in a city near you.
Oh My Soul Café | Durban
Located in Durban North, Oh My Soul Café offers patrons sweet and savoury vegan and vegetarian dishes, from boerie rolls and burgers to waffles, pancakes and brownies. Visit this Durban treasure from Tuesday to Saturday, 9 am to 5 pm, and on Sundays from 9 am to 4 pm.
063 172 2531 | 68 Adelaide Tambo Drive, Durban North | Facebook: OhMySoulCafe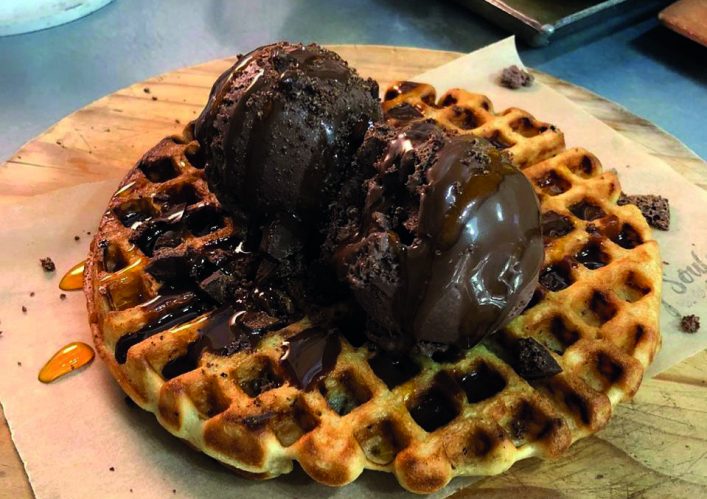 Fruits And Roots | Joburg
At Fruits and Roots, you'll find an organic food market and vegetarian restaurant. The food market offers natural products that will help you live a greener, healthier life. The vegetarian restaurant flows out into the sunny courtyard, serving a daily buffet of baked dishes, salads and soups. To get your dose of vitamins, visit the juice and smoothie bar.
011 463 2928 | Hobart Corner Shopping Centre, Corner Hobart & Grosvenor Roads, Bryanston | fruitsandroots.co.za
Lexi's Healthy Eatery | Joburg
Lexi's Healthy Eatery started with the mission to make plant-based, sustainable eating more accessible and convenient. Their focus on sustainability means that they use small, local suppliers over mass corporations where possible, use earth-friendly cleaning materials, and avoid plastic. The vegetarian menu offers dishes that include chickpea omelettes, chocolate-chip pancakes, waffles, smoothie bowls packed with fruit as well as other delectable treats.
083 300 1210 | Shop 2, 24 Central, 6 Gwen Lane, Sandown, Sandton |  lexiseatery.com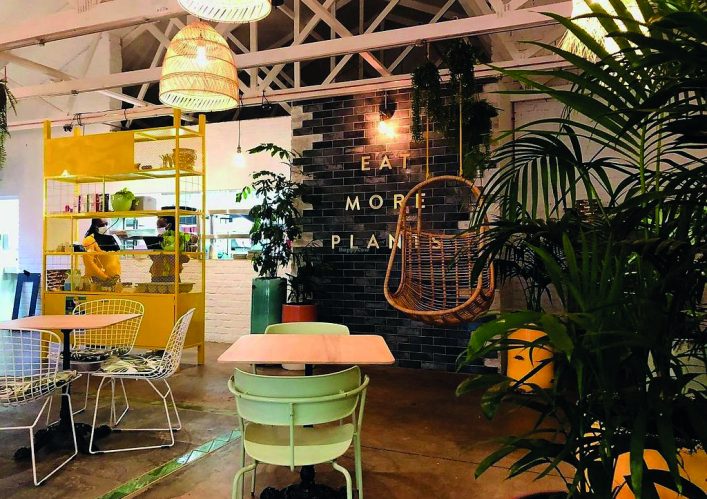 Vredenhof Organic Estate | Cape Town
Vredenhof is one of the few places in Cape Town where you can buy organic fruits and veggies that were harvested a few hours prior. Here, no toxic agricultural chemicals are used so you won't find artificial colours, flavours or preservatives utilised in their the kitchen. This farm is located between Somerset West and Stellenbosch, growing more than 100 different types of herbs, veggies and fruits. For your dose of freshly harvested produce and other delicious creations made straight from their kitchen, stop by from Tuesday to Friday, 9 am to 3 pm.
021 855 0363 |  Bredell Road, Firgrove, Somerset West | vredenhoforganicestate.co.za
The Werf restaurant, Boschendal Wine Farm | Cape Town
The picture-perfect wine estate of Boschendal in Franschhoek is home to the Werf Restaurant, an ideal place for a lazy summer lunch, wine tasting or Friday night cocktails. Here, the focus is on soil-to-fork sustainability, which means that the meals are made with the best available local, seasonal and ethically-sourced ingredients. The menu is made up of sharing plates, including local hake with gnocchi and mussels, charred beetroot, crispy garlic fried potatoes and other veggie delights. Book your spot online.
021 870 4273 | Boschendal Estate, Pniel Street, Groot, Franschhoek | boschendal.com