To some, he is Siya from Suidooster. Others may recognise him as Gimba from Noem My Skollie. We got to know the real Gantane Kusch – and what we found was passion, motivation and major talent.
Ask Gantane Kusch to describe himself, and 'artist, actor, writer, photographer, slam poet and soon-to-be director and producer' are the words he uses. But don't get it wrong – there is no gloating involved here. He is merely putting his dreams out into the universe. So far, he's done a wonderful job of achieving them.
Gantane was born in Windhoek, Namibia and raised by two single mothers whom he adores – his mother and grandmother. They moved numerous times when he was growing up, eventually dropping anchor in Saint Helena Bay in the Western Cape, where his family still resides. It was here that he had his first taste of the arts and film industry when he was chosen to star in a play during his matric year.
'After that I was cast in another play that was staged at Baxter Theatre,' he says. 'It was a musical actually… And I can't sing!' He went on to study theatre and performance at New African Academy and UCT.
More than meets the eye
Today, Gantane is a well-known artist who is adored by South Africans – the many times he is approached for a photo while running errands is testament to that. Although he admits that it can get overwhelming at times, he is grateful for the love and support that he has received from devoted fans. 'I remember when we went to Namibia, we didn't realise how big Suidooster is there. The reception was amazing! It makes you appreciate it even more,' he says.
Even as a young child, Gantane's sole dream was to one day become an actor. 'I remember watching the movie Friday with Chris Tucker and Ice Cube, and just seeing Chris Tucker's character being so funny – I wanted to give that to people. I wanted to have that effect on people.'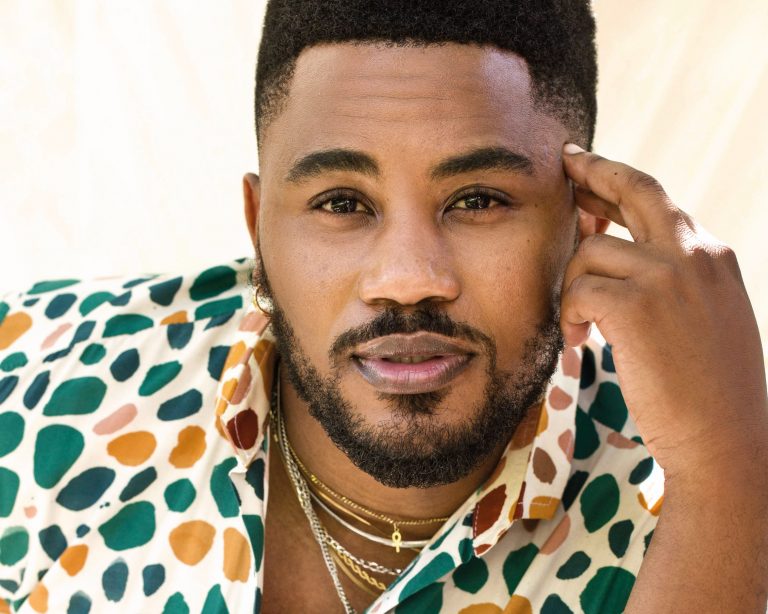 "I'm grateful for the

blessings …

WAKING

up knowing that I'm doing what I love for the ones that I love"
How are you different from your Suidooster character, Siya?
I'm a little bit more of a clown than Siya is! But we are similar in that our moral compasses are in check. That's something we won't necessarily compromise on.
Who do you look up to?
Internationally, I look up to Kevin Hart's drive and work ethic. Locally, I look up to most of my peers, and those who have paved the way. Outside of the industry, it would be my gran and my mom. I've never seen two women who have cared so much and who have made it possible for a young kid like me to sit where I am sitting right now.
Your best memories in the industry?
Those moments when you can see someone is about to laugh and we have these 'eye conversations' like, 'Don't you dare, don't you dare! Because if you laugh you're going to make me laugh!' It's about not taking things too seriously. But then there have also been beautiful moments in the industry. For example, we did a theatre show called Die Glas Ennie Draad, and just seeing or hearing people's confessions afterwards and knowing that you've made an impact in someone's life… Those are the moments that really touch the heart.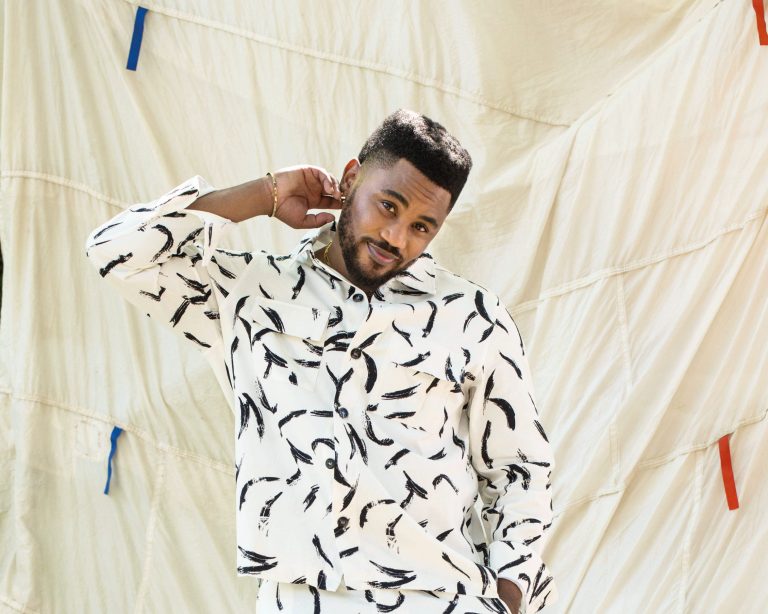 Your first TV crush?
Illse Roos, when she played Isabelle in 7 De Laan. I just think she's such a beautiful human. The first time I saw her in person, I nearly fainted! My current crush is Teyana Taylor. A goddess!
How do you deal with tests in your career?
By standing my ground and living my truth. That has kept me sane. I know that if I'm booted, not favoured or not chosen, at least I stood my ground and spoke my truth. That's all I have.
Any bad habits to get rid of in 2022?
My communication skills! I am trash with my phone, so I want to prioritise being better at replying. Other people care and put in effort, so I should too.
Any holiday plans?
I just want to spend time with familia, hit the gym again and release this EP of mine.
Photography: K-Leigh Siebritz/HMimages.co.za