Actor, presenter, model and avid cyclist Lunga Shabalala is 'embracing the sweat' as he pushes for personal growth and all-round success.
Known for his captivating onscreen energy, Lunga Shabalala has come a long way from hosting popular TV shows such as Selimathunzi and The Man Cave. Today, he is a model, social media star and celebrated actor, having starred in local drama Task Force and the international Emmy-nominated drama The River.
Growth Spike
Growing up in the town of Pietermaritzburg, KwaZulu-Natal, Lunga was the protective older brother to two sisters, and his parents were both teachers. So, naturally, hard work and dedication were instilled in him from a young age. 'I was fortunate to have grown up in a household that encouraged hard work in the classroom as well as on the sports field,' he says. 'Coincidently, many of my fondest childhood memories are of me playing a sport of some sort.'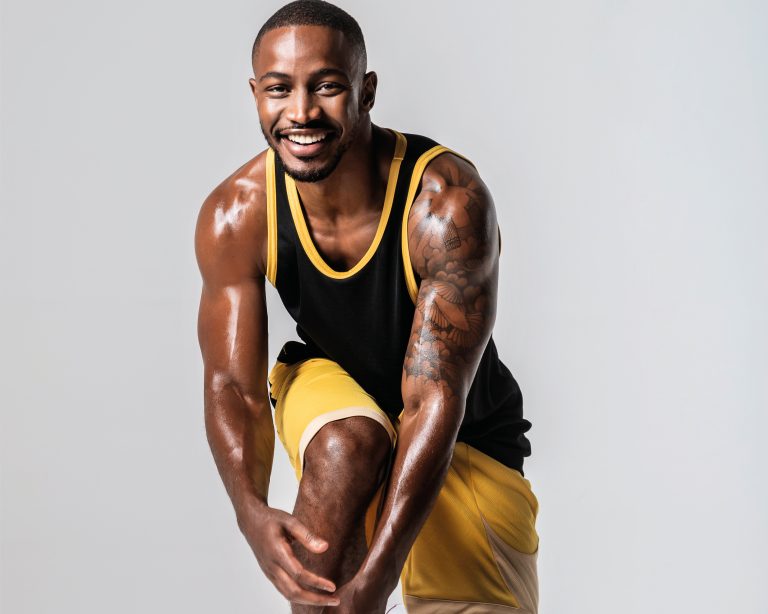 Lunga also recalls how his coaches played a huge role in mentoring him during his school years. 'The whole process of learning a new sport, and the journey of trying to be so good that I could beat my opponent, has always been my driving force,' he admits. 'Winning is a nice feeling when you know how hard you worked to get there. This notion is embedded in my own personal wins today, whether it be in the gym or out there beating my personal best times.'
During his varsity years, Lunga's connection to sportsmanship and fitness further solidified when he worked as a coach. 'Everyone has a story to tell. There were many young kids fighting battles, and they found a break from their struggles in a team sport, which gave them a clear goal to focus on,' he says.
With this in mind, the actor hones his own focus and discipline through sticking to a fitness regime, cycling, boxing or playing soccer.
Striking A Balance
Being so active all the time, one wonders how Lunga manages it all. When he's not at the gym, creating content for social media or spending time with longtime girlfriend and actress Thando Thabethe, he's on set getting ready to deliver a world-class performance. 'I've always wanted to act and be a movie star. My grade 8 drama teacher was probably the one that showed me the path to being a performer, and she gave me the platform to be centre stage,' he recalls. 'Once you've been on stage and told a story, and entertained an audience, you constantly want to do more of it.'
Now a household name in South Africa, Lunga continues to prove he is more than just a 'heart-throb', and is committed to making his father proud through his performances. 'The ability to turn words on paper into a story for people to watch and be moved by, excites me,' he admits.
'You can find such a powerful connection with some stories and scripts that it becomes your truth… Those are the moments when you have the ability to make an audience feel.'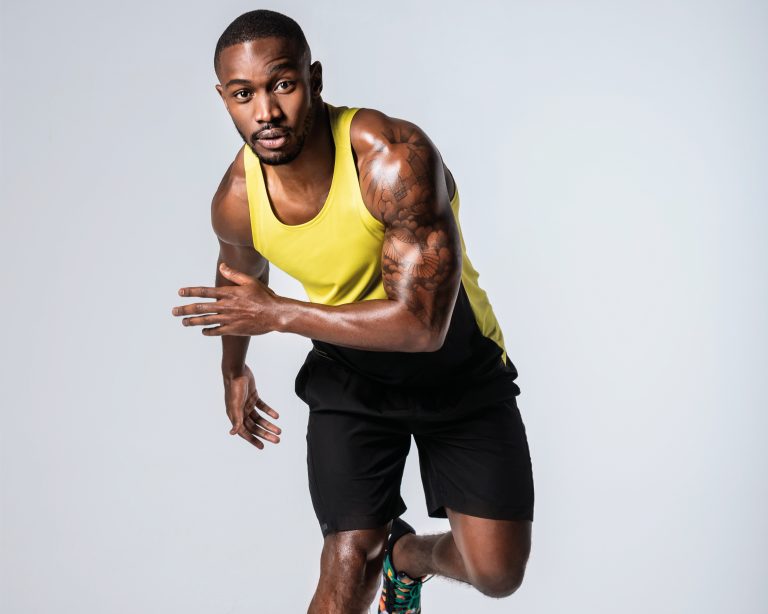 Staying on point and balanced, as an actor, means having and sticking to a finely-tuned schedule, according to Lunga. 'My anxiety shoots through the roof when there is no order. And yes, there are times when you may tweak and compromise on certain things, but there must be absolute non-negotiables when it comes to your self-discipline,' he insists. Being disciplined in all areas of his life is essential as 'acting requires a lot of physical and mental stamina'.
Levelling Up
This year, Lunga looks forward to trying new things and growing into a better version of himself. 'I'm really enjoying cycling these days. So bettering my times and entering more races is part of the plan.'
As for his career, he hopes to take his talent abroad in the upcoming years, and get the opportunity to star in international features. Lunga also remains committed to leaving a lasting legacy behind someday. 'Kindness is how we all win. I am where I am because of the kindness of others,' he exclaims. 'The growth in your blessings should grow your blessing of others.'
In wrapping up our chat, Lunga offers some words of inspiration to young hopefuls looking to make it big: 'Just start! Make peace with the fact that there will be wins and losses along the way, but do not forget the reason you started in the first place.'
FAST FACTS
Full name
Lunga Shabalala

DOB
22 May 1989

Weight
78 kg
Height
1.78 m

Hometown
Pietermaritzburg
Mantra
Ask. Believe. Work
Text: Charndré Emma Kippie
Photography  Peet Mocke/Hmimages.co.za; Photography Assistant: Chanelle Naudt
Styling Mia Smith; Styling Assistant: Tyler Johannessen; Grooming Leigh Martin/Freelance