Spending the day with the team of our recent Club Cares recipient was an eye-opening experience. Here's what the Mustadafin Foundation is all about.
when you visit the Mustadafin Foundation's website, you're greeted with a question – a motto they strive to live by on a daily basis: 'If every man helps his neighbour, then who will need help?'
While many might turn a blind eye to those we cross paths with, the members behind this Club Cares recipient make it their mission to uplift those who need it most. How they care for the community – young and old – gives us hope for humanity.
It was such an insightful experience to be able to see the work that the team at the foundation do for communities in need. We were eager to learn about the NPO and to witness what they do first hand.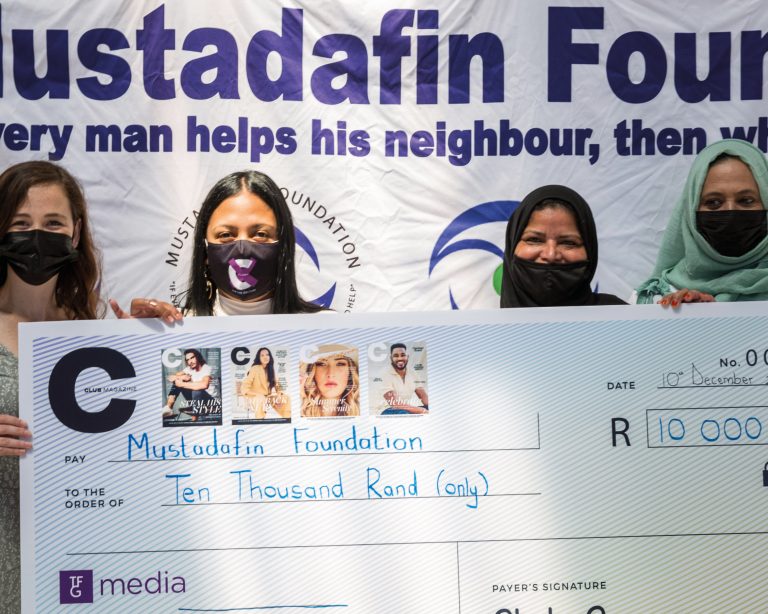 Actions speak louder…
Political unrest during the 1980s had a severe impact on volatile communities in Cape Town. A group of friends took matters into their own hands to make a positive change in people's lives who have been affected by the violence and turmoil at the time. They were able to provide food, accommodation, clothing, counselling and medical assistance when these services were not readily available to those who formed part of these communities. And so, Mustadafin Foundation was established.
Since its inception 36 years ago, the non-profit organisation has grown tremendously and now provides even more services and reaches more people.
Carers of the Cape Flats
Today, the NPO empowers people from townships by providing services such as feeding schemes, education opportunities, skills and youth development  programmes, winter relief, and healthcare programmes.
Some of the key concerns that townships face include gangsterism, teenage pregnancies, and the effects of poverty gripping these communities. Mustadafin Foundation hopes to combat these effects with programmes such as Boyhood – a programme that guides boys as they grow toward manhood in order to eliminate the negative image young boys have of men.
The NPO's Early Childhood Development programmes focus on the development of young children. The little ones also receive three meals per day – a sense of normalcy to children who otherwise live in tumultuous and poverty-stricken conditions.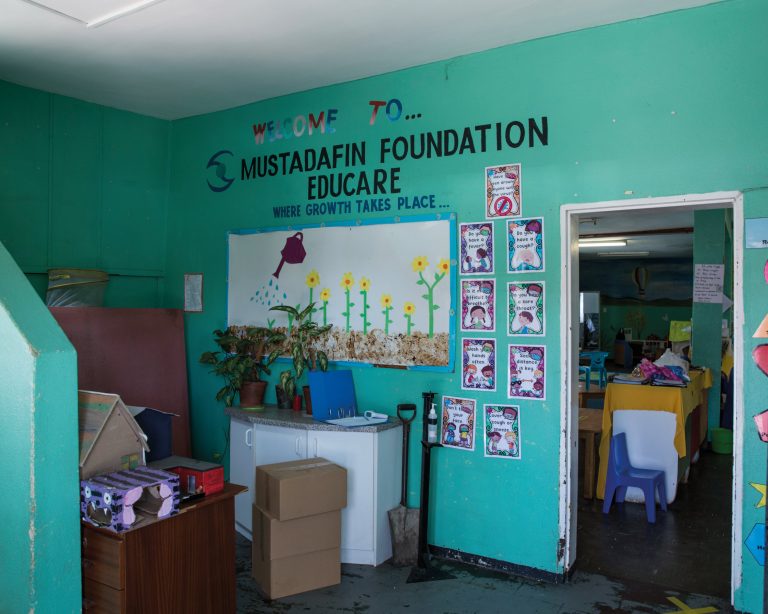 Together with Mustadafin Foundation's director, Ghairunisa Johnstone-Cassiem, the Club team were able to catch a glimpse of the work that they do. Driving through the townships and visiting some of the learning centres were nothing short of eye-opening. Ghairunisa and her team are filled with passion to help the people of these communities, and want them to rise above their circumstances. We left feeling inspired and with new perspective.
A lot of the work that they do at the NPO is made possible by the support of the community, which is why Ghairunisa and her team were extremely grateful to be a recipient of a R10 000 Club Cares donation. The donation will be used to purchase learning materials for their Early Childhood Development centres.
Get involved: The Mustadafin Foundation appreciates every bit of help. If you want to be a helping hand, visit their website to find out how you can donate or volunteer. mustadafin.org.za
Do you know of a deserving NPO? See page 70 to find out how you can nominate a registered non-profit organisation to receive a donation of R10 000. If your NPO is chosen in the random selection draw, you'll get R1 500 as a thank you.
Text: Bianca Mulller; Photography: Courtesy Images