After a transformative year behind her, Celeste Khumalo is ready to tackle 2022 with open arms and an open heart.
'This year I want to live for myself,' says model, actress and entrepreneur Celeste Khumalo. While she says she isn't really one for New Year's resolutions, this is a goal she's started realising throughout the previous year, and one she now holds close to her heart for her journey ahead.
'Last year, I really learned what it is that I don't want,' says Celeste. 'I discovered that while I love having people around me, there were just so many people taking advantage of me. I learned the hard way that I don't need that in my life, and so I decided to step away.'
The 29-year-old star – known to her adoring fans for roles in the hit TV soapie Generations: The Legacy and The Girl from St. Agnes, and for her recent role in the film Hotele Lerallaneng – says that it wasn't the pandemic that brought about these lessons, but the process of growing older. 'I think sometimes these profound life lessons can only come with age. I'm at a point now where I'm quickly leaving my 20s behind, and these past 10 years have taught me so much, and I want to use what I have learned to become the woman I want to be one day.'
It's been 10 years since Celeste's career in the entertainment and modelling industry skyrocketed. In 2011, she walked away with the Miss SA Teen crown, which was quickly followed by graduating from college, starting her own business and exploring other entrepreneurial ventures, and since then, there's been little slowing down. Celeste says that this drive has always come naturally to her, but that at times, there has been tremendous pressure on her from the industry.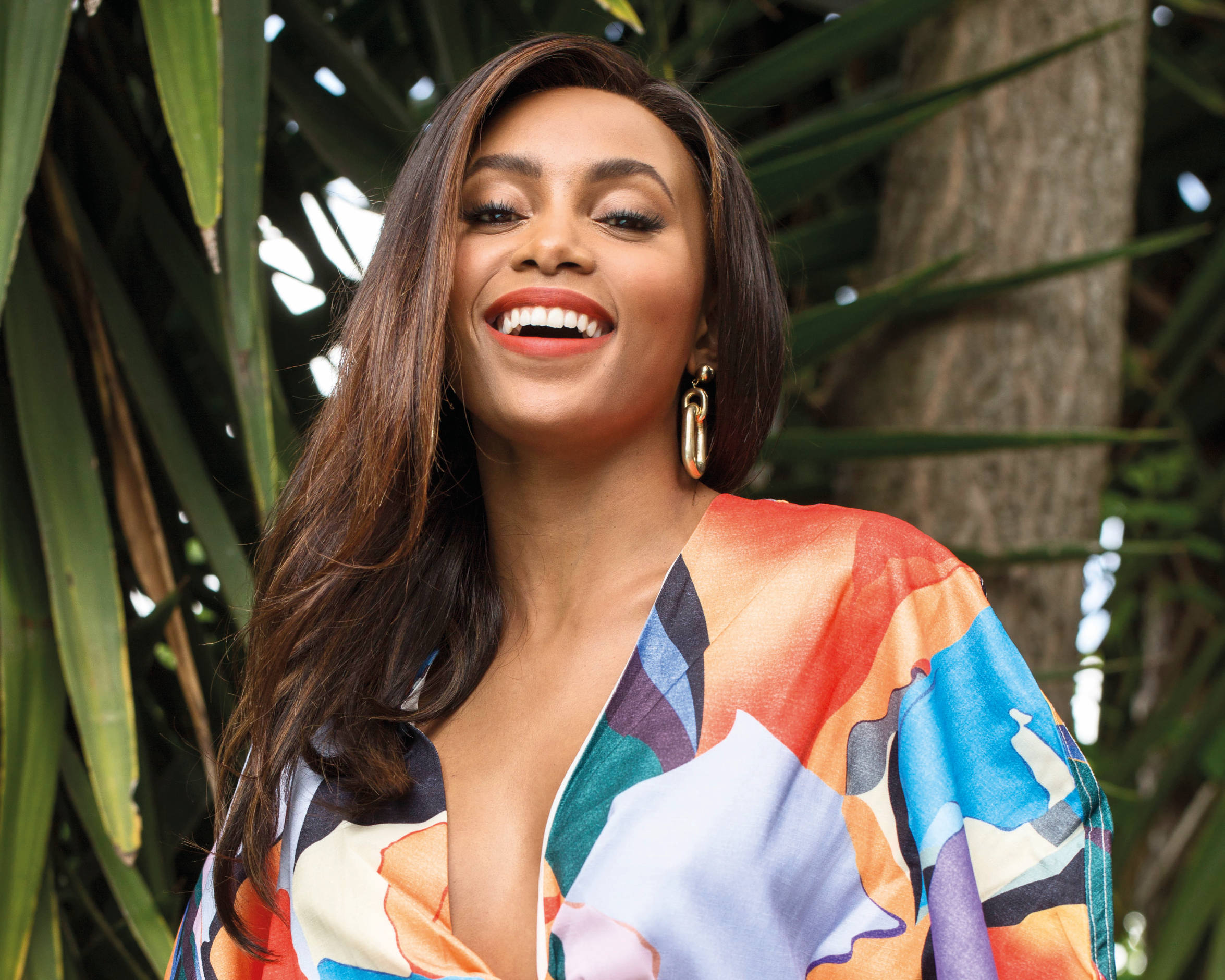 'There's pressure on everyone at the moment. You only have to look at social media to know that it's true. There's the expectation that you constantly have to show how well you're doing, that you're excelling at this and that, and that you're achieving new and amazing things. That expectation can sometimes be overwhelming. I've tried to put that behind me. I don't want to do things in order to show "them", I'm tired of working for the likes, chasing the validation. I'm tired of meeting people where they are, instead of them meeting me where I'm at.' Celeste quickly adds that this isn't an easy process by any means.
'I want to

fully embrace the

small moments,

and

let myself

feel gratitude For all things'
She reflects on the last year, and admits that putting herself first has come hand- in-hand with a great deal of sacrifice too. 'It inevitably means that you have to be ready to spend a lot of time alone, while doing a lot of self-reflecting. But through that, you discover beautiful things about yourself too. For me, during this process, I rediscovered my own self-dependence. Knowing in those moments, whether you have people around you or not, your strength and truth still resides in you, not in others.'
Another lesson Celeste has learned that she wants to take with her into the new year, is the power of stillness. 'I want to fully embrace the small moments, and let myself feel gratitude for all things. But mostly, for who I am, the person without the labels, titles and achievements. The industry I work in can often be all about the "show". You need to show and do something in order to be seen and heard. While that makes sense for the nature of the industry, for me, it's important to also really embrace stepping back and focusing on other, equally important things.' For Celeste, this is to avoid the feeling of always chasing for the 'next big thing'. 'If you're always chasing,' she says, 'you'll never find peace. And you'll never, ever find happiness.'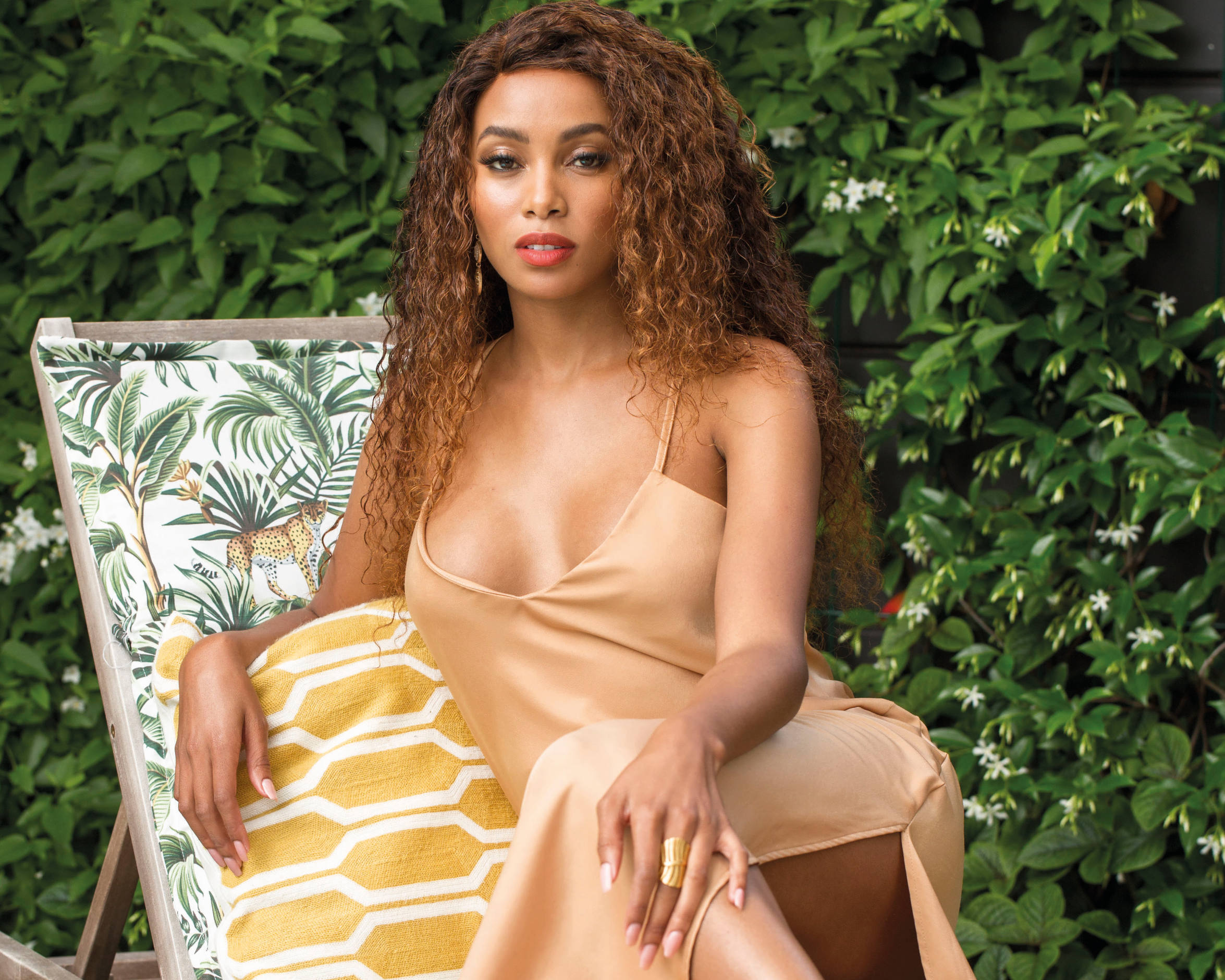 Celeste In A Flash
Dream destination?
I would love to go LA, New York or London – without a doubt.
One of your favourite places in South Africa?
I would actually love to live in Cape Town one day. I love the fact there is a city, ocean, mountain – just about everything – in such a small area. It's the best of all worlds.
Do you listen to any podcasts?
Yes! I really love podcasts on mindfulness. I am currently following Oprah's Super Soul, Ted Talks, and In Hindzsight.
Best gift you've ever given yourself?
Definitely travel. It's the gift that keeps on giving.
Have you always been close with your family?
My mother, sister and I have always been ride or die. I honestly feel I have one of the best family units.
You have so much on your plate! Are you a big planner?
I believe once you fully realise how much time you have, everything changes. Also, I think as a single woman with no children, I do have a bit more time than others.
Single? What would you look for in a partner?
Someone who understands where I am in my life, especially regarding work.