Her Instagram page acts as a lovely photo album of adorable moments with her children in the kitchen, and delicious food creations that she shares with the world. Influencer Jacqueline van Zyl  AKA Beans, shares where her love for health and wellness originated, and why she hopes to carry it over to her family.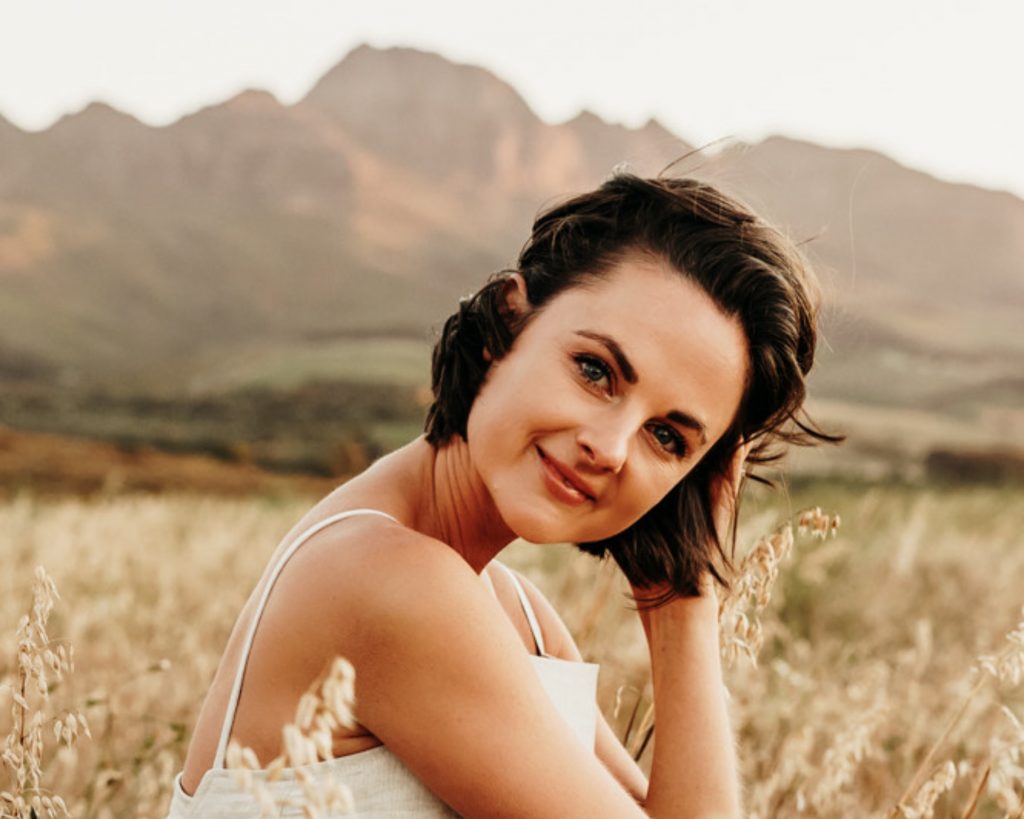 She's a breath of fresh air, on and off her social media pages. The energetic and enthusiastic woman I'm referring to is Jacqueline van Zyl, or Beans or Cocobean – nicknames she's known for by her followers, and ones that she's carried with her for many years. The wife and mom of two from Somerset West is passionate about learning more about health, wellness and the body, and she enjoys sharing it with her followers. Developing healthy recipes and getting her little ones involved in the kitchen is something she holds close to her heart. 'I actually studied to be a foundation phase teacher at Stellenbosch University. During this stage of my life as a mom to young kids, I find that being in the kitchen and sharing on social media has become a creative outlet for me,' Beans says.
We love to see your bond with your children on your social media pages. Can you tell us a bit about your family and your relationship with them? 
I love spending quality time with my kids (some days are harder than others). The first few years are fundamental. That's also why I love involving them in the kitchen and everyday life as the chores and cooking needs to be done, and it's also special time spent with the family. Raising children isn't a distraction from the real work, it is the most important work.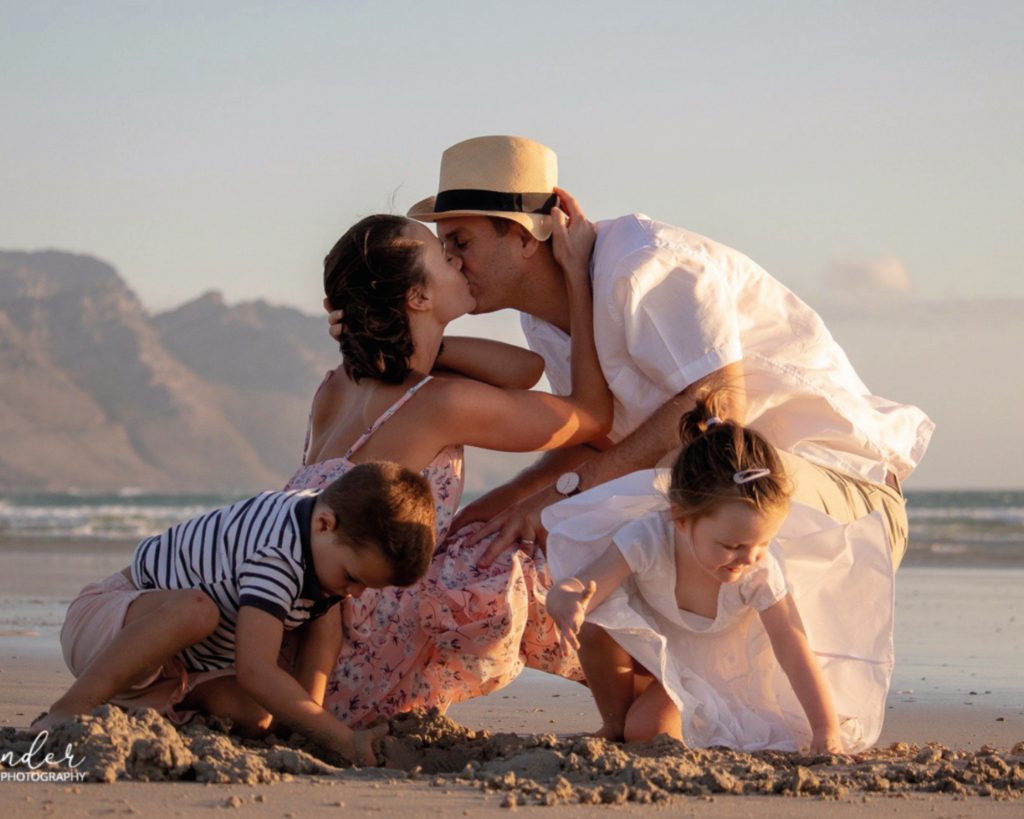 Tell us about your journey as an influencer.
My cousin and I tried out blogging many years ago and we had such fun. Then, after having kids and being at home with them, I felt like I needed to do something for my brain and sanity (laughs). A very good friend helped me start a YouTube channel and he filmed me cooking with my kids and I fell in love with creating recipes, sharing them, photographing them, building relationships with inspiring brands, connecting with my followers and feeling love from them. My followers grew substantially during the first lockdown when I shared a recipe for peanut butter freezer fudge. It's the easiest recipe, very healthy and tastes amazing! It felt like it went viral and everyone was making it. 
Do you think you've managed to instil a love for wholesome foods in your kids?
They do love most foods and understand which foods are healthy and wholesome and why we eat them. So, I think I have managed to instil that love into them. They know that if they eat too much sugar, they feel sick and they always say they feel 'yucky and their tummy is sore'. Then we chat about what the sugar does to our bodies and how the healthy food makes us  stronger and our cells can fight the bad germs that want to come into our bodies. I love chatting to them on their level about what really happens in our body.  It's been a natural process from starting solids. I gave them vegetables first (so that they don't taste the yummier, sweet fruit and have a preference to that) and a lot of food like broccoli, spinach, kale, lentils, quinoa and even sardines so that their taste buds are used to all the flavours from the beginning. We did baby-led weaning, which I am a huge fan of! They have always eaten what we've eaten. I didn't want to have to make different meals for each person in the family.  Now they still love their healthy food, but they also love pizza, burgers, chips and chocolate. It's all about the balance.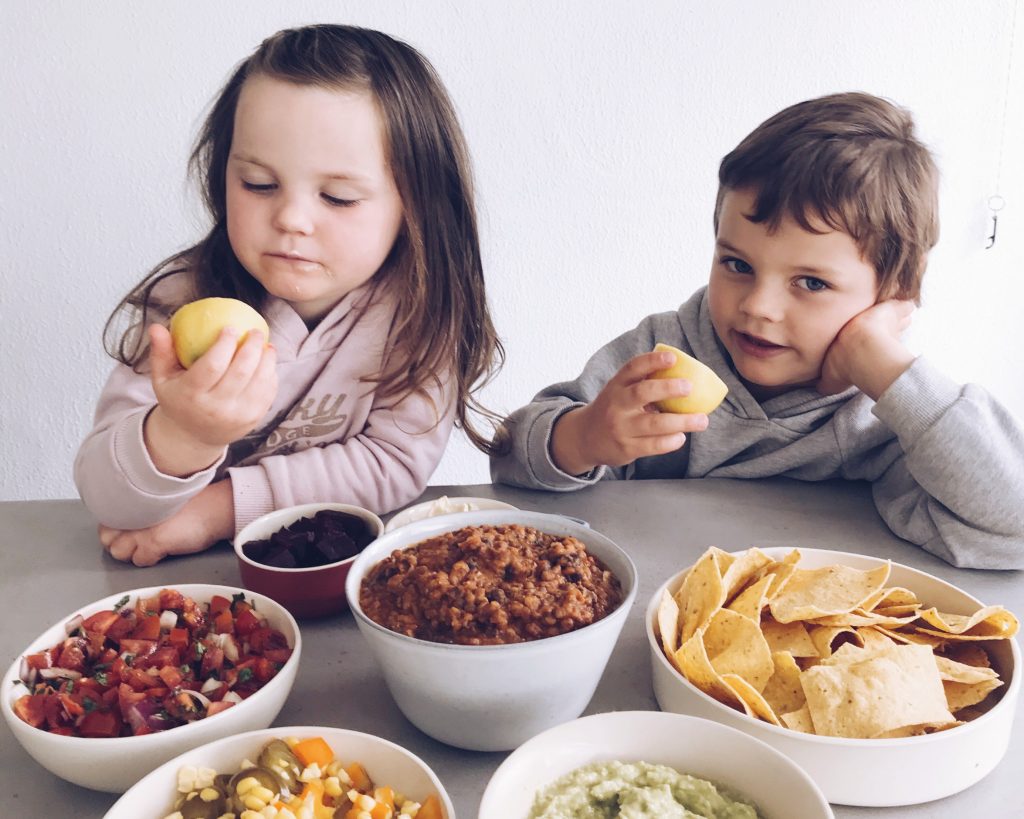 Why is eating wholesome foods and carrying it over to your family so important?
My mom and brother both passed away from cancer and then my nephew got leukaemia when he was four years old. I saw the role that nutrition played in his healing and recovery. This sparked a love for nutrition and wholesome living in me. I want my family to be happy and healthy, and to have the best version of a mother and wife possible. I always want to be able to run, play, climb trees, be fit and healthy with them, and I would love for them to do the same with their families one day. We definitely feel happiest when we're eating well, are physically active, sleeping well, drinking enough water and getting lots of fresh air. Wholesome and happy living! 
Was a healthy lifestyle something you grew up with?
I was the fussiest eater when I was little (there is hope for fussy eaters!). I basically only ate white rice and drank chocolate Nesquik for many years. We were brought up relatively healthy. My stepmom cooks amazing meals for us and had a baking business. My sister also studied nutrition and had four kids, and I saw how well they ate, and it all played a role in my love for food and lifestyle.
We absolutely love your recipes! Do you consider it a hobby of yours?
Thank you so much! Yes, it's definitely a hobby and one of my creative outlets. I love creating recipes and playing around in the kitchen, especially when it turns out into something delicious that everyone loves. I've always loved cooking, especially baking. I used to have a baking business myself. It's something I truly love to do and to make it healthy is just an extra bonus – the cherry on top. 
When you make food, what are some of the key aspects you look for in a dish?
As a busy mom, I usually try to create quick and easy recipes that are full of nourishing ingredients and that tastes delicious too. I want my family to be able to get as many vitamins and minerals as possible from the food we eat.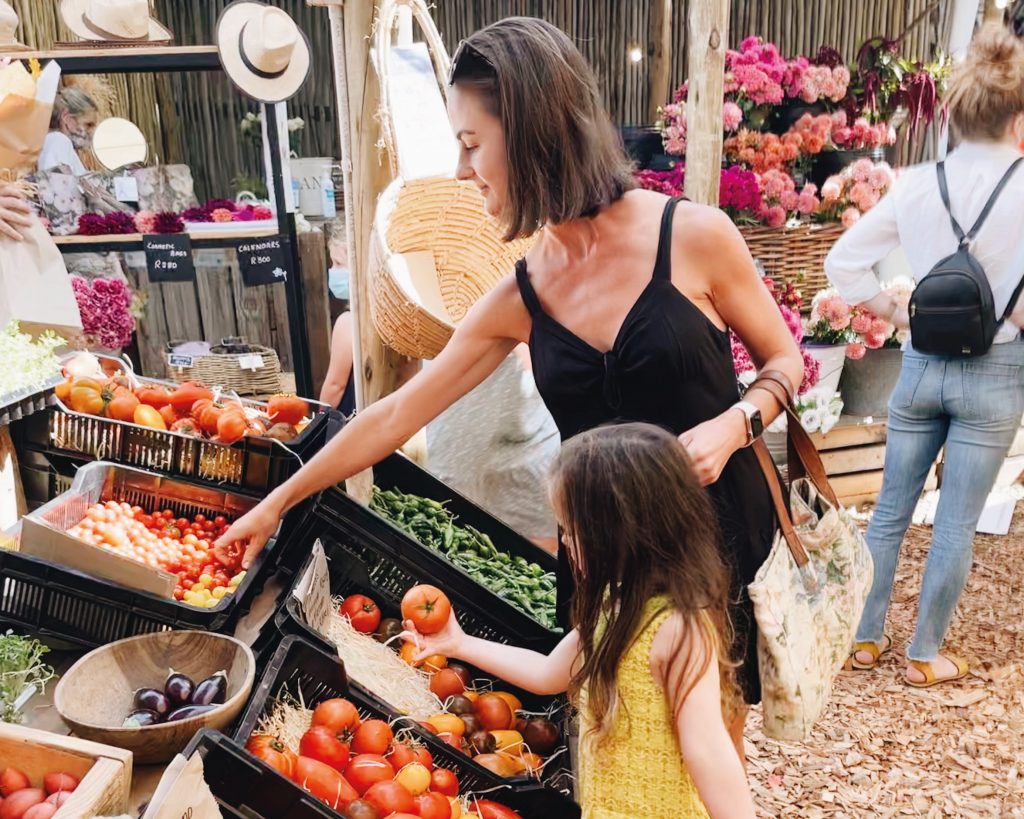 Do you have tips for readers who would like their family (including children) to live a wholesome and balanced lifestyle?
Eat meals together as a family. If your kids  see everyone eating it, they usually will end  up eating it too (however, some kids take longer than others).

Chat about the food and ingredients, and how it helps our body to be strong and healthy. Kids understand more than we often give them credit for.

Involve your kids and family in the cooking and baking. They can chop, stir, pour, roll and always taste! My kids love eating what they make and trying new ingredients in this way. 

Make it colourful – eat the rainbow. We eat with our eyes too!

Exercise together, go for walks, get fresh air and have fun together while doing it.
What does the future look like for Beans?
A dream of mine is to write a recipe book. I'd really love to do this one day! And I'd love to do more collaborations with brands that I love and believe in.
Words by Bianca Muller
Photography: Courtesy Images