If winter's not your happy place, then surely Mauritius will be. There's much more to the island paradise than splashing about in the warm water or lazing underneath a thatch umbrella clutching a rum cocktail
The beaches are naturally exquisite – powder-white stretches lapped by warm waters and almost entirely protected by coral reef. Much of the sea here is as gentle as a lake – plus, it's free of dangerous sharks and the temperature means you can swim year-round. Ocean adventures abound – from kiteboarding off Le Morne to idyllic cruises that hop between tiny islands off the Mauritian mainland. From Tamarin Bay or Black River, you can join dawn boat trips to snorkel with pods of spinner and bottlenose dolphins that play in the harbour almost every morning. Tamarin Bay is also favoured by surfers, and just south is Grande Rivière Noire, a fishing village where anglers go to catch tuna, bonito, and barracuda. Slightly north, the popular lagoon town of Flic-en-Flac attracts snorkellers and divers wanting to see underwater caves and shipwrecks in water protected by a large coral barrier.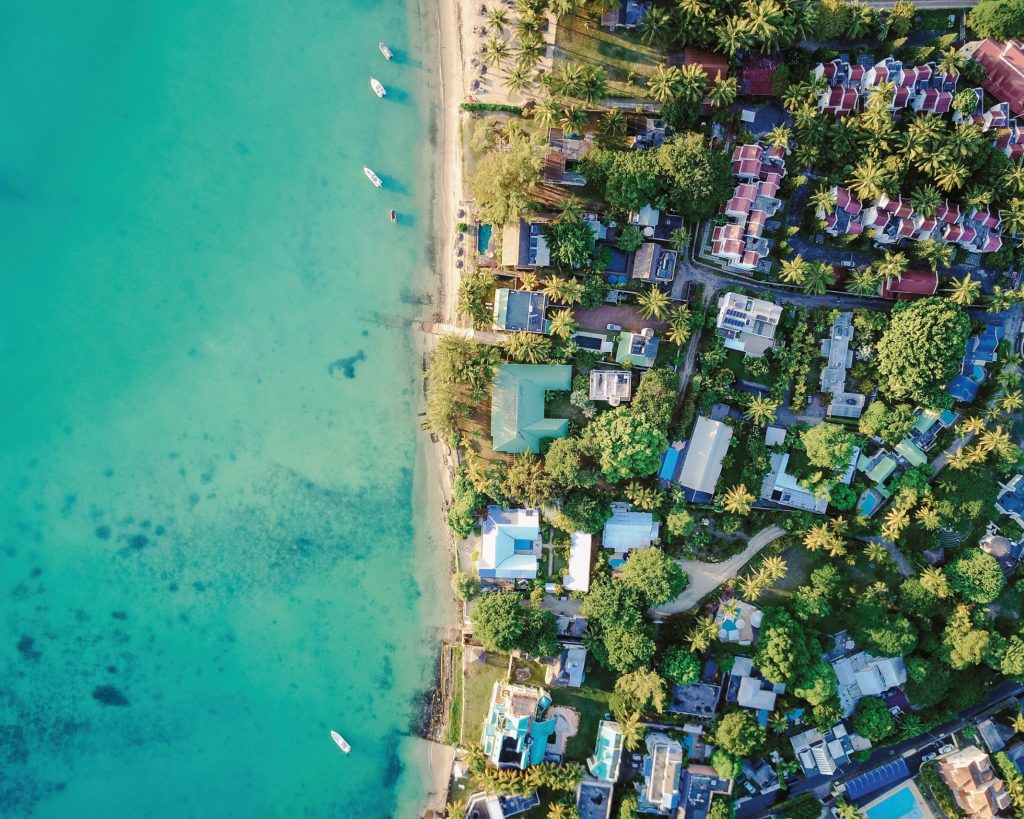 For a truly lazy excursion, though, join a catamaran trip to Île aux Cerfs – a pretty isle off the rugged east coast. You'll snorkel above coral beds, have a chance to parasail from moored, mobile jetties, spend time sunbathing on an unblemished beach, and have an onboard feast served with rum cocktails.While there's plenty of pure island magic, Mauritius is so much more, of course. Look inland and there are impressive mountain peaks which, although not especially tall, promise steep ascents, astounding views, and a mix of jungly vegetation and curious wildlife. On hikes through the Mauritian bundu, the most special creature you could hope to run into is the rosy-breasted critter known as a pink pigeon. On an island best known for its extinct dodo, it's a rare remnant from prehuman times and only spared extinction thanks to rigorous conservation efforts. 
In 1990 there were only nine of pink pigeons left on Earth. They're not the only endemic species brought back from the brink, though. In 1974, the island's only endemic raptor, the Mauritius kestrel, became the rarest bird on Earth – only four remained. And echo parakeets, noisy green birds found nowhere else, once numbered just ten. Today, these and other survivors can be spotted in Black River Gorges National Park, one of the best places to get a feel for what Mauritius looked like before humans set foot here. Tucked between its steep cliffs, overhangs and gorges, the park beckons with dozens of trails, many of them unmarked single-track routes that are ideal for adventure-seeking hikers. Although the reserve covers just 68 square kilometres, it's possible to spend days hiking here without meeting another soul.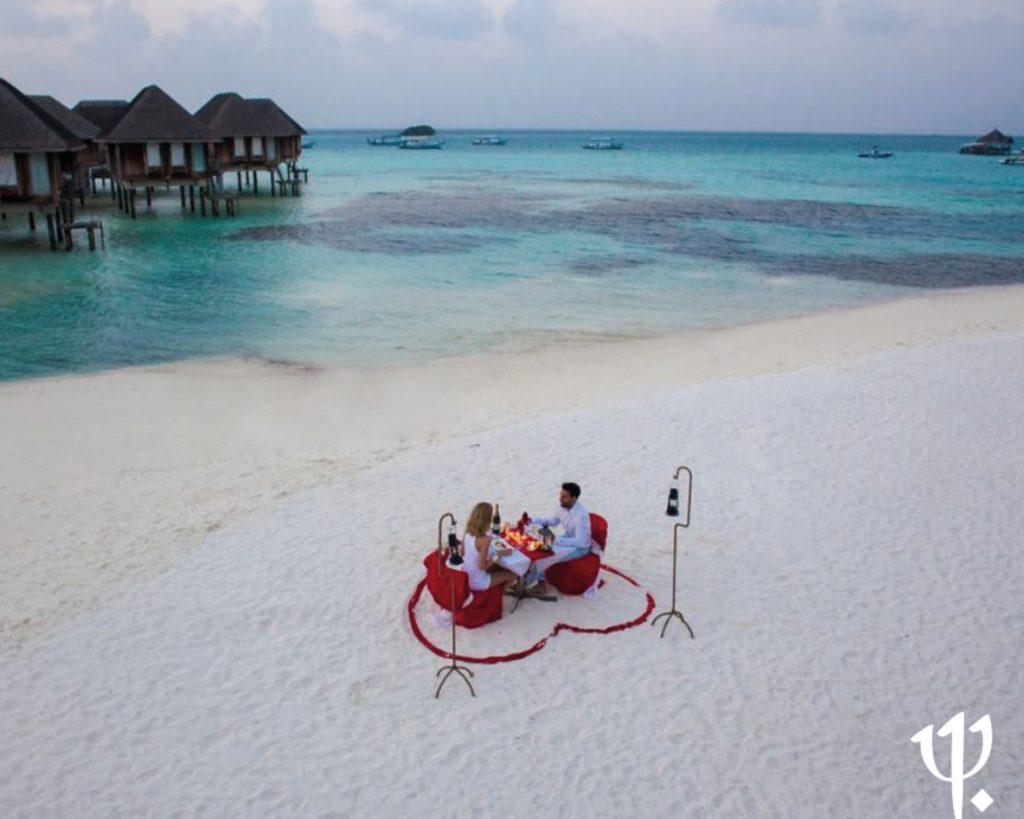 Within Black River Gorges is the island's highest mountain, Piton de la Petite Rivière Noire (Little Black River Peak), which rises 828 metres and is a brilliant introduction to the island's wilder, primordial side. To reach the summit, you can stick to the obvious trails, or enlist one of the hiking companies for a more in-depth exploration of what feels like a timeless jungle. While ascending Little Black River Peak, you'll use chains, ropes, and even a ladder tied against one especially vertical section to hoist yourself up. When you reach the summit, though, the views that await are simply sensational. Having worked through thick, savage forest, you're suddenly standing on top of the world, surrounded by rolling hills and plunging valleys, squinting across scenes of undulating green that stretch towards the coast and the vast ocean beyond.
That's barely the start of it, though. Having reached the highest point, there's a long, beautiful hike along the mountain's spine through forests and glades, and past various viewpoints – all of which will leave you in little doubt that you've discovered the soul of the island: a living, breathing wilderness of the sort that covered the entire island until European settlers arrived. If the national park doesn't get your blood racing, then a morning expedition to the Tamarind Falls should do the trick. This adventuresome three-hour hike through a verdant forest takes you to a series of water-spewing cataracts on the Rivière Tamarin, not far from Mare aux Vacoas – a large lake on the island's central plateau. Cradled within a spectacularly beautiful nature reserve, the unspoiled canyon you reach comprises waterfalls ranging between 10 and 55 m in height. Also known as the 'seven cascades', there are steep drop-offs and deep pools where you can swim wild beneath the plunging waters.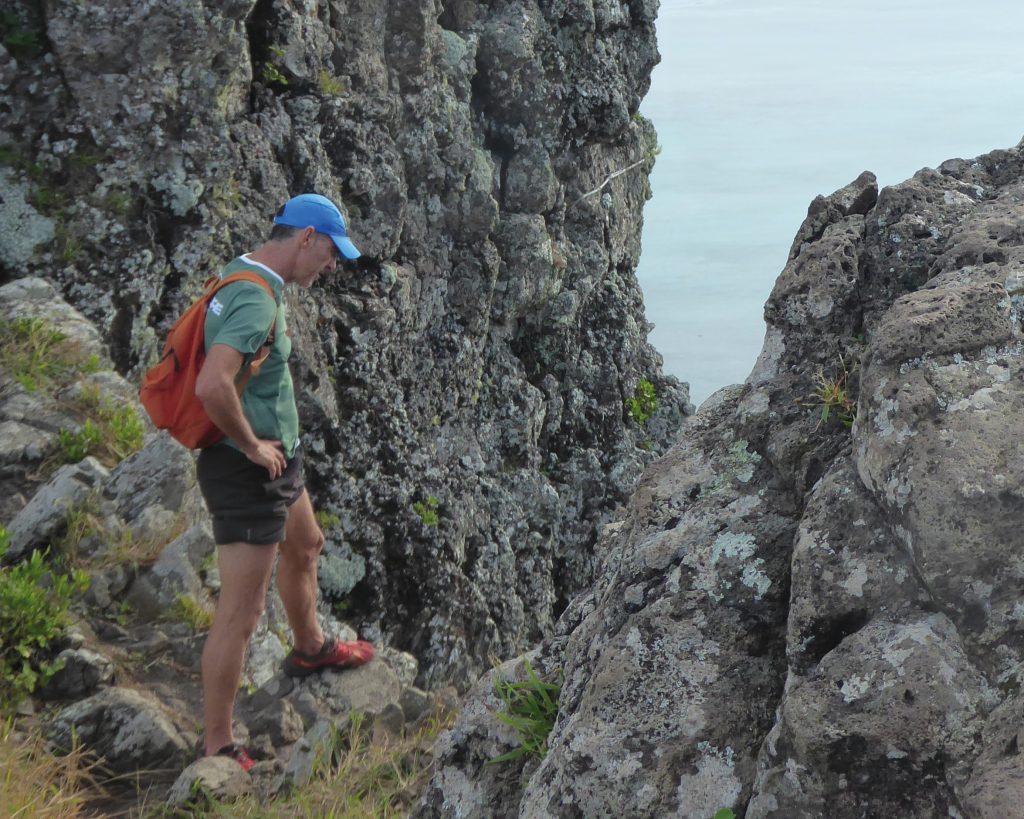 There are plenty of easier trails, too. On the island's east coast, visitors to La Vallée de Ferney (a small nature reserve tucked between sugarcane plantations) are handed a map for a self-guided hike through a lush, jungly rainforest, cut with streams, waterfalls as well as a few irresistible stray pathways beneath a canopy of thick overhead branches. For another glimpse of Mauritius as it might have been before the colonists began harvesting the flora and decimating the animals, you can visit Île aux Aigrettes, 800 metres off the south-east coast. A real trip back in time, the tiny coral isle is a protected reserve where guided walks reveal all kinds of rarities, including pink pigeons and Mauritius kestrels if you missed them elsewhere. There are also Aldabran giant tortoises introduced from the Seychelles and endangered Telfair's skinks, which look like snakes with legs.
Then there's Le Morne Brabant, the majestic basalt monolith that rises to a height of 556 metres. It looms above the south-western tip of the island at the edge of a promontory that shares its name. Its flattish summit covers an area of more than 12 hectares, making it the only true mountain plateau in Mauritius. It's also a UNESCO World Heritage Site because during the early-1800s, the mountain became a refuge for runaway slaves. Looming broodingly above a beautiful lagoon, the craggy mountain is the scene of an exhilarating hike – as you follow your guide up, you will pass plants that grow nowhere else on Earth. The stiff climb, which requires some serious four-limb scrambling in sections, culminates just short of the summit, which is off-limits to hikers, but from the uppermost viewpoint, there are scintillating vistas across Le Morne's tranquil bay. At this point, you'll spot kiteboarders being swept along by the peninsula's strong winds and surfers tackling a gnarly spot known as 'One Eye'.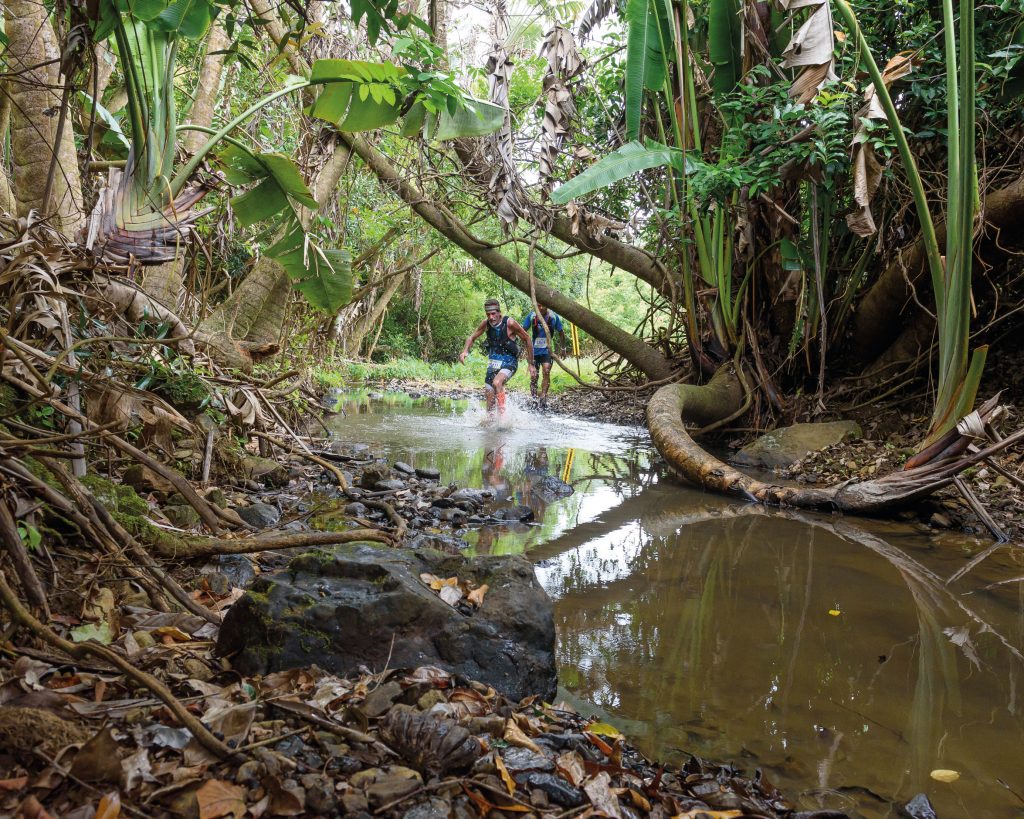 Pack bathing suits for a post-hike dip in the sea, then set off on a wild, winding drive along the south coast. At Souillac, there are breaks in the reef that otherwise encircles Mauritius, and these permit furious waves to roll up and hammer the mainland. Stop at windswept Gris Gris for the most dramatic view – walks along the cliff above the surf-sculpted volcanic black rock shoreline are exhilarating. As you gaze out across this enchanted scene, you won't spot pink pigeons, but do keep watch for white-tailed tropicbirds. 
Words by Katie Bigelow 
Photography: Kate Bigelow; Unsplash