They say Finland is the happiest nation on Earth. That may well be true. And there's far more to this northerly land than Moomins and Marimekko-design tea towels. Certainly, Helsinki is among Europe's most alluring cities, with sociable saunas, island-hopping, grand architecture and forward-thinking civic values … plus plentiful surprises
It had been a horizon-expanding week in December, with sunset at 3 pm. Footsteps crunching over an icy inner-city pavement after dark, approaching me was a man walking his terrier – the small dog draped in blazing fairy lights. The man himself was wearing a red Santa's cape. He did not meet my gaze. Finns are not big on small talk, and might even be thought of as slightly shy. Further along the street, an upmarket restaurant was serving reindeer fillet with cranberry sauce, mere days before Christmas. On the drinks menu, five out of nine cocktails contained egg. 'The white of an egg gives the drink a foamy head,' explained the waitress. I nodded, ordering a glass of Tempranillo from Spain instead.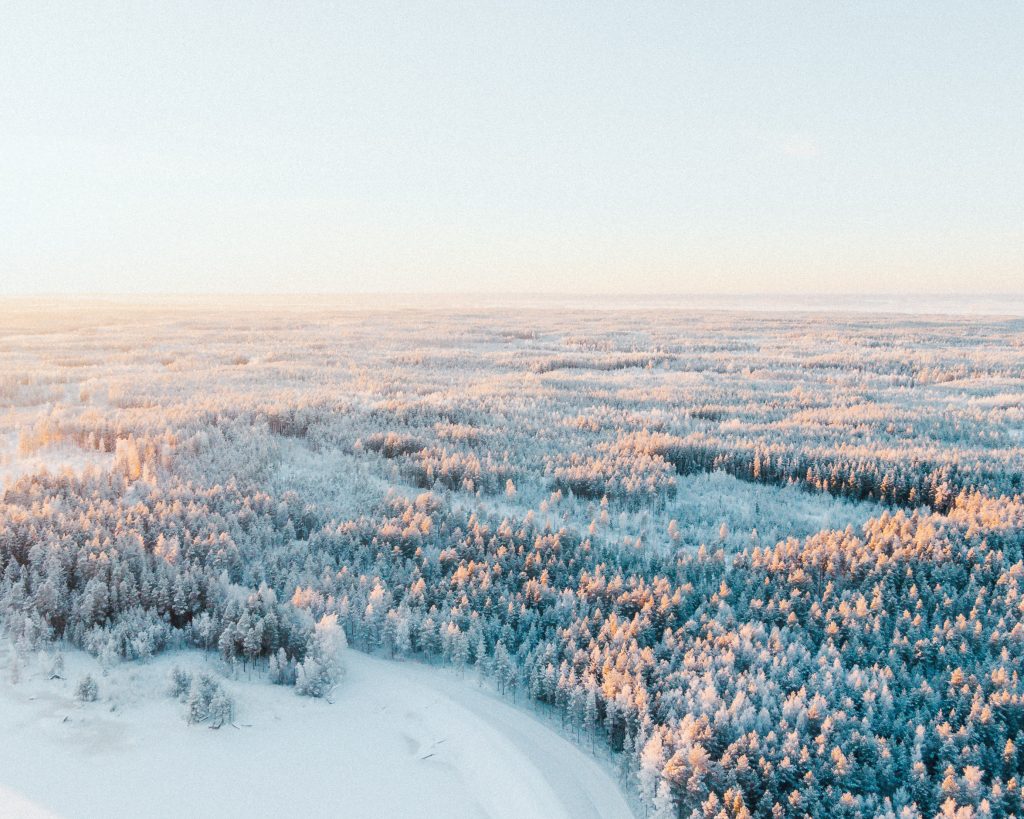 Outside, at Tuomaan Markkinat – the Christmas market in front of Helsinki's floodlit iconic cathedral – street-fulls of people thronged, dressed entirely in black. Snowflakes glistened in their hair and mulled wine or glögi in their eyes. Finns love their booze, an attitude summed up in the local idiom: 'A drop won't kill you and you can't drown in a bucket.' Fittingly, they have a word for drinking alone at home clothed only in underpants, with no intention of going out: kalsarikännit.  More importantly, the next day at the Port of Helsinki, facing a smattering of islands along the Finnish coast, I saw a real-life ice-breaker. These ships are built to break passages through the frozen Arctic seas. Staring out over the grey harbour, past the ferris wheel, perhaps I felt closer to my true north. Well, we were far up north, anyway. At a latitude of 60.17, Helsinki is the world's second northernmost capital, following Iceland's Reykjavik at 64.13.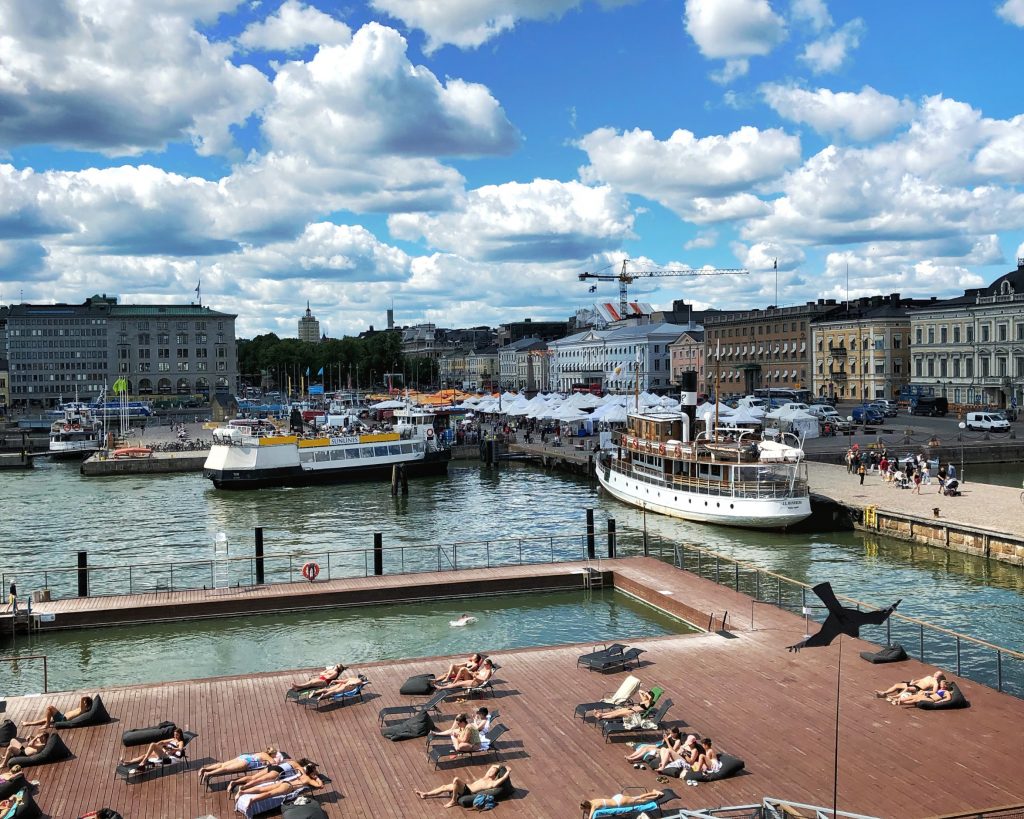 On the topic of true north, last year polls again named Finland the happiest place on Earth. The country, said to be home to Santa Claus, has landed this title four years in a row now. But why are Finnish people so very happy? On the Baltic Sea 180 kilometres from the Russian border, Helsinki has been described as the world's 'spy capital' and played an important diplomatic role in the Cold War. Think James Bond-style trysts. Today, a legacy of Soviet and Swedish imperialism lingers, notable in old neoclassical buildings with art nouveau ceilings, chiseled cornices, twirling steeples and domes.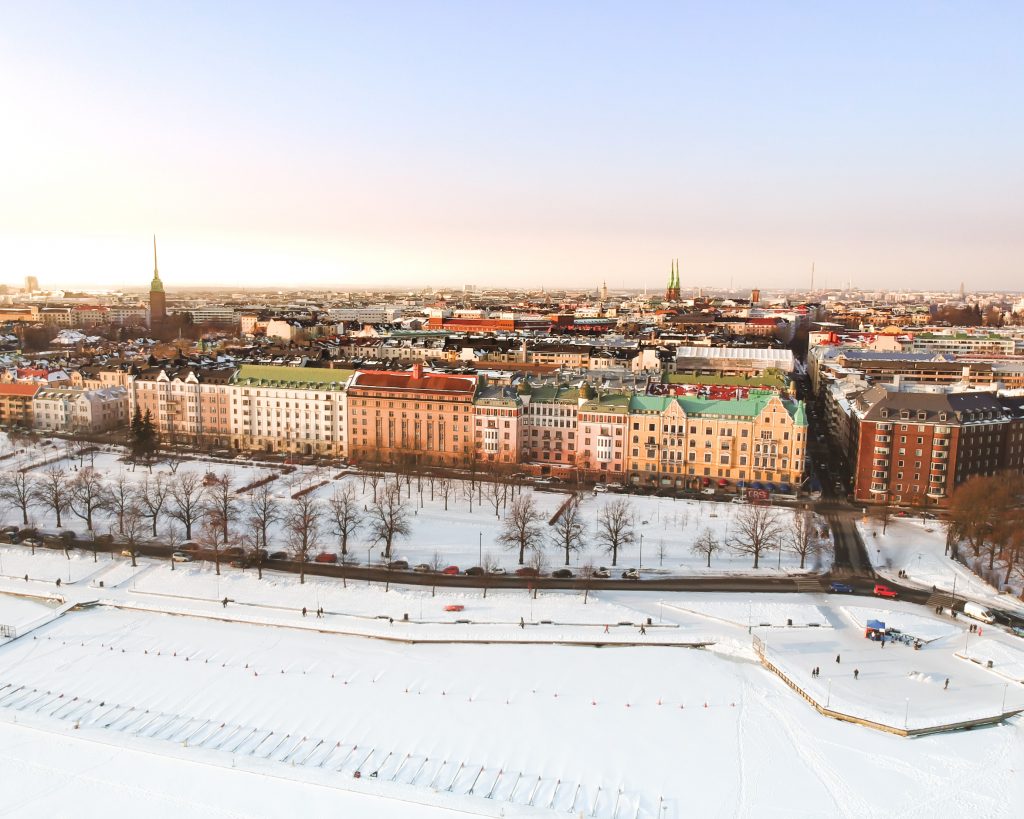 On the other hand, the city has reinvented itself as a hip destination, the home of sleek functionalism – a design aesthetic combining form and function, in defiance of decorative frills. In fact, Helsinki is so hipster, some years back a city council dismissed the famous Guggenheim Museum as the 'McDonald's of Art'. The Guggenheim Foundation – owner of art museums in New York, Bilboa and Venice – tried to set up a branch in Helsinki. Locals were having none of it, and these plans were abandoned in 2016. Thirty minutes away by train, I took a trip to Aalto House, home of Finland's most famous architect, the late Alvar Aalto, pioneer of 1920s Finnish functionalism. The house squatted square and rigid amongst trees, which had offered refuge to overzealous paparazzi in the years before Aalto's death. Inside, tourists were fawning over every material detail and misshapen brick, like at a shrine. Amongst other things, Aalto has been credited with inventing bent plywood furniture. However, a documentary suggested last year that it had really been his first wife, Aino, who devised the plywood furniture that catapulted him to international fame.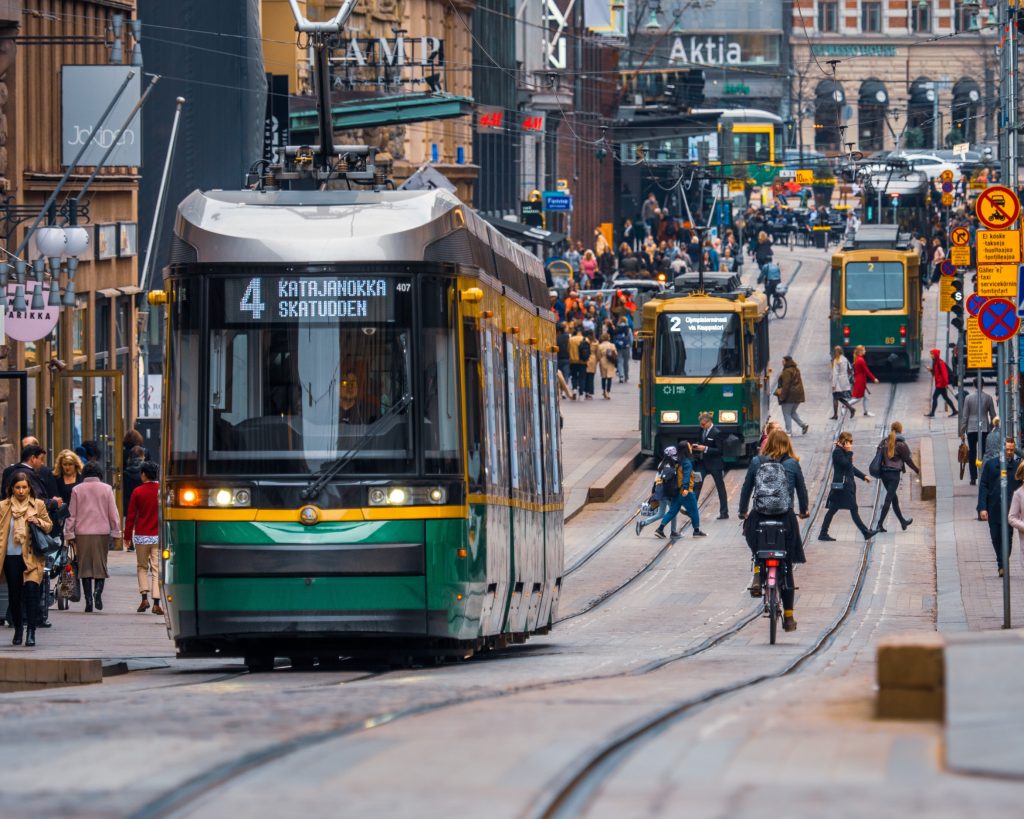 Finland is also home to extensive woodlands, 187 888 fresh lakes, Angry Birds and Nokia, of course. Did you know that technological giant Nokia actually started as a paper production company? Then, in the 1960s, it became famous for its iconic rubber boots? Perhaps most noteworthy, Finns invented the sauna several thousand years ago. Speaking to Helsinki locals, I quickly gathered that for them the sauna wasn't a luxury, but a necessity. Seriously, in Finland there are believed to be more saunas than cars. There's even a 15-person sauna at Helsinki's mid-city Burger King, which, according to its website, is 'perfect for groups, birthday parties and celebrations'.Shunning the sweaty Whopper, instead I joined a bunch of Finnish women reclining naked at the seaside public sauna, Kulttuurunauna.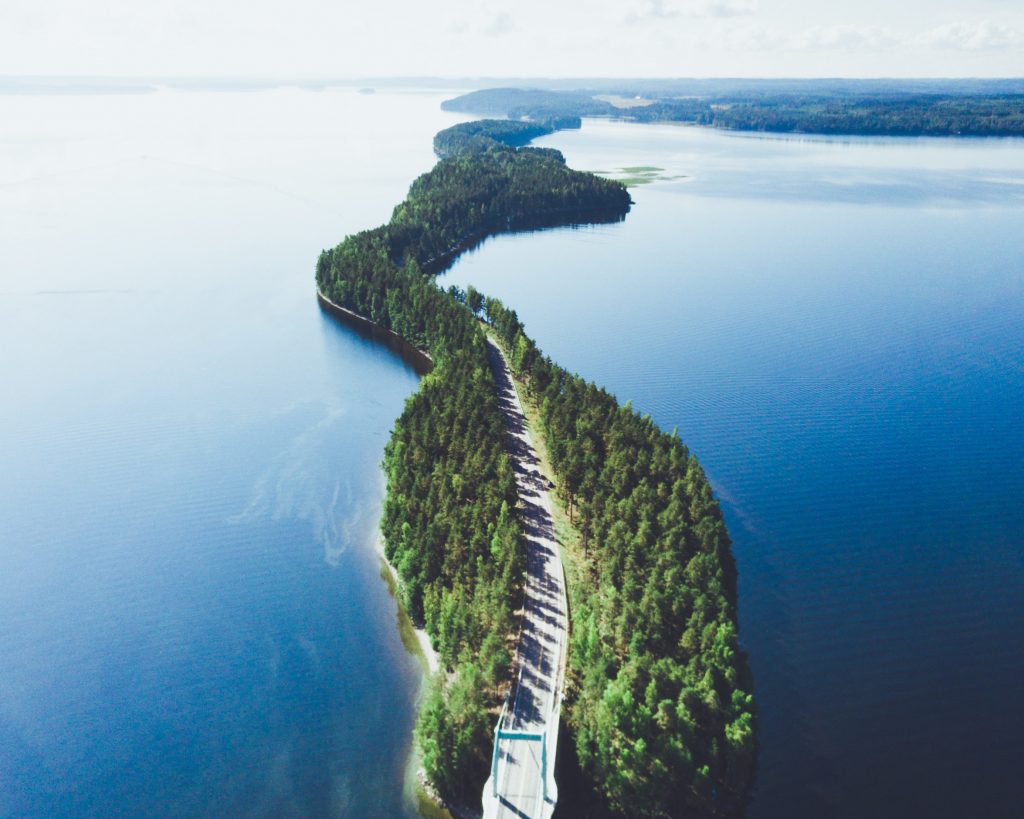 Inhaling birch oil, I plucked up the courage to pop the question to a woman I had befriended on the trip: 'Why are you Finnish people so happy?' I asked. Next to me she seemed to ponder this, then replied cheerfully: 'Why not?' Reflecting more, she added: 'You know we have the cleanest air in the world here, this is the best place to breathe?' Indeed, studies carried out by the World Health Organization attribute Finland's excellent air quality to having fewer cars and polluting industries. Later at the Klaus K Hotel, on a velvet upholstered high chair by the bar, I got taught yet another unpronounceable Finnish word: Hyppytyynytyydytys – meaning 'bouncy cushion satisfaction'. This is used to gauge, say, a sofa. Between sips of cloudberry liqueur, I was thinking: How could people with such a splendid vocabulary be anything but blissful? That night, outside my window, Santa's sleigh tingled. Or perhaps it was just the snow. 
Words by Biénne huisman
Photography: Pexels