Club magazine is a monthly The Foschini Group (TFG) magazine that offers readers the latest fashion and decor advice along with delicious, easy-to-make recipes and exclusive competitions.
To view Value Club magazine subscriber benefits, click here.
Email us at club@hsm.co.za, call 0860 834 834, like our Facebook page, and follow us on Instagram.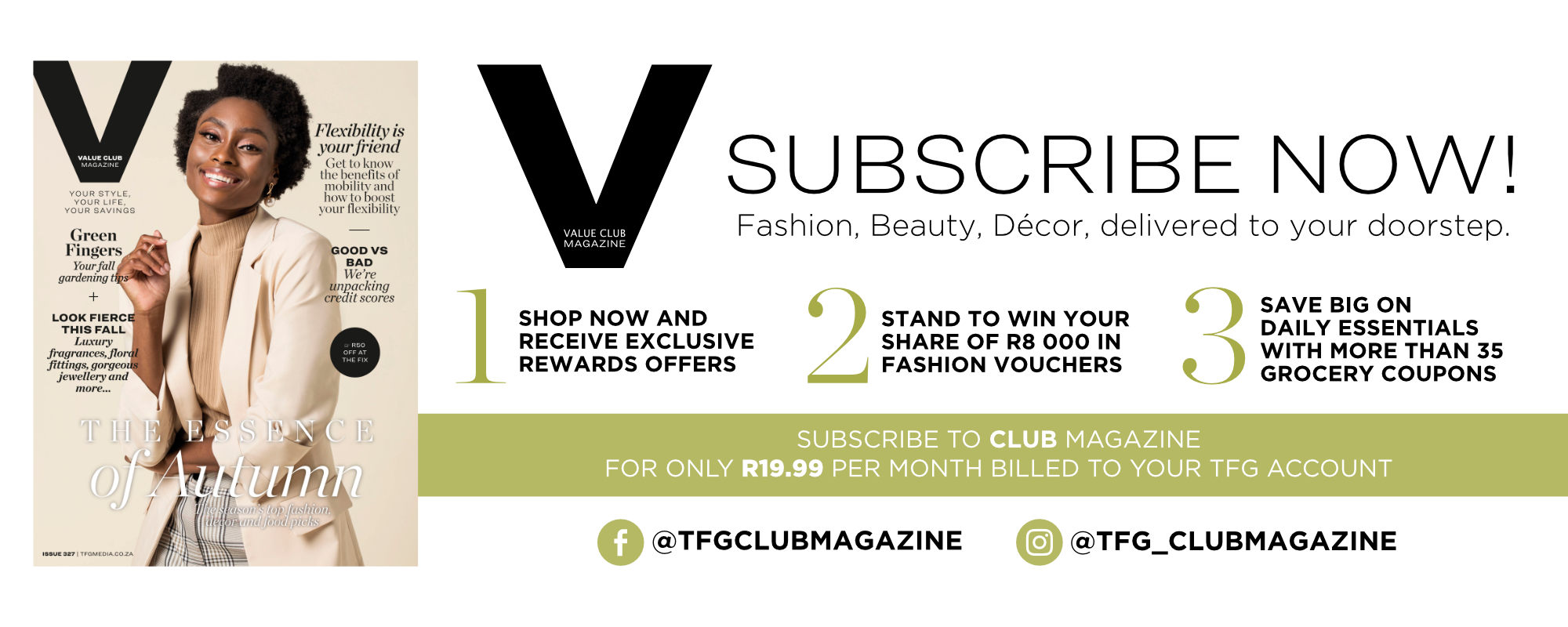 BENEFITS FOR EVERY LIFESTYLE
| BENEFITS | VALUE | CLASSIC | CLUB | PLATINUM |
| --- | --- | --- | --- | --- |
| COST | R19,99 | R26,50 | R39,50 | R52,99 |
| Grocery coupons | Yes | Yes | Yes | Yes |
| Exclusive reward offers | Yes | Yes | Yes | Yes |
| Stand a chance of winning fashion vouchers | Yes | Yes | Yes | Yes |
| Superdraw (win your share of R30 000) | | Yes | Yes | Yes |
| Stand a chance of winning grocery vouchers | | Yes | Yes | Yes |
| Stand a chance to receive up to R2 million in bursaries | | Yes | Yes | Yes |
| Death cover | | | Yes | Yes |
| Account settlement | | | Yes | Yes |
| Quarterly car draw | | | | Yes |