If only choosing foundation could be as easy as one-size-fits all! Whether you are concerned about shade and coverage versus price and benefits or even your foundation's formula and how safe it is for you and the environment, so many factors go into choosing the right foundation. If you are still undecided, why not find the perfect foundation once and for all with essence's 20% OFF ALL Foundations Promo this JUNE – AUGUST and find the right match whilst saving money!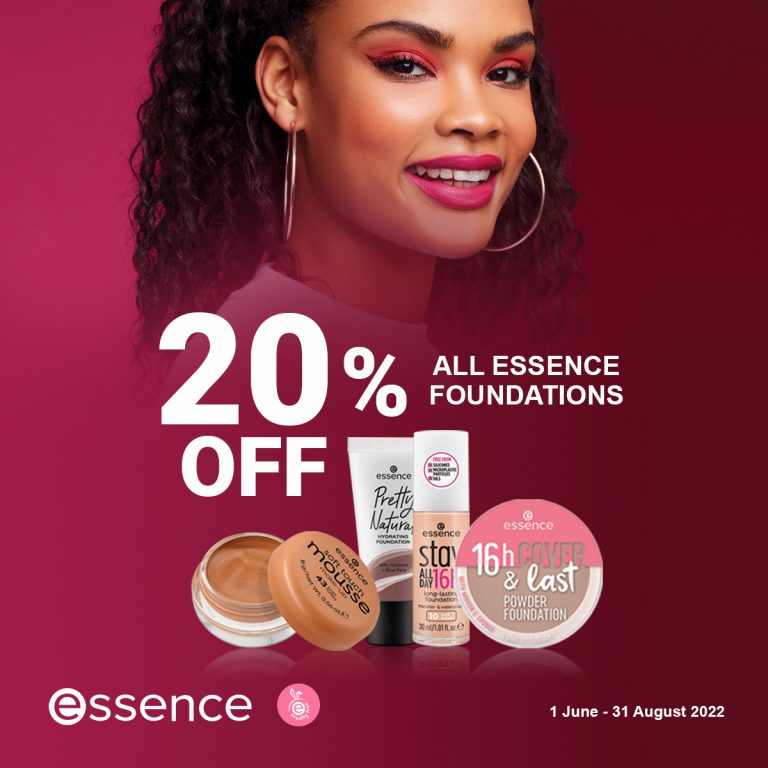 Here are some of our favourite essence foundations that might be the perfect addition to your makeup routine:
essence 16h COVER & last POWDER FOUNDATION | WAS R113.95 NOW R91.15
Say goodbye to a shiny face with the Cover & Last Powder Foundation. This foundation is perfect for daily coverage thanks to its lightweight formula that's practically weightless for that fresh, everyday look in 4 classic shades. This vegan powder foundation still offers high coverage for up to 16 hours and won't smudge or get onto your clothing thanks to its water and transfer proof formula. Enjoy a matt finish that's safe on the skin (goodbye silicones, parabens, alcohol, mineral oil and microplastic particles – clean beauty for the win!) and easy to touch up with its nifty container that comes with a mirror and application sponge to banish shine no matter where you are!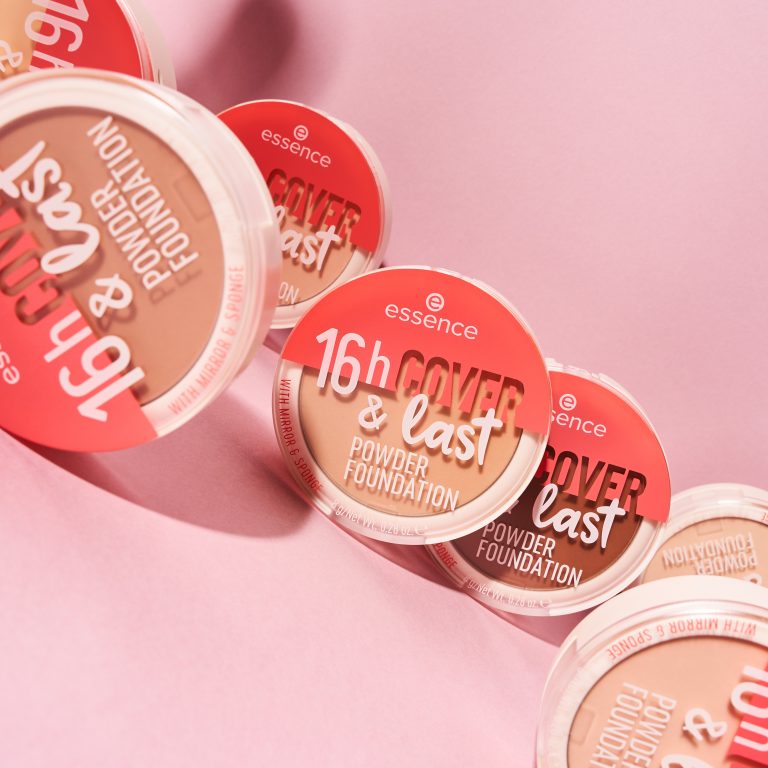 essence Pretty Natural HYDRATING FOUNDATION | WAS R137.95 NOW R110.35
Boasting 36 unique shades, this foundation was made together with essence beauty lovers and ticks all the boxes you need. Say goodbye to redness and uneven skin tone with the Pretty Natural Hydrating Foundation whose lightweight formula blends instantly into the skin for smooth, medium coverage with a soft matt finish. This foundation is also enriched with hyaluronic acid and aloe vera for a 24 hour long moisture kick for all-day, healthy perfection. Give your skin healthy coverage with the Pretty Natural Foundation that's also vegan and free of parabens and oils.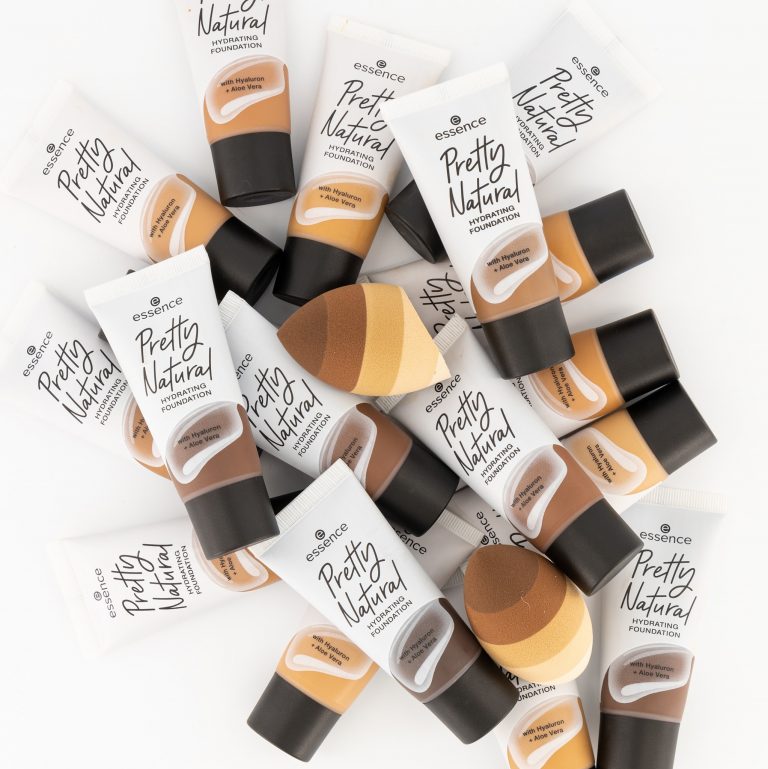 essence soft touch mousse make-up | WAS R89.95 NOW R71.95
So soft and delectable, you might even mistake it for an actual dessert, the essence Soft Touch Mousse Make-Up's delicate texture easily blends into the skin for a smooth, natural matt complexion that won't clog your pores. Its healthy, vegan formula is gentle on the skin and available in 10 shades for soft, medium coverage that's buildable. The Soft Touch Mousse is also alcohol and fragrance free so that your skin can enjoy all of this foundation's creamy goodness. Hello soft, smooth skin!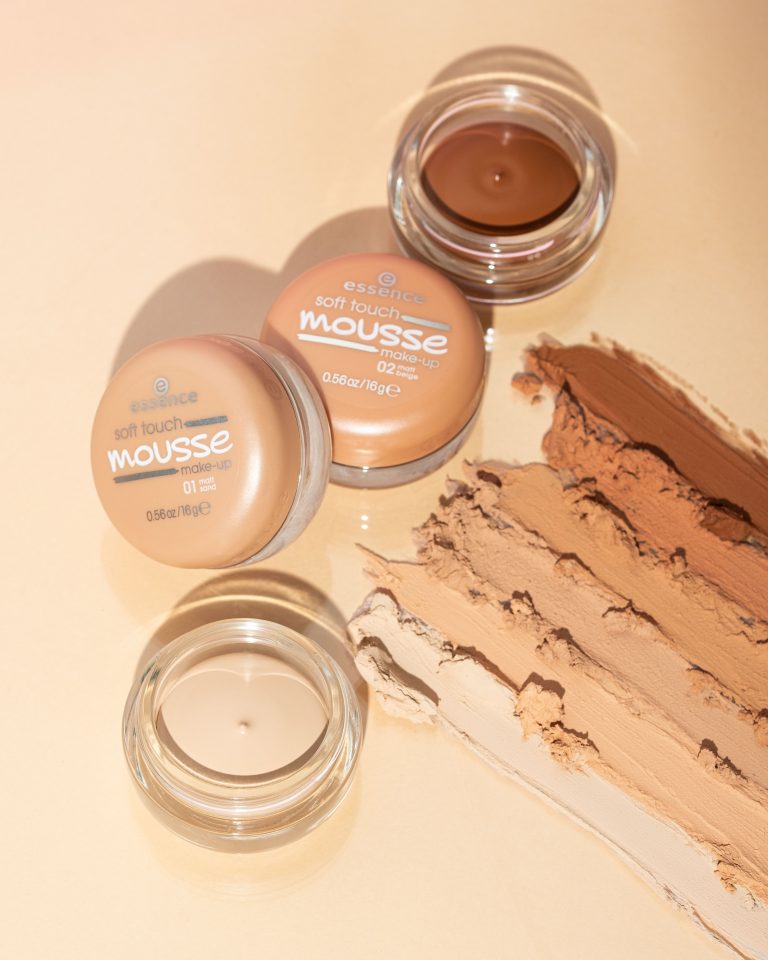 essence stay ALL DAY 16h long-lasting Foundation | WAS R99.95 NOW R79.95
It's the ultimate foundation that truly lasts! Essence's Stay All Day Foundation has a super-soft texture that will leave your complexion looking smooth and silky in six different shades including two additional nuances for lighter and darker skin types. Simply pump out your optimal dose via the pump bottle that's ideal in size especially for travelling and watch your skin transform if you are looking for medium to high coverage. This foundation is also water, transfer and even mask proof to ensure a smooth, even complexion for up to 16 hours and contains no silicones, parabens, microplastic particles, alcohol, perfume nor oil ensuring simple, stress-free application with high-performing results!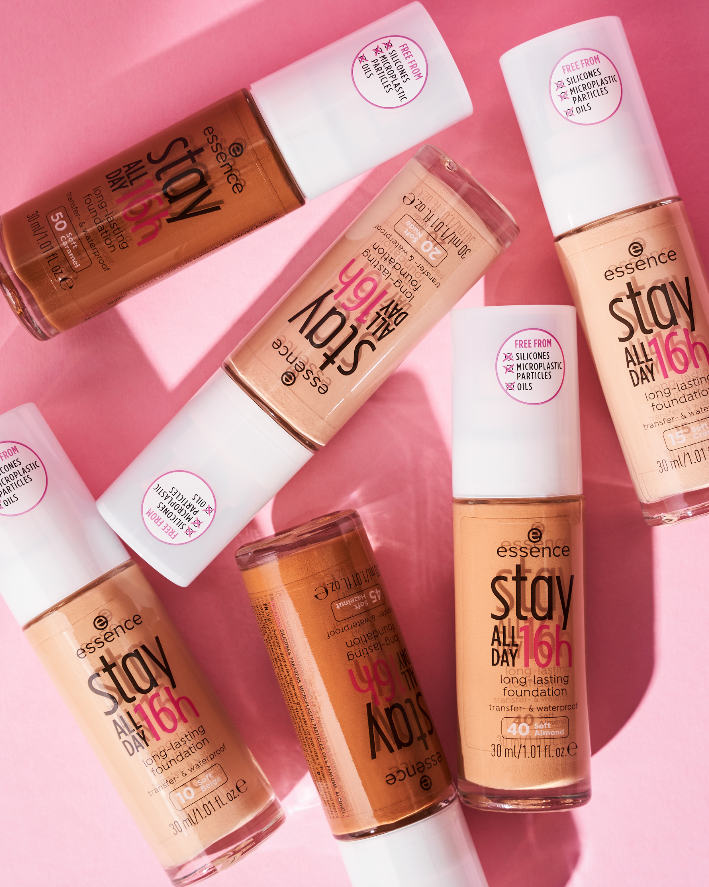 essence understands that choosing a foundation is a rather personal decision that may take some time. Don't worry, there's still enough time for you to find your perfect foundation and capitalise on their awesome foundation promo. The foundation promo will run from the 1st of June 2022 until the 31st of August 2022 to ensure you find the perfect match!