Blemishes can be really frustrating to deal with, especially in our teenage years and caring for your skin correctly is particularly important which is why NIVEA has developed the NIVEA Clear Up range of products to help you target and help clear pimples within 7 days.
For best results complete your routine twice daily with the full NIVEA Clear Up range.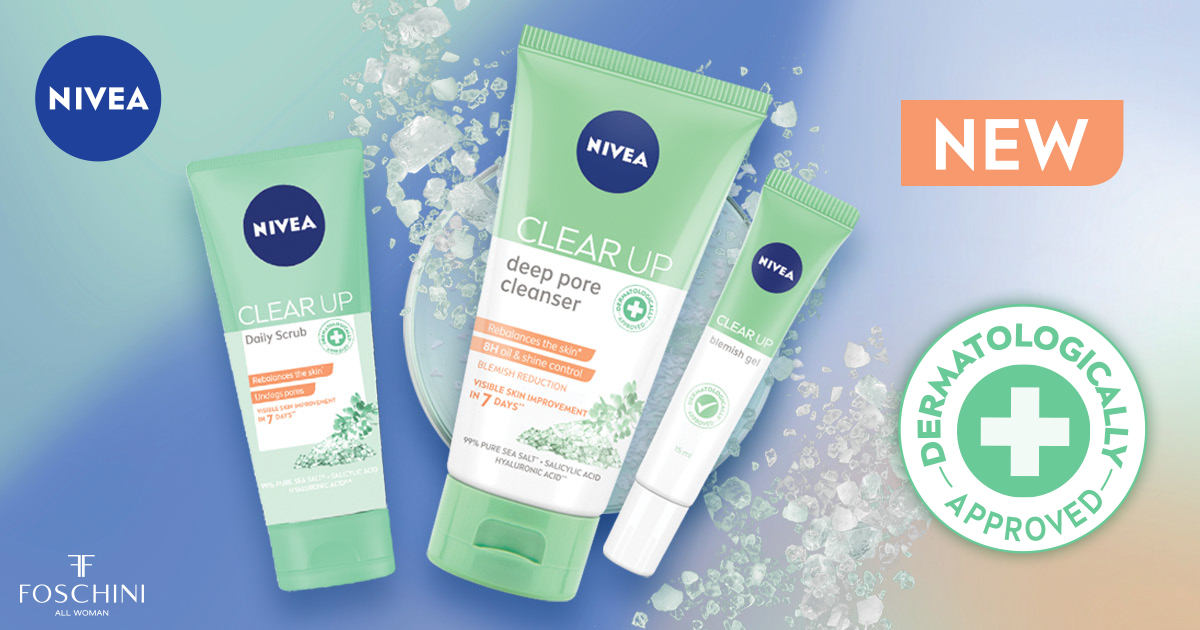 1. Begin by cleansing with NIVEA Clear Up Deep Pore Cleanser.  The combination of power ingredients (99% Pure Sea Salt, Salycylic Acid, Hyaluronic Acid, Carnitine & Magnolia Extract) will help* rebalance the skin in 5 ways:
Controls oiliness
Unclogs pores
Balances the skin exfoliation cycle
Helps reduce acne redness
Improves hydration feeling
*Result: 8h oil control and visible spot reduction in just 7 days.
2. Follow with NIVEA Clear Up Daily Scrub. The same powerful ingredients mentioned in the Clear Up Deep Pore Cleanser you will help** rebalance the skin in 4 ways:
Absorb oiliness
Unclogs pores
Helps soothe skin
Helps improve hydration
**Result: Visible skin improvement in just 7 days.
3. Finish with NIVEA Clear Up Blemish Gel, applying directly to affected areas or apply to the whole face, avoiding the eye area.
The NIVEA Clear Up range is alcohol free and dermatologically approved.