Isn't the regenerative power of plants amazing? From a few tiny stem cells, leaves, fruit and flowers burst into life. Harnessing the power of these plant stem cells is the latest frontier of skin science. African Extracts Rooibos has developed one of South Arica's most successful skin-care brands, based on the unique antioxidant properties of Rooibos extract. 
New Advantage Hydrofirm-C+ Anti-Wrinkle range has award-winning plant stem cell technology that captures the molecules from wild olive sprouts to re-energise our own skin renewal.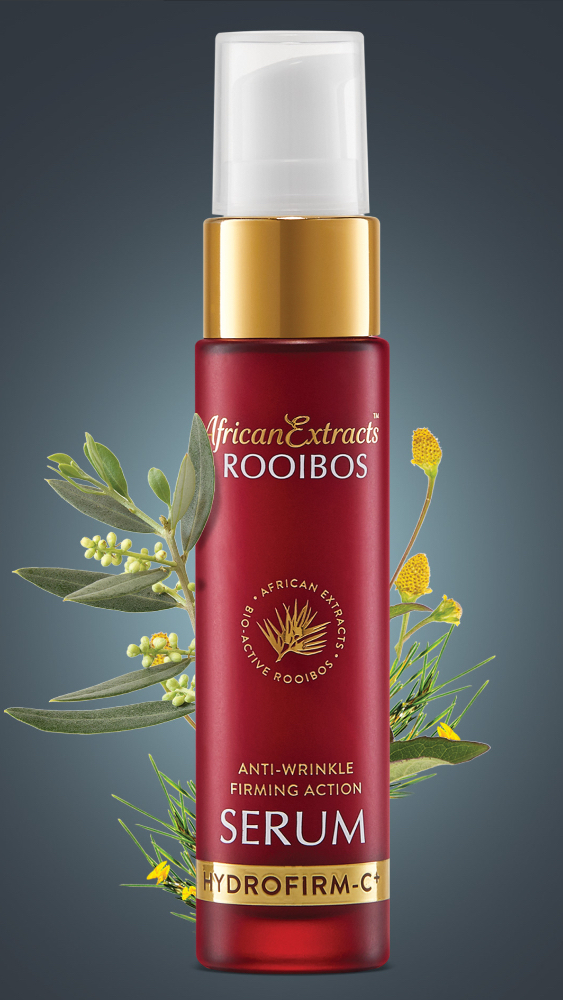 Skin naturally repairs and renews itself, but time and environmental influences like UV radiation and chemical pollutants, poor sleep and stress make this less efficient. Skin shows signs of dryness, uneven pigmentation, rough texture, lines and wrinkles.
New Advantage Hydrofirm-C+ Anti-wrinkle formula has a Moisturiser with SPF15, a Night Cream also used as a mask and a silky Serum that doubles as an eye treatment to reduce puffiness and dark circles.
Hydrofirm-C+ products also contain other plant extracts – grapeseed oil, jojoba, olive squalene and Spilanthes Acmella, touted as the 'natural botox'. Plus hyaluronic acid, ceramides and peptides and a potent Vitamin C complex to help even and brighten the skin.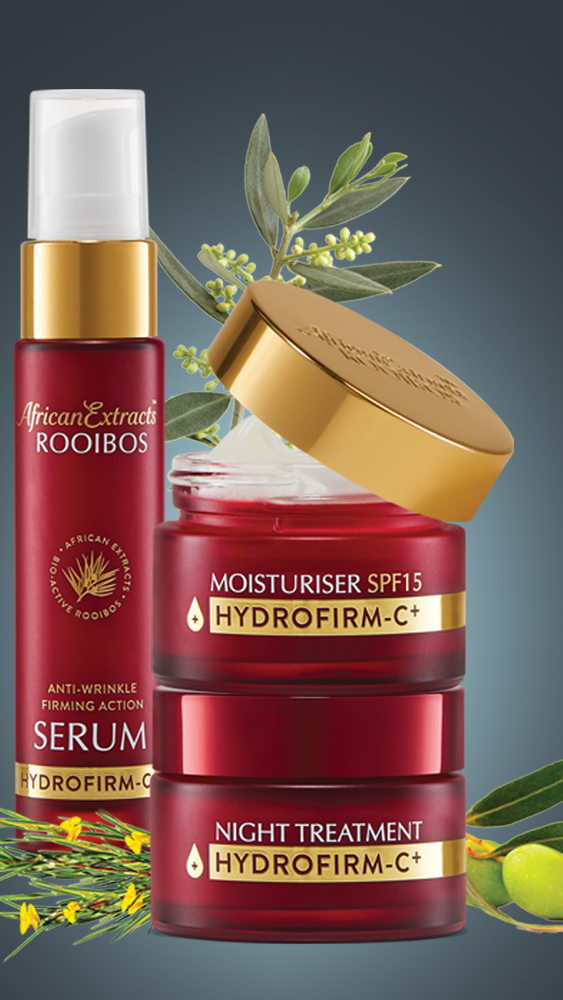 Independent labs tests confirm– skin visibly smoother in just 14 days and wrinkles reduced in 28 days. A consumer trial of 110 South African women showed real improvement for 94% with just one jar, with hundreds of reviews from happy users.
This is what users have to say:
'People have commented on how good my skin is looking!'  – Lydia, Cape Town
'Love that it's local!' – Lisha, Phoenix
'I have noticed so much difference in one week. It's amazing, my skin has never been so happy. I am glowing and all my dark marks are faded.' – Motlalepule, Edenvale
'I could see a difference after seven days. Very happy with results.' – Janine, Durbanville
'Fine lines around my eyes have improved. My skin is less patchy. Helped with my crow's feet and chest and neck wrinkles. Age spots have disappeared.' – Angela, Kirstenhof
'Truly excellent South African product.' – Paola, Cape Town
'Too awesome for words. I never thought a product could show such a noticeable change in just one week! Wow! I am over the moon.' – Elmien, Springs
'My skin looks and feels fabulous. I am constantly getting compliments.' – Jasmin, Durban
Photography: Courtesy Images