Professional make-up artist born and raised in Mitchell's Plain, Cape Town, Kelly Taylor is on the rise to greatness. Learning, growing and excelling in the industry for 8 years, this young lady has her sights on even bigger things and rightfully so! Kelly has gone from being a girl who enjoyed experimenting with make-up, to having a list of bridal and matric ball gigs, working on set for fashion campaigns and music videos, and becoming a beauty sensation with her incredibly artistic looks on Instagram.
Tell us a little bit about how you first got into make-up, and about your journey to where you are today.
I studied make-up while doing my BA in Fashion at LISOF in Joburg. I've always been interested in make-up and thought it was a great opportunity to mix my love of fashion and make-up together. Thereafter it was all about building a portfolio and doing so by creating looks on myself and collaborating with photographers.
What has been the biggest challenge of your career?
I think the biggest challenge was turning this into a career in general. It's a very saturated industry with many great artists, so setting myself apart was definitely the toughest part.
How would you describe your signature look and what is it about your style that sets you apart from other make-up artists?
What I focus on the most is skin. I love making skin look like skin: Fresh, dewy and hydrated. It must look like it's glowing from within. And then to top it up, I love working with bright colours on the eyes and lips.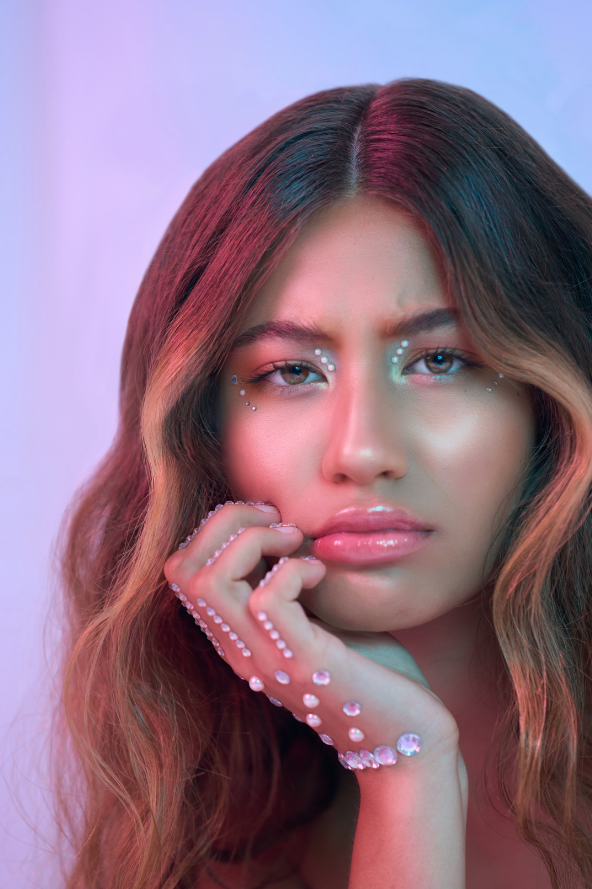 Where do you find your core inspiration?
I find inspiration in all forms of media: movies, music and even other artists. You can find inspiration literally anywhere. Sometimes even a random texture can spark something in me.
What famous artists have influenced you, and how?
Alex Box has been my core inspiration. She doesn't follow any rules when it comes to make-up and is just free with the way she applies anything to the face.
What are the three tools in your make-up kit that you can never, ever be without?
Concealer palette, lipstick palette and mascara. You can create an entire look with just those items.
What has been your favourite makeup trend since becoming a makeup artist?
I've always loved glitter and diamantés, and with the Euphoria trend, I'm happy to see everyone embrace the sparkle!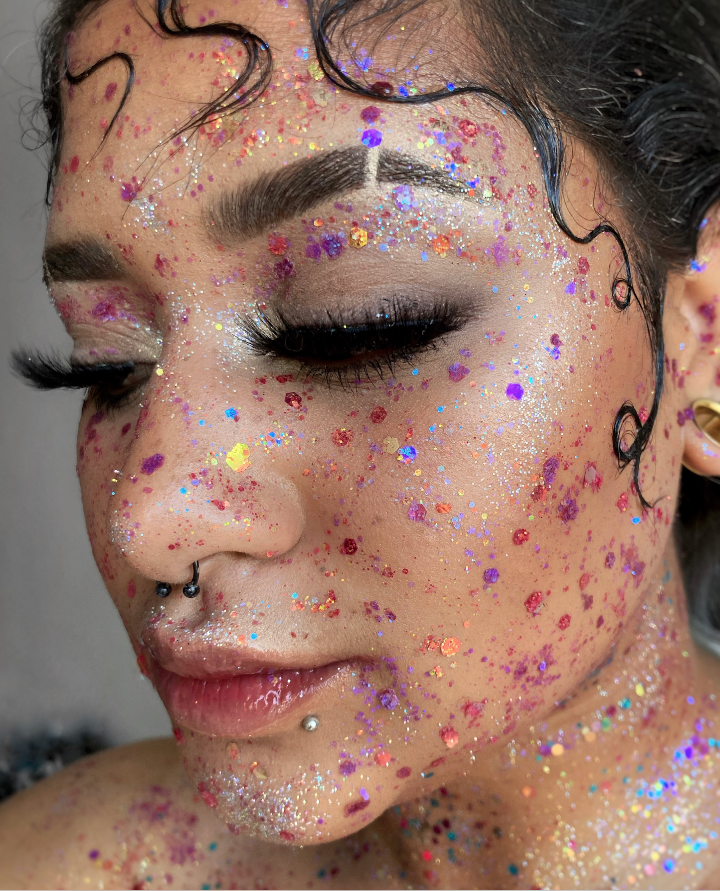 Beauty profiles on Instagram have become a major influence to the beauty industry – Do you have any favourites you follow or want to recommend?
My current favourite Instagram beauty pages are:
@theartistedit
@thealexbox
@donni.davy
@capricorrn
@nikki_makeup
What is the most important beauty advice that you can give to both men & women?
Skincare is the most important.
In your opinion, what are common mistakes people make when applying make-up?
Not getting your correct foundation shade and, in general, adding too much product. You don't want to suffocate your skin.
Please share 5 dos and 5 don'ts when it comes to applying make-up?
Do's:
• Moisturise and prime before putting on foundation. It helps the foundation sink into your skin and you won't have that separation happening.
• Moisturise and do a lip scrub. Your lipstick will last longer.
• Set your concealer with powder to prevent creasing.
• Use a waterproof mascara to prevent smudging.
•Have fun with it and experiment!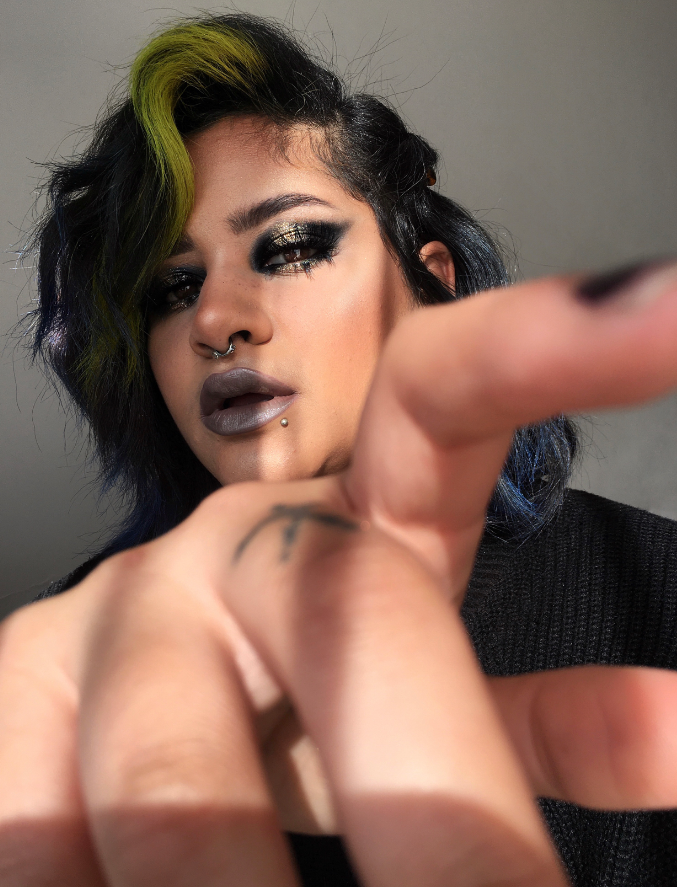 Don'ts:
• Don't suffocate your skin with too much foundation.
• Don't forget to bring your foundation down to your neck and ears.
• Don't use expired products – it will cause breakouts!
• Don't go to bed without taking off your make-up.
• Don't be afraid to try something different.
What three make-up items should no one leave home without?
• Powder
• Concealer
• Lipgloss
What is your number 1 make-up rule?
Have fun and forget the rules! Make-up is about self-expression, so do whatever makes you feel beautiful and confident.
What 5 make-up items should everyone at least have in their make-up kit?
• Moisturiser
• Primer
• Lip balm
• Setting Spray
• Make-up Remover
Photographer: Nick can see Touw