The road to recovery after an exercise will never be the same again. You've seen all your favourite celebrities and sportsmen, from Kylie Jenner, to Naomi Osaka, to the Springboks use this device. So what is the hype all about? 
The Normatec 2.0 Pro gives you the ultimate massage and recovery experience. Taking the restorative massage experience further, the Normatec 2.0 Pro is a system created with the greatest performance and customisation yet. It is a system to help professionals raise their game to new heights.
Whether you're an athlete with recovery in mind, or an expecting mother with heavy and tired legs, the Normatec Pro is here to quickly become your best friend. The Normatec 2.0 Pro Legs puts you in control of your session. Pre-programmed and custom modes, each with various adjustable settings, allow you to tailor your massage needs so you can warm up and recover your own way. Backed by Science this device is engineered for the world's best athletes and active individuals alike. Packed with patented and proven technology, the device is all controlled by a customisable experience in the Hyperice App.
What makes this product so popular?
This product has been seen worldwide, by some of your favourite sportsmen and for all the right reasons. The Normatec 2.0 uses dynamic air compression to create a restorative massage that increases circulation, reduces pain and soreness, and helps you feel refreshed faster.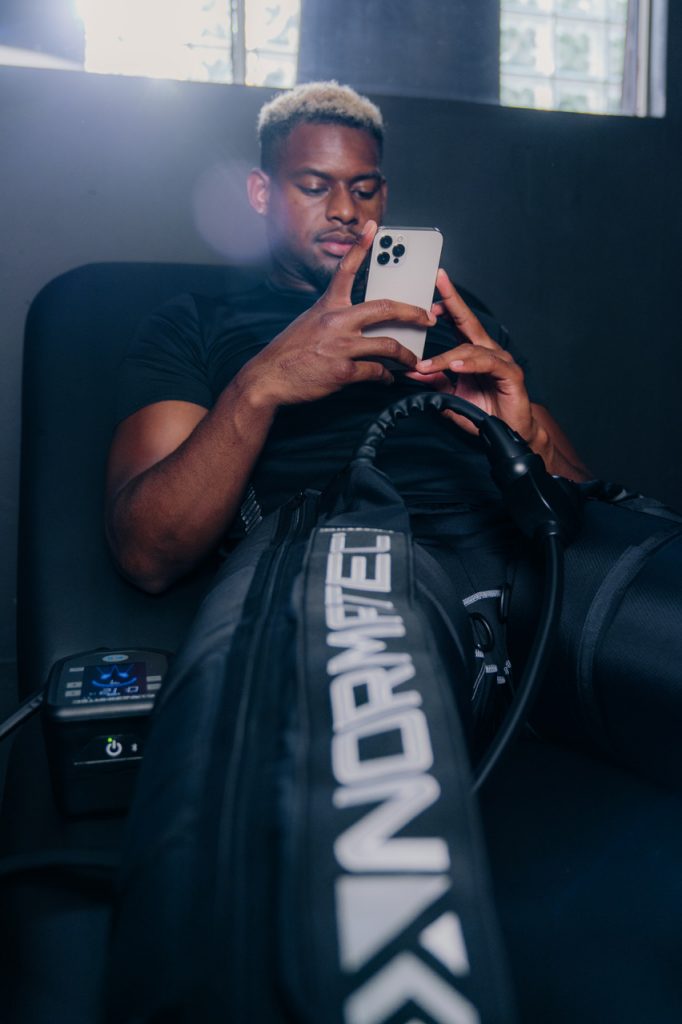 What makes this product beneficial for any individual looking to take their health and recovery seriously? 
The Normatec 2.0 is beneficial as it brings you a therapeutic massage wherever you need it most. It's quick, easy to use, and you can experience our patented and proven technology that combines superior comfort and design with customised sessions.
The leg attachments include premium materials and overlapping zones for gapless compression. What was the thought process when designing this product?
Comfort is key. We can our customers to feel relaxed and well-fitted when using these products.
The likes of Kylie Jenner has been seen using this device – how does it assist in the recovery of people with tired, swollen legs? 
The Normatec 2.0 can be used by any individual who can benefit from such a product. One can customise each session with 7 intensity levels and give yourself a little extra attention wherever you need it most with ZoneBoost™. Whether its stiff legs after a workout, or simply tired heavy legs from a lot of standing, the Normatec legs will help you recover faster, and feel fully revived with its restorative massage.
The full Normatec range focuses not only on legs, but also one's hips, and arms. How is massage therapy like this beneficial for the whole body? 
Normatec 2.0 is beneficial to any area where it can treat. Beside quick recovery and a restorative massage, these products promote relaxation, the reduction of stress hormones; increased joint mobility and flexibility and the improved recovery of soft tissue injuries. 
With Zoneboost Technology, The Normatec Pro provides extra time and pressure in a particular zone – making rest and recovery even more enjoyable. The Normatec Pro can be used in the comfort of your own home, in your own space and your own time!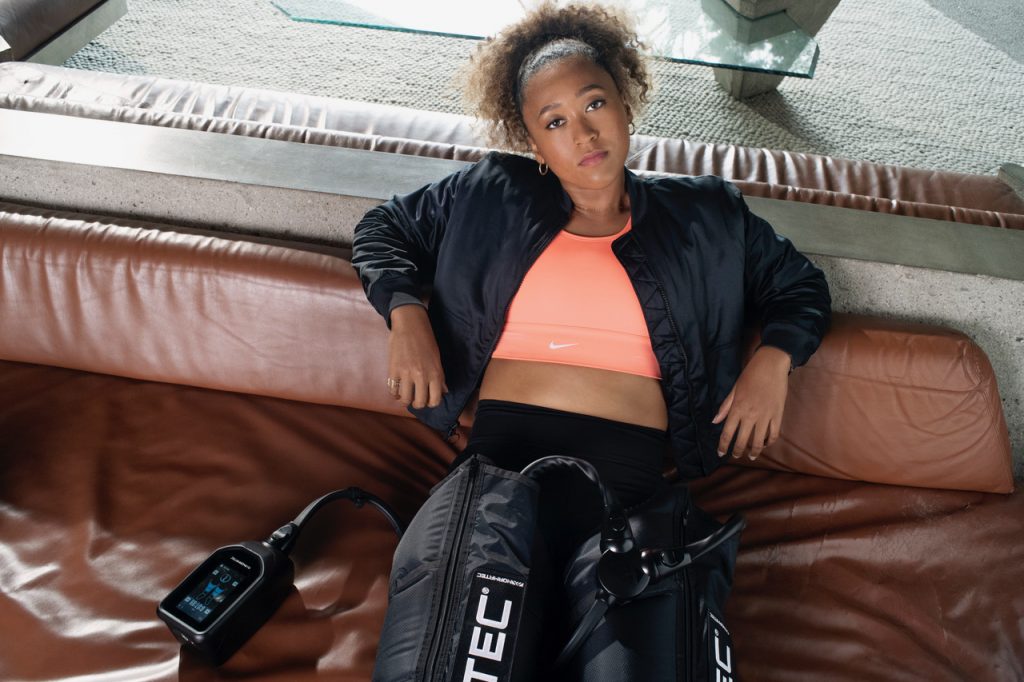 Hyperice is on a mission to help the world move better. As the global recovery technology leader, specialising in vibration, percussion and thermal technology, Hyperice is used by the most elite athletes, professional sports leagues and teams to optimise player performance. Hyperice has applied its technology and know-how to industries such as fitness, esports, healthcare, massage, and workplace wellness on a global scale. 
In March 2020, Hyperice acquired Normatec, innovators of cutting-edge dynamic compression systems, in December 2020 acquired RecoverX, pioneers of intelligent thermal technologies, to deliver next-generation performance and wellness solutions and in July 2021 acquired Core, both an app and a handheld meditation device designed to track heart rate and stress levels.