The Porsche 911 traces its ancestry back to the 1973 911 Carrera RS. But how does a modern manufacturer keep the racing essence and still satisfy the suits in Brussels? Cue the latest Porsche 911 GT3 – feral, stripped, addictive, but with manners
Franschhoek Pass and beyond that, a still-verdant valley, mostly filled with the bounty that is (a happily still full) Theewaterskloof Dam. Under my right foot, 380 kW of temptation, threatening an injudicious impulse. The inevitable glacial Polo kyk-daars litter the pass, their attention everywhere except on the road ahead or behind. No worries – the GT3 snakes past, a blue eddy of distain, gone before they have had a chance to check their bifocals. And then, of all things, a BMW M2, slower than the apple trucks out of Elgin, obviously bought for the fetching Long Beach Blue colour rather than its cornering abilities. Finally, towards the bottom of the pass, a switchback of clear S-bends appears, grist for the GT3 mill. Drop two gears in Porsche's sublime manual 6-shifter (there's also a PDK automatic option), stiffen as Verdi's 'Dies irae' raises Cain out of the rear pipes and feed the front end into the first left-hander. Lawdy, lawdy what alchemy is this?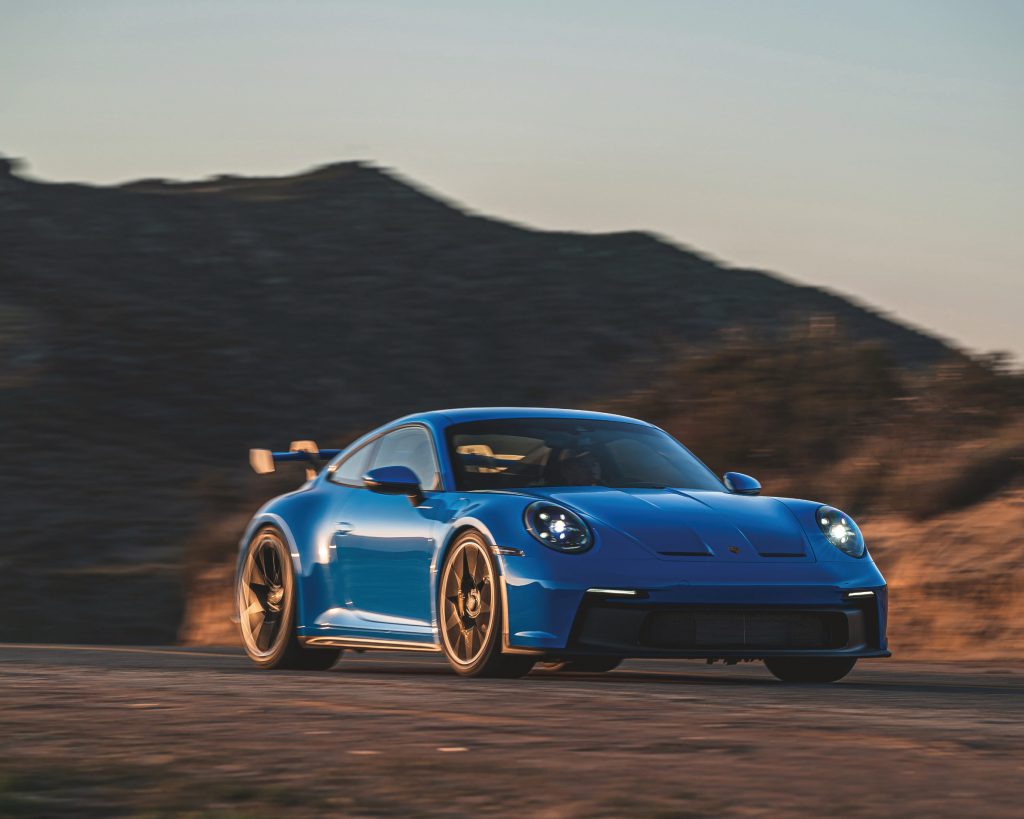 The front has copious grip, digs in, charges. No understeer here, just a deliciously tactile conversation between steering wheel and driver. Slow in, rocket out – Verdi again, blowing the roof off the proverbial concert hall – and allow your senses to take flight. This. Is. Staggering. Right. Left. Left again. Pedal weight – perfect. Throttle response – bang on. Steering – razor sharp. And intuitive; carnivorous, febrile, archaic though it is, it doesn't bite. There's so much communication here, plenty of constant feedback. Limits, when they come, are transmitted well ahead of time. Not that they're ever truly reached. It'd take a Röhrl or a Sabine Schmitz to push this beast into true wet underwear territory; frankly, no one else would have the nerve. It howls, though. Glory, does it howl. In the face of an electric future too, too full of hush, it bellows its rebellion, a call that connects with something visceral deep inside its driver.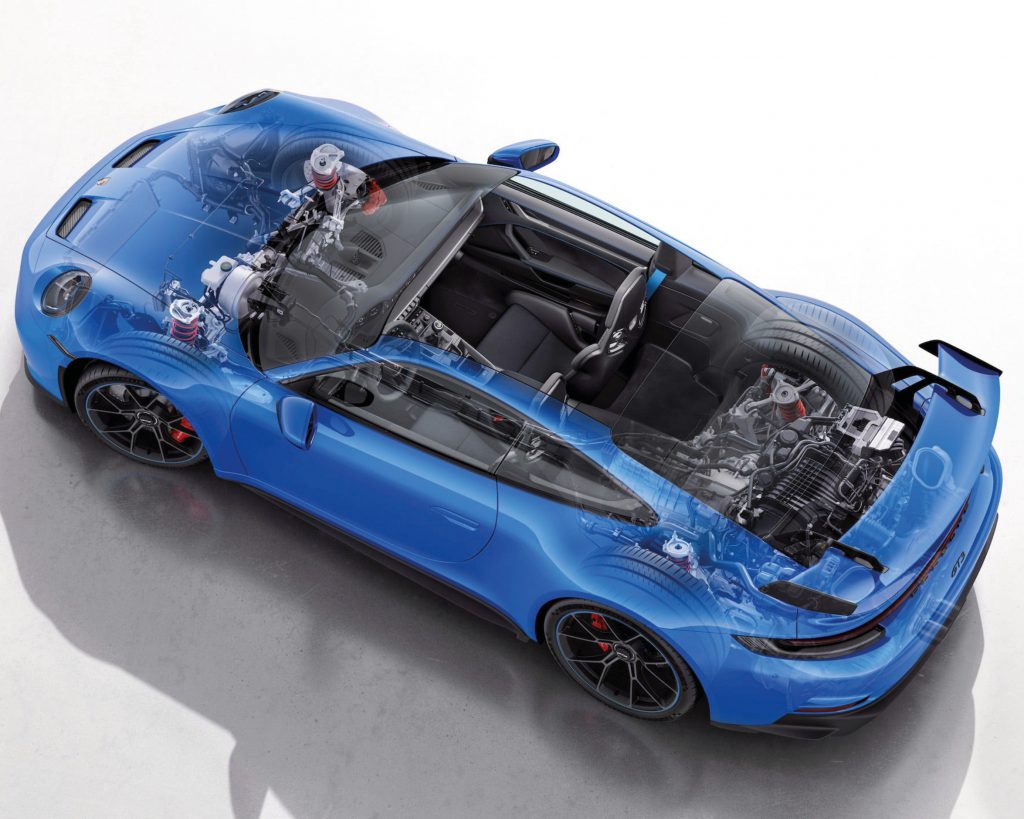 Beyond the pass lie a series of long, well-cambered straights. It's here that every journo in every test car ever, fast or slow, puts the hammer down. In the GT3's case, the national limit arrives before there's even a chance to reposition your bum after the twisties. Double bugger; the kyk-daars are back, weaving down the R43, cellphones out of windows photographing the dam. There's time for us to consider the nature of the beast.  For those not clued up with GT3's raison d'etre, it's the purest 911, the engineer's machine, a driver's favourite – a, light body wrapped around a traditional, conventionally aspirated four-litre flat six. The latest iteration – 992.1 in petrolhead parlance – can be had as a GT3 Touring (replacing the fixed spoiler with a retractable one) and, in time, an even more race-focused GT3 RS will be available. The latest GT3 ditches MacPherson struts up front in favour of double wishbones and the massive rear wing is now top mounted, the first on a 911 road car. That double control arm setup – essentially making sure the tyres are always on the road, and at the correct angles – contributes significantly to feel through the steering wheel as much as handling. Mystery solved.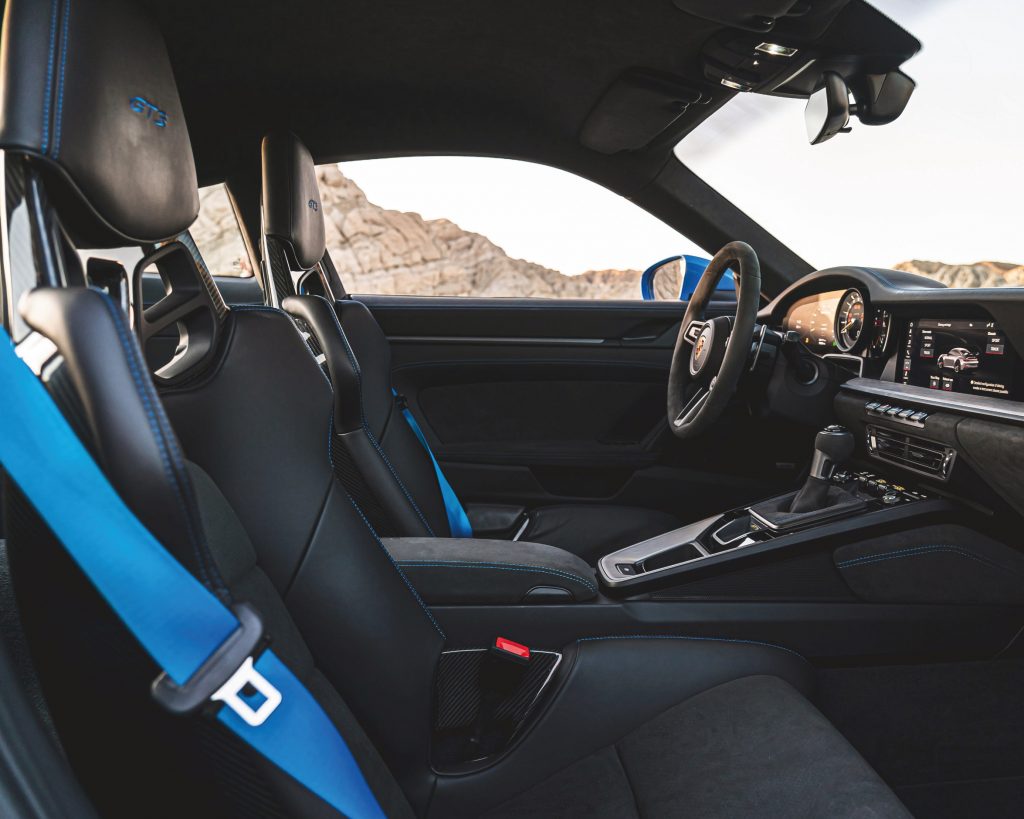 Inside, GT3 is a typical 911, hewn from granite, an ergonomic masterclass for the most part. All the switches are where they should be, retro-inspired cowls housing a fusion of analogue and digital information. There's a Track option, which limits the information left and right of the giant speedo. Space, the abundance of it, is what draws many to this most everyday of supercars and indeed the cockpit is a fine place to spend an afternoon, alone or with company. There are no rear seats in the pared-down GT3, of course, just a sturdy roll cage, but then anyone sitting in the back would be turned to yoghurt after a single power run, so there's limited disappointment there. The R43 opens up, Verdi's chorus throats up again. It's about addiction. No turbo hiatus, no waiting, no making adjustments for delayed anarchy. It's all immediate; entertain a notion, execute. Boom. And again and again, until those adrenal glands are empty. Then tap off, regroup, pretend it's a Volksie for a few kilometres and go to it again. It is all about connections – of car and driver, past and present, intention and action. It's what makes it so addictive. A history lesson in no compromises, going all the way back to the 1973 911 Carrera RS. I'll have mine in Python Green, thank you.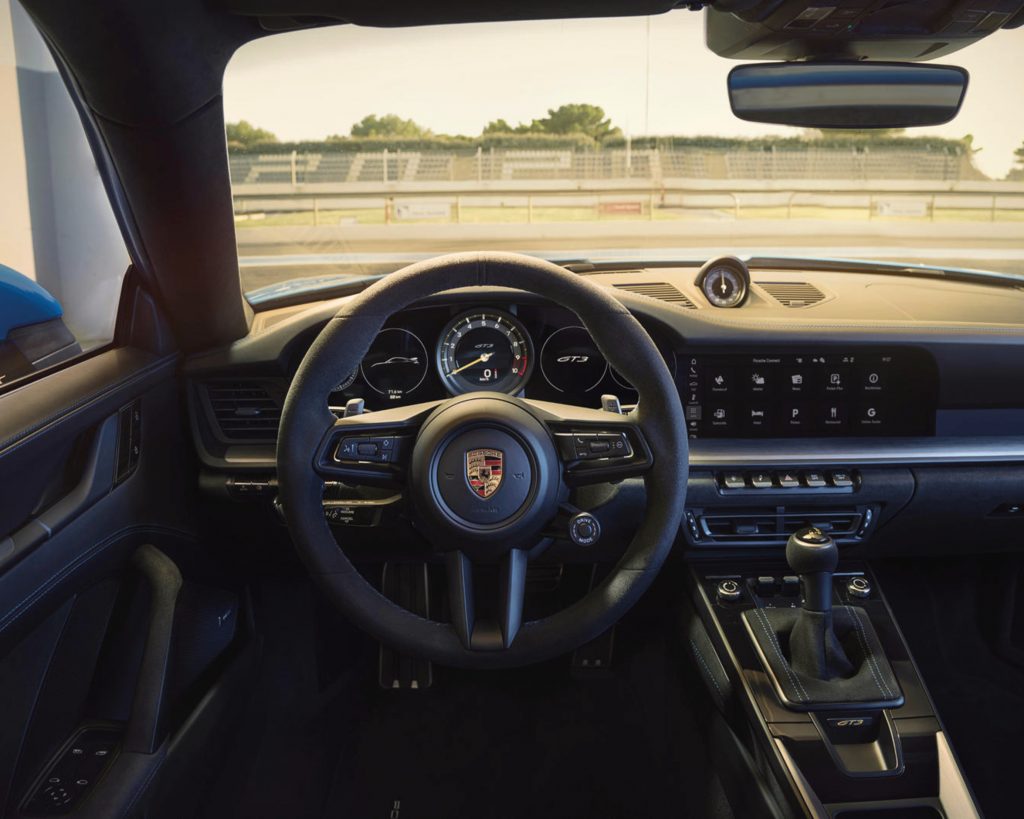 Porsche 911 GT3
What's good?
A raw driver's car, naturally aspirated engine
What's bad?
Certainly not a car for daily use
Engine:
4,0-litre, 6-cylinder, petrol
Transmission:
6-speed
Power:
375 kW @ 8 400 rpm
Torque:
470 N.m @ 6 100 rpm
Performance:
 0–100 km/h in 3.9 seconds
Top speed:
320 km/h
Economy:
13.3 l/100 km (claimed)
CO2 emissions:
304 g/km
Price:
R3 109  000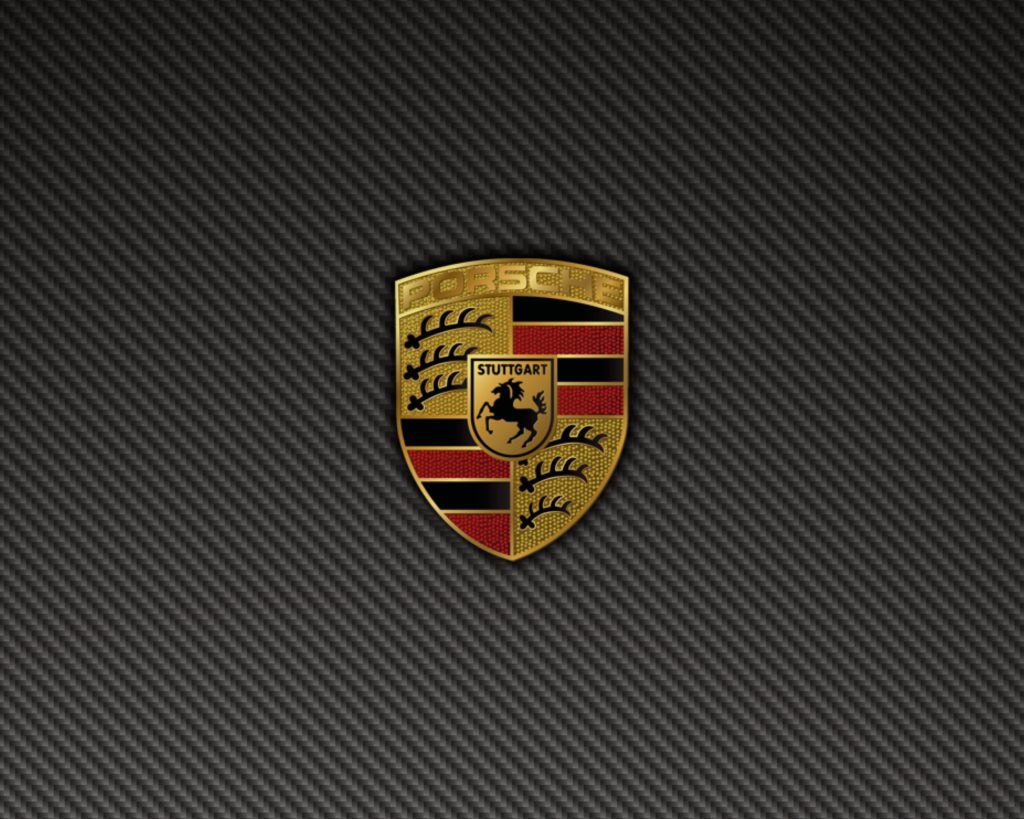 Words by Peter Frost
Photography: Courtesy Images