December means getting outdoors and enjoying the summer sun. Luckily, there's no shortage of water-based activities for you to get involved in.
Activities in Cape Town
Stand Up Paddling at Battery Park | V&A Waterfront
Battery Park is a fun area at the V&A Waterfront where visitors can get up to a host of exciting activities. Stand Up Paddling (SUP Cape Town) is the brains behind one of these activities, which you can enjoy on the canal that runs alongside the park. Rent a paddle and hone your skills at this awesome spot. Rentals are available in the summer months between 8 am and 6 pm.
Waterfront rentals: from R150 pp | Call: 071 603 8388 | supcapetown.co.za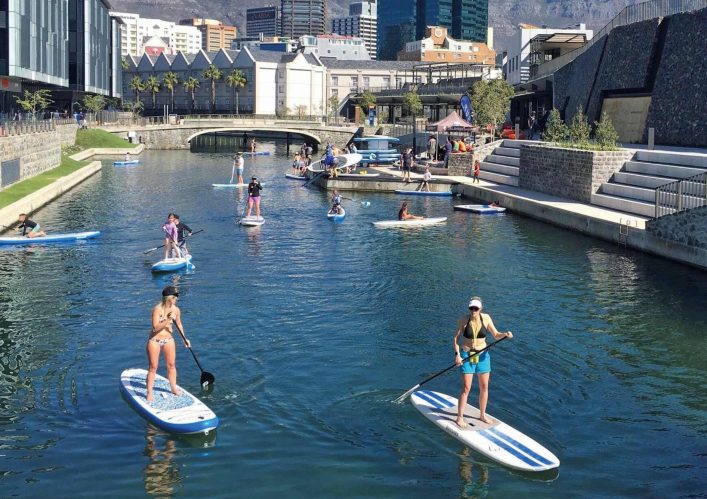 Cape Kayak Adventures | Three Anchor Bay
Avid kayakers should hit up Cape Kayak Adventures for their next water-based outing. Two-hour long kayaking sessions are available during the daytime at 9:30 am and in the afternoon at 4 pm. Outings are available every day of the week weather permitting, of course.
R450 pp per outing | Call: 083 346 1146 |  kayak.activitar.com
Cape Town Water Bikes | Simon's Town
If you're up for a particularly unique water-based experience, then contact Cape Town Water Bikes. This activity offers you the chance to get some exercise as well as enjoy the ocean breeze. What's more, you'll be located in lovely Simon's Town, which is filled with awesome views and beautiful marine life. Cape Town Water Bikes offers wonderful adventures around the Simon's Town area, including visits to the African Penguin Colony at Boulders Beach.
R490 pp per outing | Call:  083 777 1048 | capetownwaterbikes.activitar.com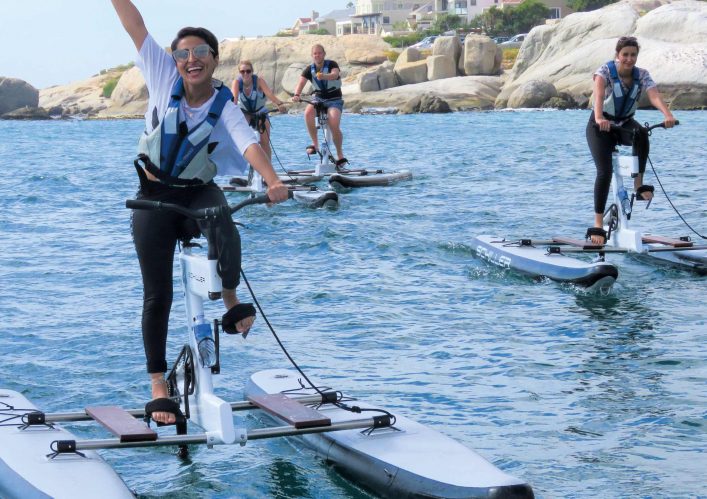 Activities in Durban
Ballito Surf School | Ballito
Ballito's a hot spot for beach lovers, and eager surfers can learn more about the sport with Ballito Surf School. The school operates from two beaches, Willard and Tiffany's, and has proven experience training children as young as eight and adults in their sixties. Private and group lessons are available.
Group lessons: R250 pp per hour; private lessons: R400 pp per hour (subject to availability) | Call: 082 330 6216 | ballitosurfschool.com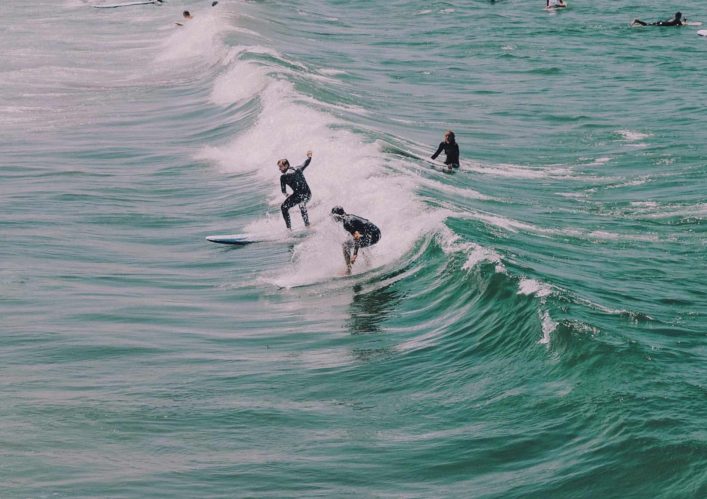 Zulumoon Gondolas | Point Waterfront
If you're looking for a calmer water-based experience, then hop on a gondola and pretend you're in Venice. Zulumoon Gondolas takes visitors on serene trips along the Point Waterfront Canal. You can either take a 15- or 30-minute ride during the daytime or enjoy a beautifully lit 30-minute ride at night. There are also special rides with extra features, such as the Venetian Masked Gondola Ride, Message in a Bottle Gondola Ride and Picnic Gondola Ride. Whichever you choose, you'll be able to enjoy some time spent with your partner in crime.
15-minute regular rides: R60 pp;  30-minute regular rides: R120 pp | Call: 084 730 8784 / 063 201 0536 | gondolas.co.za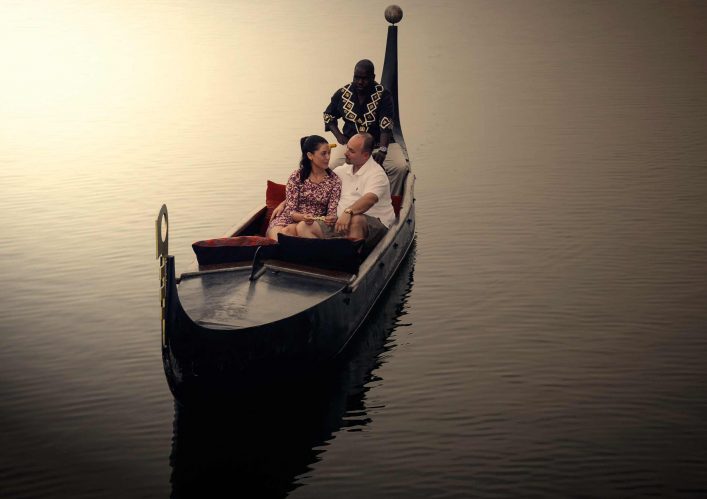 Hakuna Matata Charters | Durban Marina, Off Victoria Embankment
Enjoy the sea breeze by taking either one of two luxurious catamaran rides with Hakuna Matata Charters. The first is an hour long, taking you out to sea and offering you glorious views of Durban. You can take a picnic with you, too. The second ride is shorter and takes you around Durban's harbour, where a diverse selection of maritime vessels await you.
30-minute Harbour Cruise: R90 per adult, R60 per child under 12; 1-hour Sea Cruise: R180 per adult | Call: 083 274 6846 / 031 307 3782 | hmcharters.co.za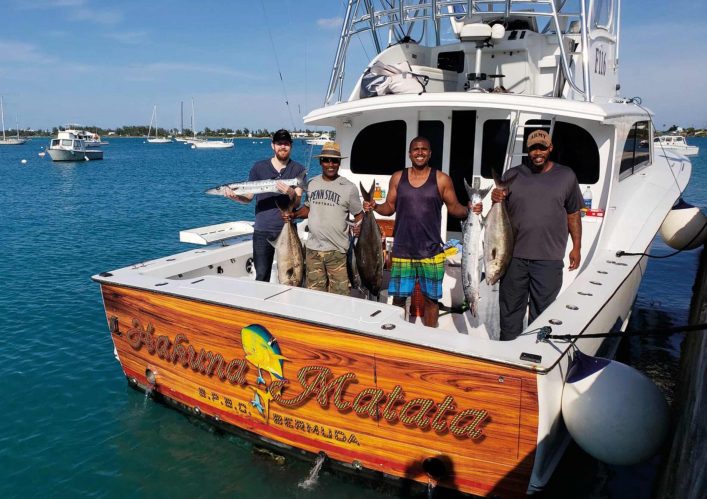 Photography: Courtesy Images