It's that time of year again – when food is the way to show your love for your family and friends. For those times when it may become a bit overwhelming, consider these Christmas tips and tricks to help lessen the load  
Egg Carton Ornament Holders 
Isn't it a schlep having to sift through a million boxes to find your decorations for the Christmas tree and your house? Why not keep some egg cartons and store all your ornaments inside? Then, label and stash them away for the following year. 
Strawberry Christmas Hats 
It's summer, it's hot and it's Christmas! For a fun, festive snack that's sure to make all your guests go 'awww!', try making some strawberry Christmas hats. How? With strawberries and whipped cream. Wash and dry the strawberries, then chop the bottom off the wider side so they stand upright on their own, pointy side up. Pipe a bobble onto the pointy end of each strawberry and voila! Cute Christmas hats. 
Chocolate Christmas Trees
 This is the easiest and most effective decoration – and, bonus, it's totally edible! Melt some chocolate in the microwave or in a double boiler. Allow to cool until it's the right consistency for piping. Pour into a small plastic bag or piping bag. Using a fine nozzle, pipe trees onto a tray lined with baking paper. Pop in the fridge for an hour, peel from the paper and serve with dessert or pack some up as fun take-home gifts. 
Oven French Toast
 Is the whole family coming over for the holidays? Make a batch of French toast in the oven to feed the masses. Whisk together 4 eggs, 1 cup milk and a pinch of salt. Soak your bread. Spread ½ cup softened butter on the bottom of an oven dish, then sprinkle over ¼ cup brown sugar. Arrange your eggy slices on this sugary butter, and top with cinnamon. Bake at 180°C for 25 minutes and hey presto, breakfast for everyone!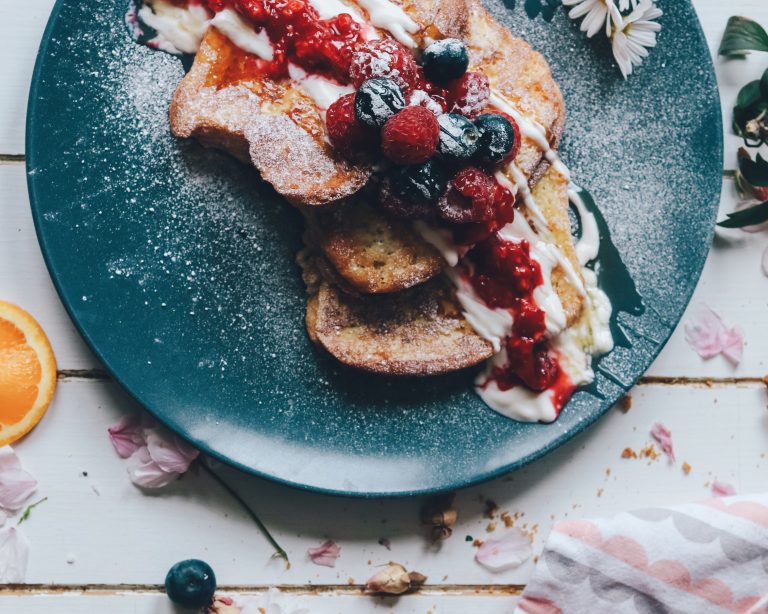 Cookie-Cutter Fun 
If you have a ton of cookie cutters and want to spruce up your decorations, turn them into ornaments! A quick ribbon-wrap turns holiday baking supplies into trendy tree ornaments.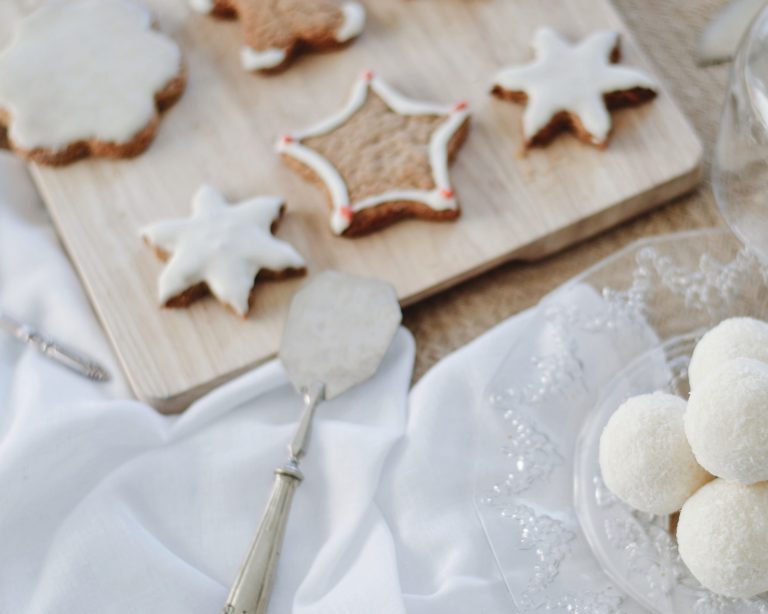 Shortbread Surprises
 Love making festive shortbread cookies for your family? Then try out this nifty trick. Find an ornamental glass with elaborate patterns on it, like a crystal glass. Use the bottom of it to imprint beautiful patterns onto your cookies before you bake them. 
Ice Cream Cone Trees
 Making some cupcakes? Grab some ice cream cones, turn them upside down and stick onto the cupcakes before icing them. Pipe your green icing up and around the cone, and you'll have Christmas tree cupcakes in no time. 
Cranberry Coolers
How about a beautifully festive ice bucket? Spread cranberries as well as some edible flowers out on a shallow tray and cover with water. Freeze, then break into pieces. Add to your ice bucket along with other festive ornaments.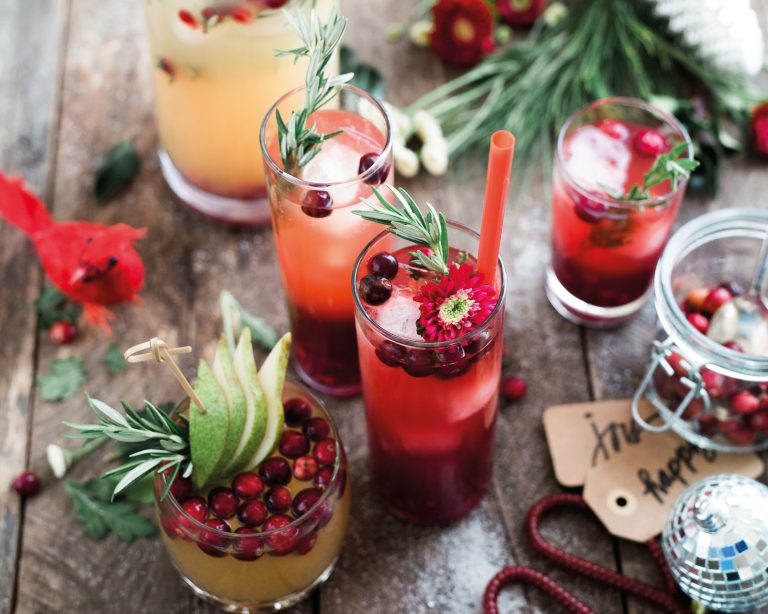 Photography: Unsplash