Long of tail and short of lap time – we come to grips with McLaren's latest mid-engined dream machine at Silverstone 
It is a very communicative car, in part through extensive focus on the steering, which chief engineer James Warner tells us they 'spent a hell of a lot of time on'. It really shows, because normally the benchmark for steering accuracy and feel is a Porsche. The McLaren, however, is just as good in this department, and that in itself is an impressive achievement. Steering is just one part of the concoction of changes required to make this more track-biased model. These include an 80 kg weight reduction over the 720S, dropping to just 1 339 kg, and an increase in downforce of 25%. It has bespoke springs and dampers, the front track is 6 mm wider and the nose has been dropped by 5 mm. There's a whole lot of carbon fibre for the revised front splitter and bumper, the front floor, side skirts, rear diffuser and bumper and the active Longtail wing.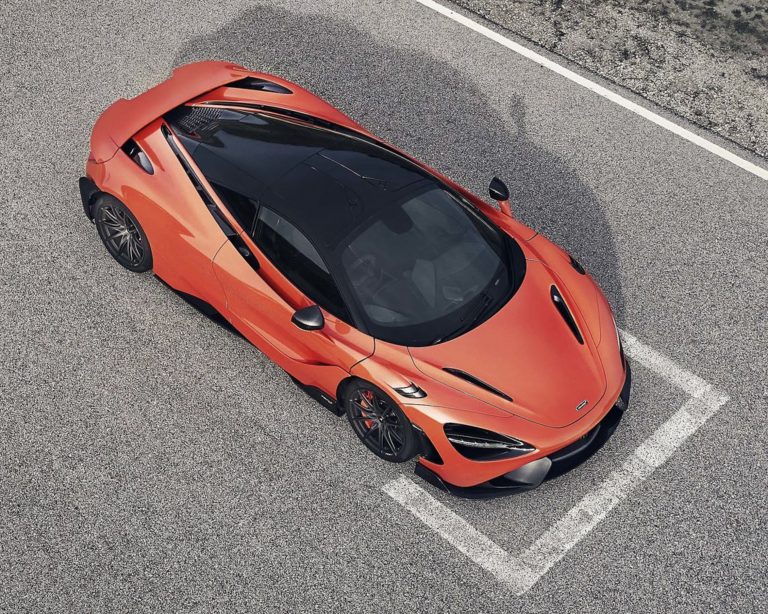 Power is up and the engine gets the same three-layer head gasket as the McLaren Senna, as well as its piston set. It also gets an additional fuel pump, the gear ratios have been completely revised, and it has a full titanium exhaust system feeding four high-mounted outlets. What it doesn't have is air conditioning or an audio system – they're simply too heavy for a truly track-focused car – but they are available as options. It all translates into a car that is superb to drive on the track. We didn't drive it on a normal road, though.  James told us that they could have made it quicker, but that the experience needs to be balanced for the customer. So yes, there are naturally still some compromises if you were looking for  a total track-day fiend, but you certainly won't feel hard done by. 
That's not to say you can't do more. The 765LT has already been given to the team at McLaren Special Operations (MSO). They can shave off an additional 120 kg. An astonishing example is choosing not to paint the car and covering the carbon-fibre panels in lacquer. It looks fantastic, and it saves a whopping 11 kg – in paint alone. It all comes down to this: If the 720S is not fast enough or is too comfortable for you, here you go – the 765LT. That said, all of these have already been sold, and the prices we quoted were quite variable depending
on exchange rates and the particular options the buyers specified, of which there are many. Befitting a car of this calibre, the sky's the limit.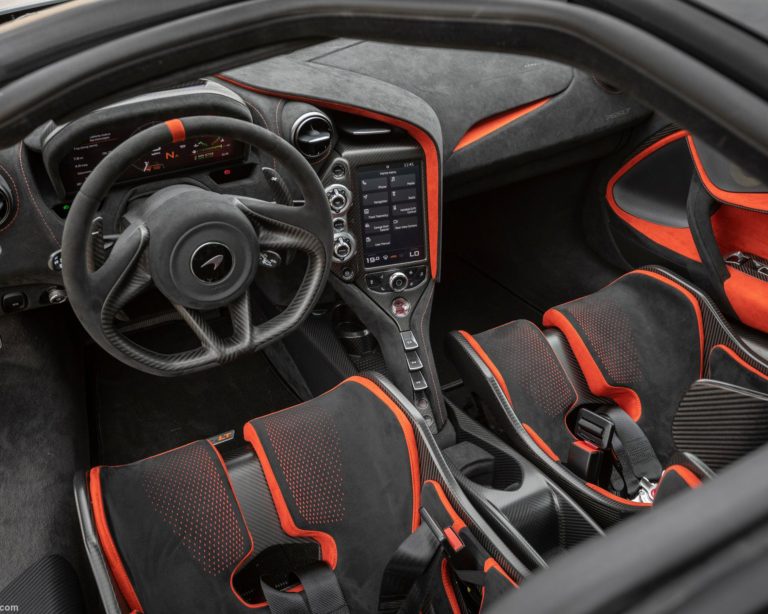 FAST FACTS
Price
Coupé from R10 million, 
Spyder R11 million
Engine
4.0-litre twin-turbo petrol V8
Transmission
7-speed dual-clutch
Power
563 kW @ 7 500 r/min
Torque
800 Nm @ 5 500 r/min
0–100 km/h:
2.8 seconds
Top speed
330 km/h
Fuel consumption:
12.3 ℓ/100 km
CO₂ 
280 g/km
Rivals
Ferrari F8 Tributo
Lamborghini Aventador
Porsche 911 Turbo S
Words by Mark Smyth
Photography: Courtesy Images
For more on cars, click here: Motoring