From the Rim of Africa to the Otter and Whale trail, this is our Escapes-curated selection of some of Mzansi's finest hiking trails
1. Whale Trail, Overberg 
As the name hints, in ideal conditions this five-day, 54 km hike is a chance to spot cetaceans from the shore, on a route that hugs the coastline from Potberg to Koppie Alleen at De Hoop Nature Reserve near Bredasdorp. Wending through fynbos and over limestone formations, with caves along the way, besides marine mammals and sea birds, hikers should see a vulture colony and small antelope. Best time for whale-spotting is June through December – up to 50 offshore whales can be spotted at this time. Hikers can overnight in comfort at a series of cottages in prime, pristine locations.
2. Drakensberg  Northern Traverse, Drakensberg 
Unless you're very good with hiking maps and carrying GPS equipment, it's essential to hire a guide for this epic backcountry hike covering around 65 km over five or six days from Mont-aux-Sources to Cathedral Peak. Rated among the world's ten finest walks, it's also not for the inexperienced, starting off with chain ladders and then crossing a vertiginous escarpment with wild rock formations, stupendous high-altitude views, waterfalls (including the second-highest on Earth), river crossings, caves, San rock paintings, and Basotho huts and herdsmen, before culminating at Cathedral Peak Hotel. Tough and remote, if this doesn't sort you out, you could try the Grand Drakensberg Traverse, which is around 220 km and will properly test your mettle. It is, also, best undertaken with a reputable hiking specialist.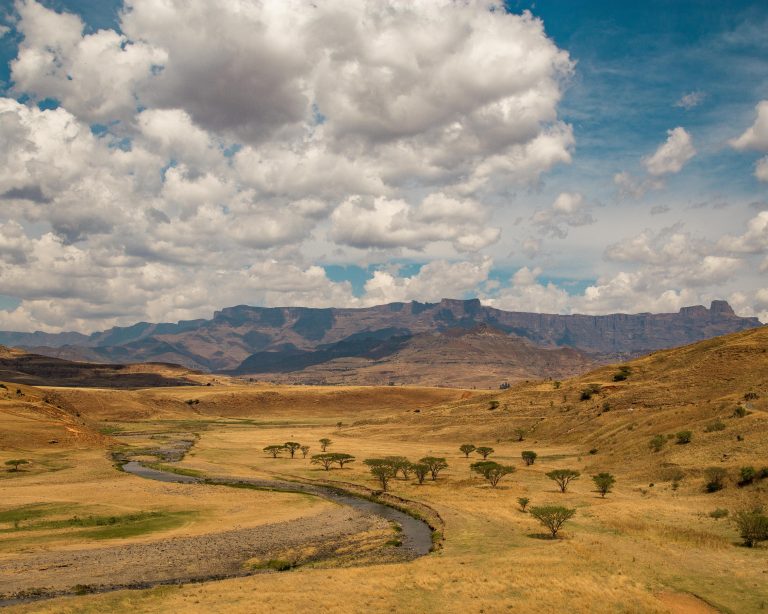 3. Rim of Africa, Western Cape
Traversing the entire length of the Cape Fold Mountains, this is Africa's longest trail initiative spanning nature reserves, wilderness areas, and private land – both on and off hiking paths. The route incorporates several high mountain sections, starting in the Cederberg Wilderness, crossing the Hex River and Langeberg ranges to reach the Outeniqua Mountains on the Garden Route. Don't panic at the thought of hiking 750 km in one go, though. It is broken down into more manageable sections – nine traverses in total –each lasting anything from seven to ten days; this year's Traverse happens from 24 September through 23 November.
rimofafrica.co.za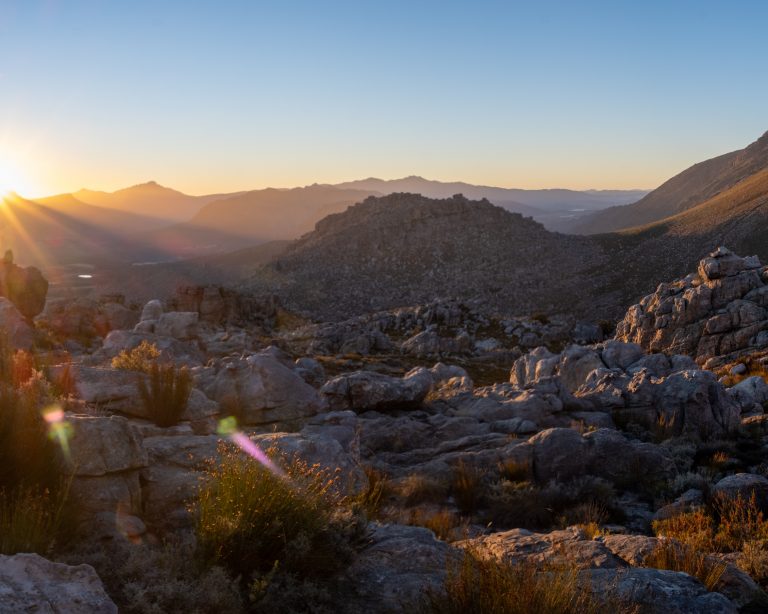 4. Amathole Trail, Eastern Cape
Commencing from Maden Dam, outside King William's Town, this six-day 100 km hike ends just short of Hogsback, taking hikers through thick Afro-montane forest with countless rivers, streams, waterfalls, rock pools, ravishing wild flowers, and sometimes heart-stopping thunderclaps echoing through the valleys. Each day's hike averages around 16.5 km, so it's fairly hard-going, but there are huts with water and toilets at the end of the day,and firewood is provided.
5. Strandloper Hiking Trail, Wild Coast
Stretching from Kei Mouth to Gonubie, this five-day, 57 km trail takes in sand and boulder beaches, estuaries (including crossing at the Quko, Kwenxura, Kwelegha and Gonubie rivers), high cliffs and rock ledges affording vast panoramic views (perhaps spotting dolphins), and lush coastal forests rich with birdlife. While there's often a deep sense of remote isolation and quiet, you also pass through little settlements with pub food and even overnighting at the Haga Haga Hotel.
Words by Katie Bigelow
Photography: Courtesy Images, Unsplash